News Analysis: Adobe Behances The Creative Class With $150M Community Acquisition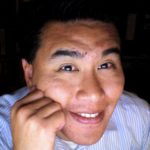 Behance Empowers The Creative Cloud To Make Ideas Happen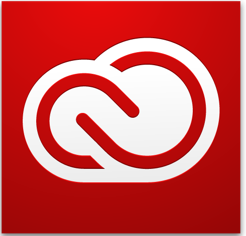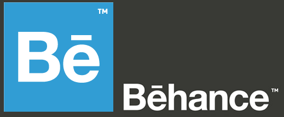 On December 20th, 2012, Silicon Valley based Adobe Systems announced the acquisition of Behance, a digital portfolio and community site for creative professionals.  Constellation sources estimate the purchase price north of $150M.  Founded in 2006, the SoHo, New York based company raised 6.5M in May 2012 from Union Square Ventures prior to the acquisition.  The acquisition expands two key areas for the Adobe Customer Experience set of offerings:
1. Empowers the creative class through connetivity. CEO and Founder of Behance, Scott Belsky noted that, "The creative industry has always been plagued with inefficiency and disorganization. But when we come together, we can use connectivity and transparency to our advantage. The prospect of using Adobe's reach to connect the entire creative community is a once-in-a-lifetime chance to empower the creative world."

Point of View (POV): Behance is LinkedIn meets Pinterest for the creative class.  Since 2006, this people to people (P2P) driven creative community showcases and celebrates over 3 million projects and 30 million images.  A host of curated galleries, smartly designed iPhone apps, online store, and rich developer API power the community platform.  Among the design community, Behance is the dominant independent resource to showcase past projects.
2. Expands creative and design market leadership.  Adobe provides the creative tools for design through Creative Suite.  Behance focuses on discovery, inspiration, and collaboration.  Scott Belsky stated "If the tools we use to create are connected with how we showcase and discover creative work, we can help usher in a new era of idea exchange and collaborative creation.  It's about time our tools integrated with the way we discover, inspire and collaborate. For too long, the creative world has struggled with a disconnected creative process. Creation should be inherently collaborative – and must evolve more frequently than typical software upgrade cycles."

(POV): At this point in time, Creative Cloud has not enabled public sharing between clients and teams.  Yet, Behance changes this approach and supports public sharing.  Users will expect Adobe to integrate Behance with Adobe's Creative Cloud starting with easier content sharing from Creative Cloud and Adobe apps.  If Adobe successfully integrates the two products, customers will win as the synergies should lead to the empowerment and enablement of creative meritocracy.
The Bottom Line: Adobe Ups The Ante In The Battle For Customer Experience

Adobe, IBM, and Oracle are in a three way horse race to dominate the customer experience management space.  Today Behance acquisition widens Adobe's lead in the creative tools and communities space.  As Adobe expands in the marketing and design side of customer experience equation, IBM and Oracle focus on the process automation, analytics, and traditional execution areas of marketing and commerce.  Fortunately for the vendors and unfortunately for most customers, one can not purchase a complete suite from within one vendor.  Hence, customers will be working with a patchwork of solutions in order to deliver end to end customer experience and digital marketing transformation for the foreseeable future.  Early adopters and fast followers will pave the way while cautious adopters will wait or vendors to acquire and integrate the suite.
Your POV.
How are you showcasing your creative portfolio?   Where do you look for design inspiration? Do you have an idea what tools are more effective than others?  Will you still stay with Behance post
Adobe?  Add your comments to the blog or send us a comment at R (at) SoftwareInsider (dot) org or R (at) ConstellationRG (dot) com
Please let us know if you need help with your business strategy efforts.  Here's how we can assist:
Assessing social business/digital marketing readiness
Considering a crowdsourcing and prediction markets strategy
Developing your social business/digital marketing  strategy
Designing a data to decisions strategy
Create a new vision of the future of work
Deliver a new customer experience and engagement strategy
Crafting a new matrix commerce strategy
Related Research:
Reprints
Reprints can be purchased through Constellation Research, Inc. To request official reprints in PDF format, please contact Sales .
Disclosure
Although we work closely with many mega software vendors, we want you to trust us. For the full disclosure policy, stay tuned for the client list on the Constellation Research website.
* Not responsible for any factual errors or omissions.  However, happy to correct any errors upon email receipt.
Copyright © 2001 – 2013 R Wang and Insider Associates, LLC All rights reserved.
Contact the Sales team to purchase this report on a a la carte basis or join the Constellation Customer Experience!