News Analysis: SAP Business Suite on HANA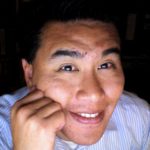 Next Stop On The Road To HANA: SAP Business Suite

In a global announcement in Palo Alto, New York and Frankfurt, SAP's top executives Dr. Vishal Sikka, Rob Enselin, Jim Haggeman Snabe, and legendary founder and chairman Dr. Hasso Plattner announced availability of SAP's Business Suite powered by SAP HANA.  SAP has rewritten the Business Suite to work on SAP's HANA platform and believes that customers will benefit for four reasons:
Smarter. The embedding of intelligence at the transactional level opens up new business models and process transformation.  SAP's customer Derek Dyer, Director of Global SAP Services for Deere and Company, emphasized that SAP ERP powered by SAP HANA has "revolutionized" how products and services are introduced to the market, especially in the MRP world.  They see some transformational innovation as a result to faster MRP runs.

Point of View (POV): Embedded intelligence has been a key failure in today's existing transactional applications.  Customers have sought access to not only real time reporting, but also prediction.  The goal is to get to smarter decisions at all levels of the organization. Customers will benefit from embedded intelligence.  However, this will require people and technology training of the system to identify the patterns and algorithms required to serve up insight on demand.  This will require intelligence at every vertical and micro vertical business process.  Moreover, right-time requirements for in-context computing will turn out to be the surprise benefit as relevancy becomes more important through time, location, role, relationship, sentiment, and intent.  Relevancy and context provide the smartness that is missing in today's systems.
Faster. SAP Business Suite powered by SAP HANA addresses the need for speed.  The in-memory columnar database reduces the input/output (I/O) time and allows for fast access to information.  The result - faster processing and faster scenario evaluation.  Fast transaction management times lead to faster decision making.

(POV): The analytics and crunching capabilities is what's driving organizations to seek faster speed.  Speed is the difference between a five day drug recall and a five minute drug recall.  Speed is the difference between a 30 day supply chain plan versus the ability to reroute 2 iPhones to your store in 30 seconds.  The impact is huge for customers if SAP does succeed.  SAP's not the first to do this as Workday has already done this for HR and Finance.  However, for the entire SAP suite and given SAP's market share, this is a big deal as this reduces the need for separate business intelligence systems.  The performance difference will create a huge competitive advantage for those who adopt versus those who do not.
Simpler. SAP Business Suite on HANA delivers consumer grade user experiences.  The goal is to embed live insight into business processes to drive immediate action.  Today, people expect consumer-grade user experiences and the power to translate their live insight into immediate action. Enzo Bertolini, CIO, Ferrero Group expects to improve the trade promotions and supply chain planning process through both better simulation and mobile access.

(POV): SAP Business Suite on HANA provides SAP an opportunity to rethink how information is created, consumed, and shared.  The push to a design thinking focus within SAP has led to significant improvement of the user experience throughout their portfolio of products.  SAP Business Suite on HANA will be an opportunity to show case this new user experience.
Open. SAP plans to support database technology and vendor choice for its customers.  Many database partners have committed to work with SAP support in-memory optimizations and provide the necessary support to ensure that customers will succeed.  SAP is providing rapid deployment solutions, trained implementation consultants, and a comprehensive set of services to help clients make the migration to SAP HANA.

(POV): SAP has the opportunity to drive down database costs and improve performance.  While the pricing model will be based on the percentage of application value, SAP must find a way to drive down overall costs if it is serious about improving adoption.  This licensing requirement must be addressed as it will emerge as the most significant barrier to adoption.
SAP Faces A Challenge of Adoption Not Because of Technology, But Because of Customer Vision
The benefits of SAP Business Suite on HANA are clear.  However, SAP faces a tough challenge convincing customers that these benefits will deliver more than incremental innovation.  Why? As currently announced, many of SAP's customers will face barriers in adoption due to:
Pricing and incentives. Customers will need to understand how the pricing and licensing models will show a significant benefit in value. If SAP keeps pricing parity with existing database license costs, customers will not immediately make the move.  Training, migration, and other performance tuning incentives are key to success.
Inertia of existing business as usual. Existing customers have had challenges with upgrades to Business Suite as well as instance consolidation. Most customers must move beyond the keep the lights on mentality and seek new business cases for their business suite.
Inability to visualize the benefits. SAP must push hard to show the value of transformation.  Design thinking sessions can help leaders make the leap in seeing why and where SAP HANA can play a role in transforming their business models and creating new disruptions and competitive advantages.
Success requires SAP to rapidly address these issues if it wishes to see faster adoption.  If addressed, SAP will see a renaissance in the Business Suite and reduce the impact Best of Breed Cloud vendors have had on chipping away at its user base.
The Bottom Line: Customers Should Take The Time To Evaluate SAP Business Suite On HANA
The shift to SAP HANA mirrors the shift to SAP on NetWeaver as a platform.  However, this shift to in-memory computing should be evaluated on the basis of business value.  Customers should start by:
Evaluating the case for innovation. In areas where speed matters and new business models can be created, customers should seek SAP's resources on design thinking to identify both incremental and transformational innovation.
Understanding the true cost of ownership. Parity with existing database licensing costs should be the norm.  However, customers should carefully weigh the  investment cost of adoption, migration, and integration with the benefits and incentives provided by SAP to make the move.
Reclarifying the overall apps strategy. Organizations should redesign or refactor plans to see where SAP HANA plays a role in the upgrade and go-forward SAP strategy.  Plan and budget for a shift whether in 2013 or beyond.
Your POV
Will you make the shift to HANA for your SAP Business Suite?  What's the compelling business use case and when would you do it?  Add your comments to the blog or send us a comment at R (at) SoftwareInsider (dot) org or R (at) ConstellationRG (dot) com
Please let us know if you need help with your enterprise apps strategy efforts.  Here's how we can assist:
Reviewing your Apps Strategy
Vendor selection
Implementation partner selection
Connecting with other pioneers
Sharing best practices
Designing a next gen apps strategy
Providing contract negotiations and software licensing support
Demystifying software licensing
Related Research:
Wang, R "Ray", 'Quark Summary: Does SAP HANA Change Your Database Strategy for SAP Apps?", Software Insider, April 18th, 2012
Wang, R "Ray." "News Analysis: The Implications of Oracle's Taleo Acquisition." Software Insider. February 9th, 2012.
Wang, R "Ray." "News Analysis: SAP Buys SuccessFactors for $3.4B Signals SAP's Commitment To Cloud, HCM, and Social." Software Insider. December 3rd, 2011.
Wang, R "Ray." "Monday's Musings: Balancing The Six S's In Consumerization Of IT." Software Insider. December 3rd, 2011.
Wang, R "Ray." "Research Report: How The Five Pillars Of Consumer Tech Influence Enterprise Innovation." Software Insider. October 4, 2010.
Wang, R "Ray." "Research Report: The Upcoming Battle For The Largest Share Of The Technology Budget Part 1." Software Insider. July 27, 2010.
Reprints
Reprints can be purchased through Constellation Research, Inc. To request official reprints in PDF format, please contact Sales .
Disclosure
Although we work closely with many mega software vendors, we want you to trust us. For the full disclosure policy, stay tuned for the full client list on the Constellation Research website.
* Not responsible for any factual errors or omissions.  However, happy to correct any errors upon email receipt.
Copyright © 2001 – 2013 R Wang and Insider Associates, LLC All rights reserved.
Contact the Sales team to purchase this report on a a la carte basis or join the Constellation Customer Experience!