News Analysis: Aptean Six Months After The CDC Software And Consona Merger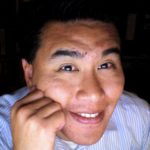 Mergers Continue In The Enterprise Software Space



On August 7th, 2012, CDC Software and Consona Corporation merged to form Aptean.  Over the past six months, Monte Ford, the president of Aptean has made key executive hires, committed to new product investments, and rationalized overhead.  Key points in the acquisition include:
Merger creates economies of scale. The merger brings 1500 employees and over 9,000 customers together from CDC Software and Consona Corporation.  Both CDC and Consona have grown through acquisition over the years.  Headquarters will center in Atlanta, GA.

Point of View (POV): The acquisition provides greater scale required to compete with Epicor, Infor,  Microsoft Dynamics, and Syspro in product development, distribution reach, and overhead savings.  Greater scale provides Aptean the means to service both SMB and Global 2000 companies.  Aptean must also find means to move its intellectual property assets into the cloud in order to drive cost reduction and increase innovation delivery.
Acquired products provide a large functionality footprint. The acquisition brings together 32 product lines in ERP, CRM, Supply Chain, eCommerce, supply chain, and public sector.  Key product lines include 4-Gov Fund Accounting, Catalyst WMS, Compiere, Ecompix, IMI Supply Chain, Intuitive ERP, Knova KM, Made2Manage, MarketFirst Market Automation,  Onyx CRM, Pivotal, Ross, Saratoga, and Trade Beam GTM.

(POV): Aptean's broad product portfolio has a strong CRM/Front Office portfolio with Pivotal, Onyx, and MarketFirst.  ERP solutions go deep into micro verticals and broad into both discrete and process manufacturing.  Key solutions include Compiere, Intuitive ERP, Made2Manage, and Ross.
Focus on micro-verticals will create a differentiator. Aptean targets key vertical markets such as  financial services, manufacturing, distribution, medical, high tech, and professional services.


(POV):

The focus on micro-verticals is important as users seek last-mile, industry focused solutions.  Aptean services 24 verticals such as association & NFPs, automotive, chemicals, computers and electronics, consumer packaged goods, education, financial services, food and beverage, government, health payers, home building and real estate, life sciences, medical device manufacturing, metals, natural products, professional and business services, publishing, retail, senior living, telecommunications, transportation, travel/recreation, energy and utilities, and wholesale distribution.

The Bottom Line:  Battle for Micro Verticals Continue As Customer's Seek Outcomes Not Technologies.
As with any merger, it comes down to leadership.  So far, we've seen the team take steps to focus on customer success and set in motion a strategy for much needed product and technology renewal.  Customers so far have been encouraged and pleasantly surprised.  However, success will require Aptean to move quickly to the five pillars of consumer tech that influence enterprise software: social, mobile, cloud, big data, and unified communications.  Customers will measure success based on how well Aptean meets their product and applications strategy needs.  Analyst will examine the ratio of new licenses to maintenance revenue as well as new customer adds.
Your POV
Are you an Aptean customer?  Will you stay with Aptean or upgrade to a different product?  Add your comments to the blog or send us a comment at R (at) SoftwareInsider (dot) org or R (at) ConstellationRG (dot) com
Please let us know if you need help with your enterprise apps strategy efforts.  Here's how we can assist:
Reviewing your Apps Strategy
Vendor selection
Implementation partner selection
Connecting with other pioneers
Sharing best practices
Designing a next gen apps strategy
Providing contract negotiations and software licensing support
Demystifying software licensing
Reprints
Reprints can be purchased through Constellation Research, Inc. To request official reprints in PDF format, please contact Sales .
Disclosure
Although we work closely with many mega software vendors, we want you to trust us. For the full disclosure policy, stay tuned for the full client list on the Constellation Research website.
* Not responsible for any factual errors or omissions.  However, happy to correct any errors upon email receipt.
Copyright © 2001 – 2013 R Wang and Insider Associates, LLC All rights reserved.
Contact the Sales team to purchase this report on a a la carte basis or join the Constellation Customer Experience!