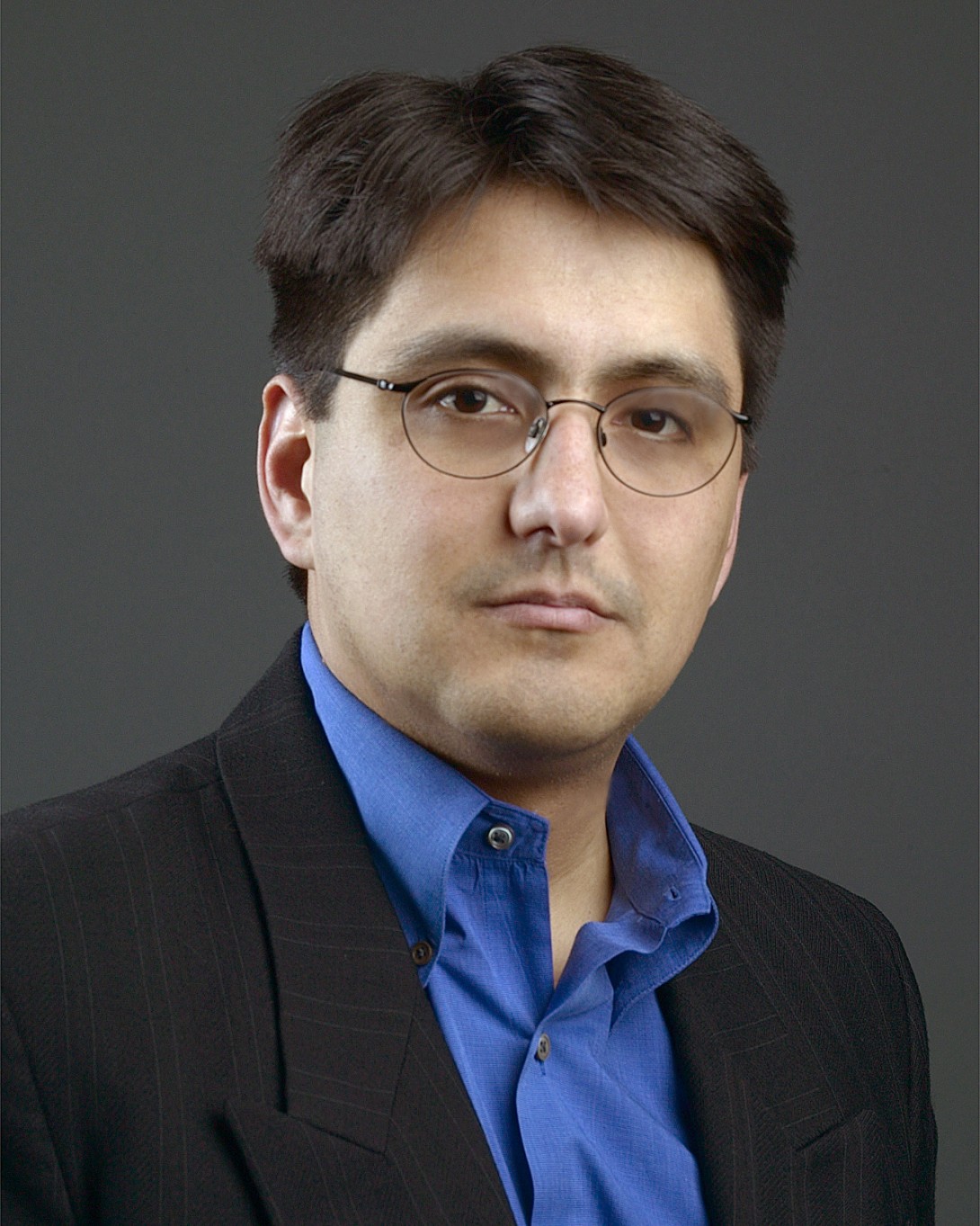 Market Maker 1:1: Steve Miranda, Oracle Fusion Applications Update - The Inside Story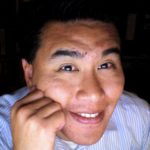 The Inside Story On Oracle Fusion Apps At The End of 2012




Constellation sat down with Steve Miranda, Oracle's Executive Vice President of Oracle Applications Product Development to discuss the state of Oracle Fusion Apps in a no-holds barred honest conversation about what's working, what's not, and what to look forward to in 2013.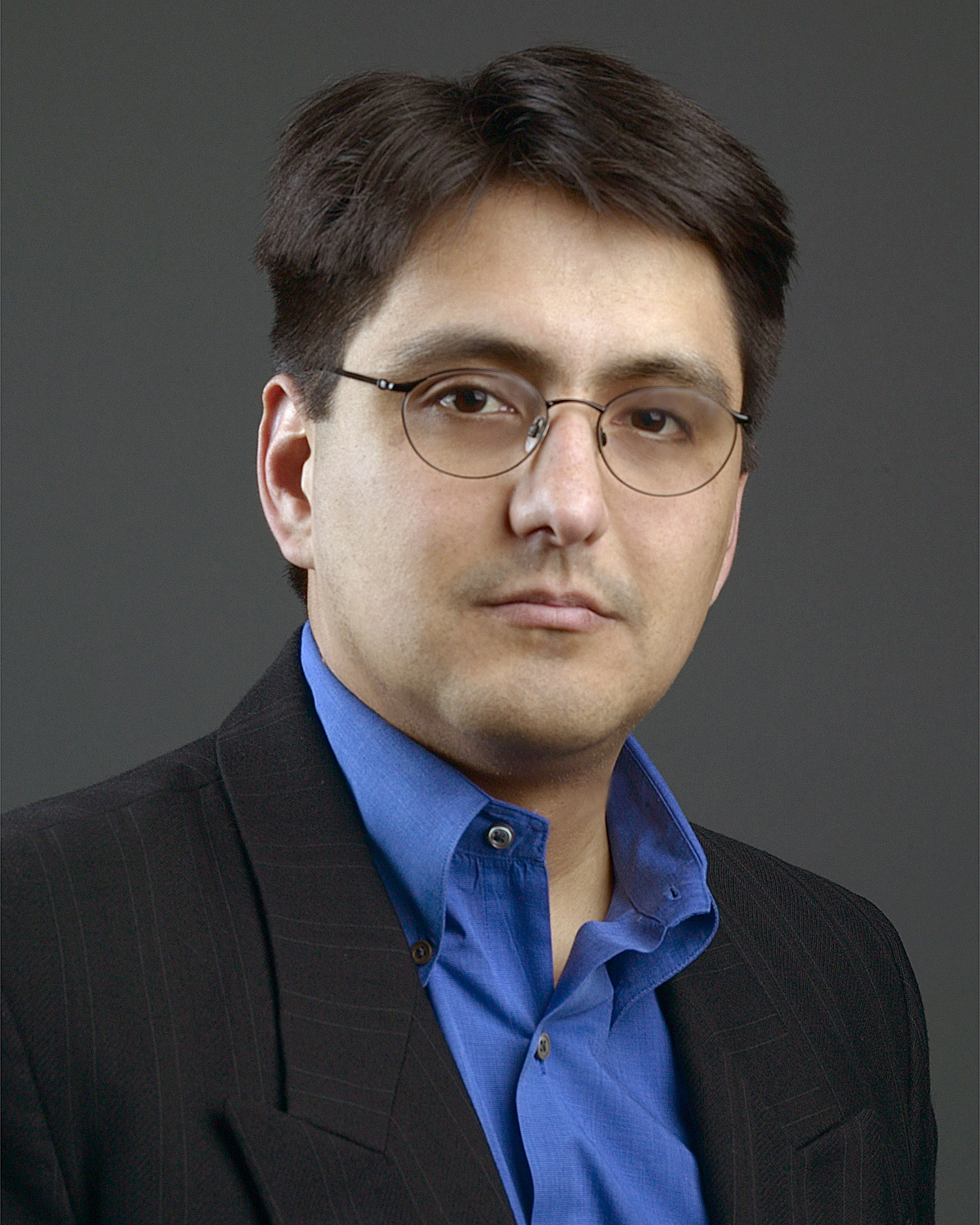 R "Ray" Wang (RW): Steve Miranda is Executive Vice President of Oracle Applications Product Development. He is responsible for leading all aspects of product strategy, product development, and product delivery for Oracle's applications and related cloud services. This includes Oracle Fusion Applications and Oracle's newest products for customer service and support, commerce, and talent management.
Mr. Miranda joined Oracle in 1992 and has held a variety of leadership positions within the development organization. In 2007 he was asked to lead the engineering of Oracle's next-generation suite of software applications, Oracle Fusion Applications. Under Mr. Miranda's leadership, Oracle has continually delivered on its promise to help its applications customers innovate and remain competitive while leveraging their existing IT investments and increasing the value of those investments with new Oracle products and services.
Prior to Oracle, Mr. Miranda worked at GE Aerospace. He holds degrees in mathematics and computational sciences from Stanford University.
 
CATCHING UP ON ORACLE FUSION APPLICATIONS TRACTION

(RW): As 2012 is coming to an end it is a good time to reflect on how Oracle Fusion Applications has been doing this year. It would seem that Oracle's been quite quiet about Oracle Fusion Applications throughout the year. Is the product selling? What's the state of the Oracle Fusion Applications product lines?
Steve Miranda(SM): Oracle Fusion Applications is doing very well. We're actively selling the product. In fact, we already have over 400 customers on Oracle Fusion Applications. We're doing better than Salesforce.com when they started. Keep in mind, we have a rich customer base looking for innovation.
RW: When you say "Oracle Fusion Applications is selling well", is that the whole suite or components of Oracle Fusion Applications?
SM: We are actively selling the product. More than 400 customers are on Oracle Fusion Applications, that's any part of Oracle Fusion Applications, not including RightNow, Taleo, Oracle Business Analytics, or Oracle Fusion Middleware. Two thirds of the customers have chosen to deploy in a SaaS model. Then the second largest deployment model but far below are on-premise and the rest are hosted in our managed services.
RW: Does "managed services" means they own their own license, right?
SM: That's correct. What's powerful about these deployments patterns is that customers are accessing innovation faster than before. We are at over 100 live customers and are averaging one go-live a day right now.
RW: I understand that Oracle deployed Oracle Fusion Applications internally? How was that experience in "drinking your own champagne"?
SM: Ray, that's correct. We did drink our own champagne and we are now using Oracle Fusion CRM internally instead of Siebel.. We have a global single instance for the business. When we deployed, we started out with 2 instances to show case a co-existence approach and an end-to-end Oracle Fusion Applications approach. As of June 1, 2012, Oracle Fusion CRM was up around the world. All the territories, forecasting, quotas, sales force automation, and contacts are in Oracle Fusion CRM globally.
RW: Is it one instance now?
SM: Yes. We also went live w/ Oracle Fusion Financials Accounting Hub on the back end. We replaced Hyperion and Oracle E-Business Suite GL and also went live June 1, 2012. We've already done several month-end closes and we also have Oracle Fusion Talent Performance Management up live. Employees and managers are now doing goal setting and appraisals.
RW: To be honest with you Steve, we aren't seeing Oracle much in head to head competitive new deals. We don't see big press releases about new wins. Where are the customers? Who's buying what and why?
SM: Well, first of all, many of our existing customers are coming to us about Oracle Fusion Applications. Second of all, and you may not believe this, we're not focused on publicity, but rather we want to ensure customer success.. Each go-live is very important to us. In our first set of go-lives, we have 10,000 customers who want to talk to the first 10 go lives. We also don't want to overwhelm our initial customers.
Let me give you some details and examples so you understand the breadth and depth of what the Fusion Apps base looks like and so there's no confusion. Here's a selected slice:

CRM on SaaS
1. Green Mountain Coffee went live and uses it for resellers. This was a reimplementation. They also turned on Oracle Fusion Partner Relationship Management and the Microsoft Outlook integration.
2. Acorn Paper deployed Oracle Fusion Sales.
HCM on SaaS
1. Brocade Networks has Oracle E-Business Suite as their core HR product. They are also running Oracle Fusion Talent Management and Oracle Fusion Compensation Management in the cloud. They have been live for over nine months now.
2. Elizabeth Arden runs Talent and Core HCM in SaaS for their EMEA regions. Right now they have PeopleSoft in the US.
3. Zillow went live with SaaS HCM.
4. Principal Financials have been live for 2 years on Oracle Fusion Talent Management, Oracle Fusion Compensation and Oracle Fusion Procurement. They actually didn't want to be in the cloud. They started in the cloud and are moving back on premise. This shows the power of Oracle being able to give customers choice of deployment options that do not lock them in. We extracted their SaaS data and then installed their on-premises instance. The next set of their talent reviews will be on-premise.
Why? Their culture is on-premises. Many financial services organizations want to own their software. To be clear, this wasn't about customizing the software. This is not about security or regulatory. This is purely culture.
There's also quite a demand for our managed services offerings in HR. And we beat Workday head to head because of our depth of functionality and global capabilities.
We also won UBS in Summer 2012 for core HR and benefits. A key reason – we passed security and regulatory review. We are going to host them out of our Ireland data center. We're supporting massive staged environments.
At Society Generale we won core HR and we are also going to host them out of our Ireland data center.
Financials
On the financials product, we have had a number of Fusion Applications wins as well (yes all are on prem)
1. The PGA is on Oracle Fusion Financials GL and also went live w/ subledger accounting.
2. Shellpoint Partners runs Oracle Fusion Financials
3. Red Robin, the fast food chain is running Oracle E-Business Suite and Oracle Fusion Applications in parallel for inventory, subledger financials, HR Talent, and Payroll.
4. Keppel energy in Singapore runs Subledger Accounting in Oracle Fusion Financials
RW: This is a good list. So let me ask this again, why keep such a low profile? In a world of marketing hype, this doesn't add up, especially in a valley full of chest thumping egos.
SM: Ray, you may find this hard to believe, but Oracle is going for credibility. We want to show where this works and we want to make sure our next wave of customers have no issues.
REVEALING THE REASON FOR THE LONG MARCH TO ORACLE FUSION APPS
RW: Let's flash back 7 years ago when Oracle Fusion Applications was announced with great fan-fare at City Hall. You were "half-way", what's the back story?
SM: Today, we laugh about it, but in all seriousness, we started the clock too early. When we acquired PeopleSoft, we had a release of Oracle E-Business Suite (EBS). Then, we bought BEA, Siebel, and Hyperion. Each acquisition changed the targets.
RW: So you basically underestimated how much work it'd take?
SM: To be blunt, yes.
RW: If you had a chance to start all over, what would you have done different?
SM: If I had to do it over again, we would have gone to market sooner with less depth. Our original design point was to create a path for our existing customers facing a changing world. Scoping down a product did not make sense. Parity would instantly become an issue.
Yet, somehow, the world changed in the past 5 years. Customers are now more willing to give up other features and benefits for the cloud.
Instead, we had initially gone very deep. Then we decided to go to market sooner with less functionality and be credible. I'd admit, we misjudged how much to roll out and how much was needed. The design points have changed. We've also agreed not to announce products until they are released with successful customers.
RW: What's the current go to market strategy? How do you plan to get customers and prospects excited about Oracle Fusion Applications? What's worked so far?
SM: First of all, we are avoiding the hype. It may seem hard to believe that Oracle's been under hyping their achievements. We learned from the Oracle Fusion Applications announcement 8 years ago. Maybe we had a severe reaction, but we focus on making the customer successful. The software has to work. We keep the conversations honest. We show how we've been good partners. We show how we've made it successful. We're delivering. That's the message we're getting out there.
 
LEARNING WHEN AND WHY ORACLE FUSION APPS WINS.
RW: Okay, let's say I agree with you that earning credibility makes sense. Why is Oracle Fusion Applications winning? Let's go head to head with some popular vendors like Salesforce.com, SAP, and Workday.
SM: Versus Salesforce.com - we lose when customers want to go the cloud and don't need Outlook integration. But if you want more than just contact management, and it's not just about sales productivity we win because of our ability to deliver territories, sales campaigns, and quota.
Versus SAP – when the customer is interested in enterprise cloud that's why we are winning. We win on cloud because we have more depth and breadth. Taleo takes on SuccessFactors head on.
Versus Workday - EU regulations (e.g. Societe Generale and UBS). When we do the functional bake off versus SaaS competitors and our customers want a deep functional product. We compare well. Our UI is new enough and good enough. The tablet stuff or Outlook Integration in CRM also shows well.
 
ANSWERING THAT HAIRY ISSUE ABOUT MULTI-TENANCY
RW: Steve, you used the term SaaS quite loosely at Oracle. Not that I'm a SaaS bigot, but multi-tenancy is a common requirement in the definition of SaaS by many analysts. What's the status of Oracle Fusion Applications being delivered with an option for multi-tenancy?
SM: Ray, we're shooting for enterprise class and choice. We believe and many of our customers agree that we have better options than multi-tenancy. Time and time again, our clients express an aversion to co-mingling data. They want us to have a hard physical separation. They want us to have a virtual private database.
RW: Isn't that really just multi-instance like Taleo and RightNow, which weren't pure SaaS plays?
SM: If we can emulate the SaaS business model, the uptime, the benefits, and deliver a virtual private database, we think our customers will be happy with that. We have a SaaS business model. We give customers choices to take the product on-premises or even own their software if their culture dictates that. I think the choice angle is more powerful than the arcane details of multi-tenancy. The end result is similar. To be clear, Oracle Fusion CRM, Oracle Fusion HCM, and Oracle Fusion ERP are all multi-tenant SaaS solutions.
RW: We may disagree on definitions of SaaS where I believe we need multi-tenancy as a requirement for it to be SaaS, but I do agree with you that customers do want choice on deployment options. One key area we're seeing in vendor selection is the ability to switch between the many options. This could be an important and key differentiator. Microsoft is the only other competitor who can allow their customers this level of choice in enterprise apps.
SM: I would agree with that.
RW: We've heard in the past about many problems stabilizing Oracle Fusion Applications for on-premise delivery. What's the status of Oracle Fusion Applications being delivered on-premise.
SM: We've stabilized Oracle Fusion Apps for on-premises. Most ERP purchases are on-premises based on customer demand. Boeing Commercial bought Oracle Product Information Master (Item Master) and Oracle Distributed Order Orchestration (DOO). Alcoa bought HCM on-premises. PGA and Activision are also on-premises.
 
CHARTING THE ORACLE INNOVATION PATH FOR FUSION APPS
RW: Constellation defines the five forces of consumerization as social, mobile, cloud, big data, and unified communications? Oracle Fusion Applications was designed over 7 years ago. That was a different world and design point. What initiatives in the road map address these areas of innovation?
SM: One piece where this is going to weave a lot is with the customer experience (CX) messaging. Business happens today with a more fluid mix of social online and multi-channel. Go to social, online, m-commerce. A lot of industries in service will distinguish themselves with better customer experience. We think we can deliver this among the assets in social, collaboration, and marketing. Right now, customers have a single dashboard and call center. In the future they have to traverse different channels including Twitter, Facebook ,and Pinterest. You respond to a call and a tweet wherever and whenever.
RW: So tell me what's Oracle's Cloud strategy?
SM: Oracle's building enterprise-grade cloud application that are designed to work as a suite. These first set of products is not as deep as Oracle E-Business Suite on globalization and they won't support manufacturing. However, we aren't going to lose the functionality and feature war.
RW: Where are you on social?
SM: The social component (or what was traditionally collaboration) are embedded into business process. You can't do it after the fact. While we don't cover everything today, we are focused on delivering social in business events.
RW: What about analytics and big data?
SM: Analytics is not an after thought but designed from the ground up. Oracle Fusion Business Intelligence was rearchitected at the middleware level.
RW: What about mobility?
SM: To be honest, we have still some work to do in mobility. We extended Oracle Application Development Framework (ADF) to include ADF mobile. Now you can achieve write once and render natively in both iOS and Android. In addition to that we built a native iPad tablet app specifically to handle off-line scenarios and deliver a more native feel to the application (this is what we call Oracle Fusion Tap).
We also avoided making a bet on a mobile technology. We bet on a technology that allows us to move fast. #iPad was in the lead before. Now we focus on HTML5 and standards. Native needs to take advantage of the device capabilities such as the camera and the phone.
We still need to design for tablets and touch UI.
 
THE FUTURE OF ORACLE FUSION APPS
RW: What's the strategy for Oracle Fusion Applications in vertical industries?
SM: Customers and partners can build on top of Oracle Fusion Applications using our platform as a service (PaaS) offering. You get the database container.
RW: What shall we expect in the next major release of Oracle Fusion Applications?
SM: Customers can expect stability. We won't have major releases of Oracle Fusion Applications in the foreseeable future. We have incremental innovation. In fact, we changed our release nomenclature. We will release four quarterly releases and may even move to four months. This should provide a good cadence of incremental interactive development.
For the back office HR and Finance our goal is to support all geographies, legislative and regulatory, and globalization requirements.
On the front office side and supply chain, we're going to build out more verticals. The key areas are Telco and pharma. For Supply chain we're investing in Edge applications. We'll have a Fusion version of Oracle Demantra and eventually a big push to move core manufacturing to Oracle Fusion Applications.
For Supply chain we expect much of the supply chain in the cloud to become more of an exchange. The trading communities will migrate to an exchange type of model
RW: How do you keep innovating fast enough?
SM: I'm not worried about speed. I'm worried about moving in the right direction.
RW: Thanks for your time Steve.  We appreciate the time and candor.
SM: My pleasure.
Your POV
Are you an Oracle customer?  How do you feel about Oracle's strategy?  Have you had successes? Any issues?  Add your comments to the blog or reach me via email: R (at) ConstellationRG (dot) com or R (at) SoftwareInsider (dot) com.
To be considered for Market Maker 1:1 series, please reach out to Elaine (at) ConstellationRG (dot) com.
Reprints
Reprints can be purchased through Constellation Research, Inc. To request official reprints in PDF format, please contact sales (at) ConstellationRG (dot) com.
Disclosure
Although we work closely with many mega software vendors, we want you to trust us. For the full disclosure policy, see the full client list on the Constellation Research website.