News Analysis: SnapLogic Snaps Up $20M In Series C Funding For Cloud Integration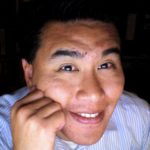 Ignition Partners Injects $20M in Series C For Hot Cloud Integration Market
On September 19th,2012,  SnapLogic closed its Series C funding round.  The latest funding round:


Strengthens product offerings. SnapLogic offers an integration platform, integration server, integration design tool, and integration market place designed for the cloud world. With almost 100 Snaps in its appstore and almost 200 built to date, users can easily integrate best of breed cloud apps in thousands of combinations. The ecosystem includes free snaps such as Amazon EC2, Box, Clarizen, Facebook, Flickr, Four Square, Twitter, Yelp, and Zoho. Paid snaps include popular enterprise apps such as Coupa, Eloqua, Financial Force, MarkLogic, Microsoft Dynamics CRM, NetSuite, Oracle Peoplesoft, Parature, RightNow, Salesforce.com, SAP, and Zuora.

(POV): Customers and prospects can expect SnapLogic to invest the new funds in engineering.  Key areas of focus include improving the user experience, easing the cost of ownership, and delivering improved SDKs. Expect Snaplogic to also improve the creation of plugins by enterprise customers.  Many customers have also built their own Snaps.
Opens up doors to the Igntion Partners network. Led by Ignition Partners and joined by Triangle Peak Partners, the Series C round complements Andreesen Horowitz existing investments of $10M in Series B and the Series A round of $4.8M with Andreesen Horowitz and Floodgate.

Point of View (POV): Investment by Igntion opens up opportunities within the portfolio. Key synergies include companies such as Cloudera, DocuSign, Fireaps, mFoundry, Service Mesh, Visible, and Zenprise.  SnapLogic already works within several Andreesen Horowitz investments including TideMark.
Improves distribution. Success in the enterprise has focused around key industries such as telecom, technology, entertainment, financial services and retail.  SnapLogic has won many large accounts and sees continued growth in North America.

(POV): Constellation expects SnapLogic to focus in on expanding their North American sales force and distribution channels.  EMEA growth will probably come from the more mature cloud markets in the UK over the next 12 months.
The Bottom Line: Best of Breed Cloud Hell Requires Next Generation Simple Integration Solutions

The proliferation of cloud applications, consumerization of IT, and need for innovation at the edges, creates an an amazing opportunity for next generation cloud integration vendors.  Buyers seek easy to own interoperability among their best of breed cloud environments.  With business leaders leading the decision making, companies such as SnapLogic have an opportunity to address a need for simplicity in integration. More importantly, enterprise customers also seek the ability to build their own integrations using the same tools.
Your POV.
How are you handling cloud integration? Do you use SnapLogic or another vendor? Add your comments to the blog or send us a comment at R (at) SoftwareInsider (dot) org or R (at) ConstellationRG (dot) com
Please let us know if you need help with your business strategy efforts.  Here's how we can assist:
Assessing social business/digital marketing readiness
Considering a crowdsourcing and prediction markets strategy
Developing your social business/digital marketing  strategy
Designing a data to decisions strategy
Create a new vision of the future of work
Deliver a new customer experience and engagement strategy
Crafting a new matrix commerce strategy
Related Research
Quark Summary: What CFOs Need to Know About SaaS and Cloud Integration
Reprints
Reprints can be purchased through Constellation Research, Inc. To request official reprints in PDF format, please contact Sales .
Disclosure
Although we work closely with many mega software vendors, we want you to trust us. For the full disclosure policy, stay tuned for the client list on the Constellation Research website.
* Not responsible for any factual errors or omissions.  However, happy to correct any errors upon email receipt.
Copyright © 2001 – 2012 R Wang and Insider Associates, LLC All rights reserved.
Contact the Sales team to purchase this report on a a la carte basis or join the Constellation Customer Experience!