News Analysis: Infosys Buys Lodestone for $350M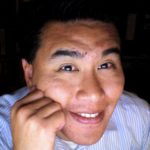 Global outsourcing and Bangalore Infotech bellwether Infosys (NASDAQ:INFY), announced its agreement to purchase Zurich-based Lodestone Management Consultancy for $350M.  A quick analysis of the news reveals:


Infosys strengthens its EMEA and SAP vertical presence. Lodestone brings 850 employees which 750 are front line delivery personnel. Lodestone's 200 clients span industries such as life sciences, consumer goods, automotive, financial Services,  banking and industrial equipment. across a profitable and strategic SAP customer base.

Point of View (POV): The Lodestone acquisition gives Infosys a profitable and strategic SAP customer base.  While some may say this acquisition, which has taken some time to complete, is a late response to the July 2009 HCL - Axon acquisition, Constellation believes this is part of a larger but more conservative approach to shore up Infosys' EMEA strategy.  In the short term, the economics of EMEA will work against Infosys as Eurozone concerns amplify into 2013.  Long-term, the acquisition may prove itself out as Infosys gains a greater foothold through consolidation.  Constellation estimates $1B in revenues from SAP alone post merger.
Lodestone methodology and culture will transform Infosys. Lodestone brings it's trademark IDEA methodology.  IDEA represents insight, design, execute, and achieve.  This approach aligns with Six Sigma standards and SAP ASAP to improve the quality of implementation outcomes.

Point of View (POV): Infosys can gain from learning the IDEA approach in achieving business transformation across the project life cycle.  More importantly, Infosys gains deep local expertise in a wide range of SAP dominant industries.  Constellation believes the goal is to build out the Infosys 3.0. strategy, which is about expanding into management consulting and systems integration and away from outsourcing.
The Bottom Line: Traditional BPO Models Have Run Their Course and Traditional Outsourcers Must Act Quickly Or Suffer
With the growing backlash on outsourcing in the US elections spreading to continental Europe, traditional BPO models may no longer provide growth.  India's info-tech giants must take the path to the next level and focus on IP innovation and creation (see Figure 1).   While these are new skill sets required to deliver the next generation of IT services, the shift will take time and a cultural revolution.  Can India's infotech companies make the shift to a cloud meets subscription economy?  Will the shift from trusted advisor to innovation partner happen quickly enough?  Every global outsourcer faces these same questions amidst consumerization of IT, the rise of cloud computing, and oppression and domination by the mega software ecosystems.
Figure 1.  The Path From Body Shop Provider to High Value Creator


Your POV.
Are you ready for the new Infosys? Do you think they can make the shift from outsourcer to management consultancy?  Let us know your experiences.  Add your comments to the blog or reach me via email: R (at) ConstellationRG (dot) com or R (at) SoftwareInsider (dot) com.
Related Constellation Research
Wang, R. "Best Practices – Three Simple Software Maintenance Strategies That Can Save You Millions" Constellation Research, Inc. March 8, 2012
Scavo, Frank & Wang, R. "Big Idea: Constellation's Business Value Framework" Constellation Research, Inc.  January 31, 2012.
Wang, R. "Best Practices: Why Every CIO Should Consider Third-Party Maintenance." Constellation Research, Inc. August 7, 2012.
Wang, R. "Market Overview: The Market For SAP Optimization Options" Constellation Research, Inc. May 11, 2011.
Wang, R. "Best Practices: The Case for Two-Tier ERP Deployments" Constellation Research, Inc. February 28, 2011.
Reprints
Reprints can be purchased through Constellation Research, Inc. To request official reprints in PDF format, please contact Sales .
Disclosure
Although we work closely with many mega software vendors, we want you to trust us. For the full disclosure policy, stay tuned for the full client list on the Constellation Research website.
* Not responsible for any factual errors or omissions.  However, happy to correct any errors upon email receipt.
Copyright © 2001 – 2012 R Wang and Insider Associates, LLC All rights reserved.
Contact the Sales team to purchase this report on a a la carte basis or join the Constellation Customer Experience!