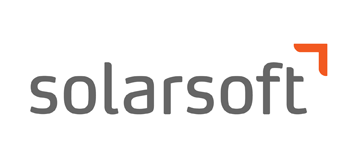 News Analysis: Epicor Acquires Solarsoft, Moves Closer To $1B in Annual Revenues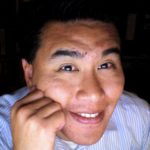 In Epicor's first major acquisition since Apax partners brought Activant and Epicor together, the near $900M Dublin, CA-based enterprise software announced its acquisition of Solarsoft from Marin Equity Partners.   Based in the UK, Solarsoft focuses on MES, ERP, and distribution software in specialty verticals for over 2500 customers.  Terms of the deal were not disclosed.  Expected ramifications from the deal include: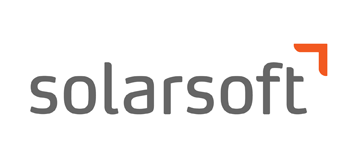 Solarsoft bringing deeper micro-vertical expertise to Epicor. Solarsoft's offerings reflect a mini-version of Epicor.  Covering the manufacturing and distribution capabilities, key verticals include automotive, building and construction, discrete manufacturing, food and beverage, general distribution, hi-tech product distribution, mills metals and chemicals, print packaging manufacturing, pharma and cosmetics, plastics and rubber, process manufacturing, and stamping forge and casting. Solarsoft brings MES capabilities to Epicor.

Point of View (POV): In the latest Constellation Report on mid-market buyers, peace of mind and deep industry vertical were the two topics buyers sought from their solution provider.  Constellation expects growth in the micro-vertical process manufacturing areas, distribution, and  the MES solutions.  Solarsoft complements many of the legacy Activant distribution micro verticals.  Meanwhile, Epicor currently lacks a food and beverage offering which is a core Solarsoft strength.  With strong growth expected in Latin America, China and India, this market lacks many modern options for traceability and modern food and beverage requirements.  Natural resources will also receive a boost providing a competitor to JD Edwards as Solarsoft recently acquired Progressive Solutions which was a leader in the lumber and building materials supply chain.
Epicor driving to global class economies of scale. Solarsoft's annual revenues were estimated to be $100M.  Epicor's estimated revenues are $850 for 2012.  Upon closure of the acquisition, Epicor will remain a stone's throw away from the magical $1B mark.  Solarsoft adds 400 employeees to the overall coverage areas and brings technical expertise in barcode automation, wireless technologies, cloud, mobile, and real-time production systems.

(POV): At $1B, Epicor will achieve a greater scale in back office operations and research and development.  Epicor has always supported global operations for the small to mid-market.  As Epicor moves more towards more micro-verticals, those economies of scale enable Epicor to focus deeper on last mile vertical solutions and provide the sales and support infrastructure expected in a maturing ERP market.  Epicor's ability to go from shop floor to distribution provides a single source for many customers.  Epicor must also service almost $600M in accumulated debt from previous mergers and acquisitions.
The Bottom Line: Epicor's Acquisitions Enable Market Viability and Vertical Industry Specialization

In less than a decade, the market has moved from 100 ERP vendors to about a dozen that matter. Epicor's ability to continually acquire and innovate sets it apart in the market place.  As one of the few vendors who made the transition to a fully multi-tenant SaaS/Cloud ready SOA architecture, Epicor has a modern platform that can be applied to acquisitions over time.  Despite the diminished ERP choices in the market place, customers will find that consolidation will bring more vertical and industry specialization to the market.   Mid market vendors such as Epicor must go micro vertical, mobile, and cloud to win over SAP and Oracle customers.
Your POV.
Have you considered Epicor in the past 12 months?  What do you think of the acquisitions strategy?  Are you a midmarket organization looking for help in vendor selection and software strategy?  Add your comments to the blog or reach me via email: R (at) ConstellationRG (dot) com or R (at) SoftwareInsider (dot) com.
Reprints
Reprints can be purchased through Constellation Research, Inc. To request official reprints in PDF format, please contact Sales .
Disclosure
Although we work closely with many mega software vendors, we want you to trust us. For the full disclosure policy, stay tuned for the full client list on the Constellation Research website.
* Not responsible for any factual errors or omissions.  However, happy to correct any errors upon email receipt.
Copyright © 2001 – 2012 R Wang and Insider Associates, LLC All rights reserved.
Contact the Sales team to purchase this report on a a la carte basis or join the Constellation Customer Experience!