News Analysis: Informatica Launches MDM 9.5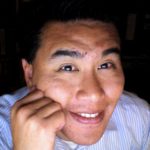 New Product Addresses The Social, Mobile, Cloud, and Big Data World
The convergence of social, mobile, cloud, big data (analytics), and video/unified comms changes the playing field from transactional applications to engagement applications.  The result - a sea change of new data types from structured and unstructured sources.  With greater volumes of data, demand for information shifts from real time to right time inside and outside the enterprise.  Context by process, by roles, by location, and by any other segmentation requires a robust MDM solution to improve the return on #bigdata.  Unfortunately, many master data management solutions have not been designed to handle this new world of business led requirements.
Enter Informatica's MDM 9.5 product launched May 15th, 2012 at Informatica World (#IW2012).  Some key features in 9.5 highlight the move to social, mobile, cloud, and industries:
Versioning - effective dates deliver timelines. The new product delivers effective dating to define and manage past, current, and future versions of a record.  Delivered at the base object level, relationships are automatically version-enabled.

Point of View (POV): Future analysis of social and mobile data will require the ability to segment and correlate by time.  The solution can model hierarchies and entities by past, present and future. More importantly, versioning provides rich compliance information that will serve as a backbone for information governance of a wide variety of data types and sources..
Social MDM - Facebook apps connect to customer profiles. The new Facebook and MDM connectivity provides a social graph of the customer and friends of the customer. Users gain bi-directional connectivity.

Point of View (POV): Connection to Facebook not only brings rich profile information, but also delivers key multichannel connections.  This linkage exposes and identifies common interests and relationships which build richer customer profiles.  Customers should work hard to drive data out of Facebook and not into Facebook, reducing the trading of privacy for convenience.



Mobile MDM - iPad app changes the user experience.

Informatica 9.5 MDM delivers mobile location based services with master data for location specific customer information.  Solution accounts for social features including website access and Twitter.

Point of View (POV): Mobile has emerged as the predominant user interface of choice.  Users expect to gain any time, anywhere access to key data.  More importantly, MDM 9.5  prepares users for a world of social, mobile, and geo location convergence.
MDM Solutions For Industries. Informatica's delivered updates to industry solutions in Counterparty (Financials), Pharma, and Reference Data Management.  MDM 9.5 adds a new SFDC MDM gateway and Insurance 1.0 solution.

Point of View (POV): The move to industries makes sense for customers looking to jump start their implementations.  Expect retail, CPG manufacturing, consumer electronic goods, oil & gas, healthcare, and public sector to show up next on the road map.  Industry specific deployment models provide significant advantages for partners to build on top of Informatica MDM 9.5
The Bottom Line: Informatica's Building MDM For The Next Generation Of Engagement
The road from transaction to engagement requires strong master data management to bring order and business value to the chaos of #bigdata. Constellation predicts that 87% of organizations will enter best of breed "cloud hell" by the end of 2013, the challenge of data integration must meet strong information governance. Master data management remains a critical skill set required for enterprises to deliver on business agility and provide the needed infrastructure for adopting disruptive technologies and new business models.

Your POV.
Have you deployed social, mobile, or cloud?  Are you ready to take your master data management to the next level?  Got a question?  Add your comments to the blog or reach me via email: R (at) ConstellationRG (dot) com or R (at) SoftwareInsider (dot) com.
Please let us know if you need help with your Social CRM/ Social Business efforts.  Here's how we can assist:
Assessing social business/social CRM and master data management readiness
Developing your social business/ social CRM  and MDM strategy
Vendor selection
Implementation partner selection
Connecting with other pioneers
Sharing best practices
Designing a next gen apps strategy
Providing contract negotiations and software licensing support
Demystifying software licensing

Related Research
Reprints
Reprints can be purchased through Constellation Research, Inc. To request official reprints in PDF format, please contact Sales .
Disclosure
Although we work closely with many mega software vendors, we want you to trust us. For the full disclosure policy, stay tuned for the full client list on the Constellation Research website.
* Not responsible for any factual errors or omissions.  However, happy to correct any errors upon email receipt.
Copyright © 2001 – 2012 R Wang and Insider Associates, LLC All rights reserved.
Contact the Sales team to purchase this report on a a la carte basis or join the Constellation Customer Experience!