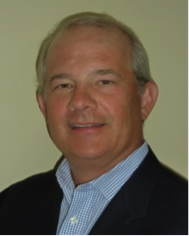 Press Release: Customer Experience Expert And Veteran CIO, Jim Huser Joins Constellation Research, Inc.
Pacific Palisades, CA – March 8, 2011
12:25 PM (GMT -8:00) Pacific Standard Time
Constellation Research Inc, an emerging and disruptive technologies research and advisory firm, announces the addition of Jim Huser as a VP & Principal Analyst in the research team.   Jim will focus on building the customer experience research agenda and driving membership among executive management clients.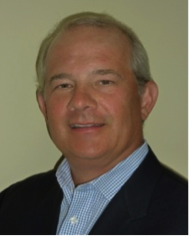 Huser is the founder of CE2, a consulting and technology firm focused exclusively on Customer Experience innovation – from thought leadership and strategy to implementation. Jim is an acknowledged leader in Customer Experience innovation, and has participated as a presenter and panelist at Customer Experience conferences and events.
Prior to founding CE2, Jim was CIO for Guthy-Renker, a $1.5B international direct marketing firm. He has also served as CIO for Disney Consumer Products worldwide, Chief Operating Officer of US Interactive, and Senior Vice President of Cambridge Technology, where he was head of the Southwest Region, as well as the global IT Strategy practice. Jim has served as Board Member for Octane Ventures and West Capital Financial Services.
Jim received a BFA from the University of Cincinnati's College of Design, Architecture and Art and his MBA from UCLA's Graduate School of Management.
Huser will expand Constellation's coverage to include:
Customer experience innovation - from strategy to execution
How CX metrics are changing and why it matters
Voice of the customer programs
Customer experience and system integration
Continuous innovation
"I've worked with Ray for years as a client and have always appreciated his candor and client commitment" stated Jim Huser, "Constellation's assembled an all-star team and I'm looking forward to collaborating in the research reports and delivering client advisory."
"Our clients require senior level experience from seasoned practitioners, not pundits who rely on junior researchers to do the grunt work.  Jim knows the challenges CIOs face first hand in aligning business imperatives with IT constraints.  Our clients are excited he's on board!" stated  R "Ray" Wang, Principal Analyst and CEO.
Please join us in welcoming, Jim Huser to the Constellation Research family!
COORDINATES
Twitter: @jimhuser
LinkedIn :http://www.linkedin.com/pub/jim-huser/b/642/5ab
Geo: Pacific Palisades, CA, USA
About Constellation Research, Inc.
Constellation Research is a leading research analyst and advisory firm guiding organizations and their leaders through the hype and buzz of the latest disruptive technologies.  Constellation takes a holistic approach touching board members, marketing, technology, operations, human resource, and finance executives.
The firm's analysts deliver pragmatic, creative, and disruptive research focused on business value, profitability, and market differentiation.   Research analysts bring real world experience, independence, and objectivity to our clients.  Most analysts bring over 2 decades of hands-on experience in working with senior leaders in enterprise organizations.
Constellation serves the needs of buyers and end users who seek insight, guidance, and advice in dealing with a dizzying array of disruptive business models and technologies.  The firm provide the bridge between legacy optimization and future innovation.  Constellation also advises sellers from both the buyer's point of view and how to deliver value to their customers.
Constellation builds partnerships with its clients.  The client and their organization's success is Constellation's only mission.
Press Contacts:
Contact the Media and Influencers relations team at [email protected] for interviews with analysts.
Sales Contacts:
For more information on how to engage with Constellation Research, Inc. contact:
David Stanley, Vice President of Business Development and Sales
• Email: [email protected]
• Office: 719.357.7826
• Twitter: @kiwigate
Kieran Barr, Senior Director of Business Development and Sales
• Email: [email protected]
• Office: 206.409.5009
• Twitter: @kierobar