Vendor Event: Workday Rising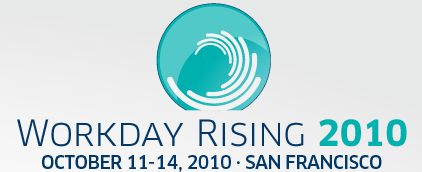 Title: Vendor Event: Workday Rising
Location:
Intercontinental Hotel - San Francisco
888 Howard Street
San Francisco, CA 94103
Start Date: 2010-10-11
End Date: 2010-10-14

Description:
As a Workday customer and visionary, you are core to this revolution. You've put your mind, muscle, and sweat into making Workday the company it is today.
It is time again to share the stories of our collective success and celebrate our triumphs while hunkering down to strategize and prepare for the future and the next leap forward.
Official Event Page: Register here
Disclosure
Although we work closely with many mega software vendors, we want you to trust us.  Workday is a client of Insider Associates, LLC and Altimeter Group.  For the full disclosure policy please refer here.
Copyright © 2010 R Wang and Insider Associates, LLC. All rights reserved.