News Analysis: Coupang, South Korea's Digital Giant, Set For A $60 Billion+ Debut (3/10/2021)
Digital Giant Seeks $3.6 4.55 Billion Raise (3/10/2021)
Harvard Business School drop-out Bom Suk Kim is set for one of the biggest tech IPO's for the year.  Founded in 2010, Coupang started out as a Groupon copy-cat, focusing on daily deals and has emerged into an eCommerce digital giant. The Korean born, New Englander, studied in the US, trained at Boston Consulting Group, and founded the 02138 magazine startup all before heading back to Korea to build an Amazon like "next geneartion e-commerce model".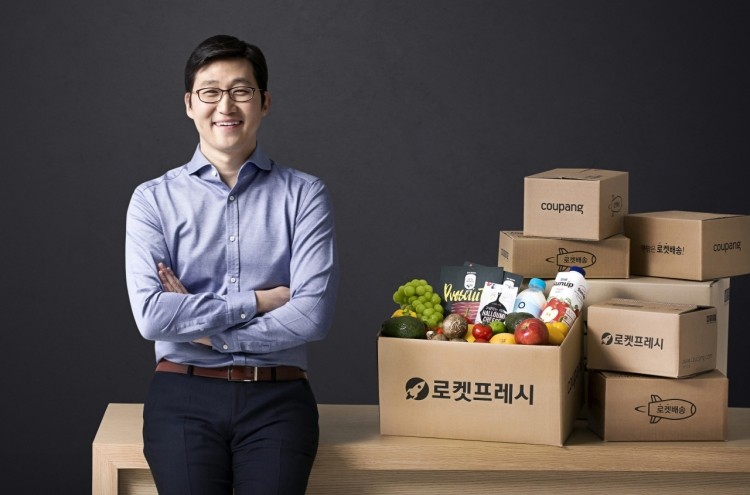 Source: Korea Daily Times
So far, the market has had a healthy reception to the listings of emerging digital giants, with AirBnB and DoorDash completing highly successful debuts.  Coupang has emerged as a pandemic and post-pandemic winner by nearly doubling its revenues to $12 billion in 2020.  As with all digital giants, the entity has an accumulated deficit of $4.12 billion as of December 2020 and has taken a long term mindset, buildling for market share and growth first.  Should the expected March 10th listing be successful, Korea's e-commerce darling will have a $51 65 billion valuation (based on $28.50 $35.00 per share pricing adjusted on 3/10/2021) and emerge as one of the top 5 companies by market cap in South Korea.  The US listing will benefit Coupang with dual class voting structures, a key to a long-term mindset and one of the five tenets of building a Digital Giant. 
The Seoul headquartered company has six global offices in Beijing, Los Angeles, Seattle, Shanghai, Shenzehn, and Silicon Valley.  At the heart of Coupang is an online marketplace for merchants like Shopify, a shopping portal for consumers like Amazon, and a supply chain logistics distribution network like JD.com.  Coupang has 15,00 drivers with the largest last-mile logistics fleet in South Korea, and 100 fulfillment and logistics centers in over 30 cities. Almost 70 percent of the country lives within 6 miles of a Coupang delivery center.
Coupang has followed the digital giant model of investing for the long term with massive technology investments in machine learning and AI to deliver on personalization at scale, inventory procurement, risk management, last mile logistics, and pricing optimization.
Key investors include Softbank Vision Fund (SVF) with a 39.4 percent stake, Greenoaks Capital Partners with a 19.8 percent stake, Maverick Holdings with a 7.7 percent stake, Rosa Park Advisors with a 6 percent stake, and Black Rock with a 3.7 percent stake.  Revenue per active customer has risen from $161 in Q4 2019 to $256 in Q4 2020.  Coupang has grown active user from 9.16 million in 2018 to 11.79 million in 2019.  In 2020, Coupang reached 14.85 million active customers. Goldman Sachs, Allen & Company, JP Morgan Securities, and Citigroup Global Markets are among the nine underwriters for this IPO.
COUPANG - BUY $80
Investment relationship - NO
Individual owned - NO
Family owned- NO
Company owned - NO
The Bottom Line: This Digital Giant Dominates The Korean Market
Constellation estimates South Korea's e-commerce market to grow to $250 billion by 2026 from $129 billion in 2019.  With just a little more than one-third penetration of the 43 million South Koreans above the age of 15, Coupang has built a sizable network.  As with all Digital Giants (Get my latest book Everybody Wants To Rule The World to find out more), the business model and monetization models can expand with the investment in a a 100 year platform and strategic expansion into new offerings.  Following the lead of Asian Digital Giants (i,e. Alibaba, Baidu, JD.com, and Tencent),  expect Coupang to build on its expansion into:
Financial services - Coupang Pay.
Food delivery - Rocket Fresh
Coupang has a shot to move beyond the confines of Korea as it will need to grow its network.  Expect the IPO proceeds to be used for expansion as this emerging Digital Giant enters its next phase of growth.
Your POV
Will you build, partner, or perish in a world of digital giants? Let me know what you think about Coupang and their model?   Better yet, pre-order the book and learn the secrets of the world beyond Digital Transformation, get my latest book Everybody Wants To Rule The World t
Add your comments to the blog or reach me via email: R (at) ConstellationR (dot) com or R (at) SoftwareInsider (dot) org. Please let us know if you need help with your AI and Digital Business transformation efforts. Here's how we can assist:
Developing your digital business strategy
Connecting with other pioneers
Sharing best practices
Vendor selection
Implementation partner selection
Providing contract negotiations and software licensing support
Demystifying software licensing
Reprints can be purchased through Constellation Research, Inc. To request official reprints in PDF format, please contact Sales.
Disclosures
Although we work closely with many mega software vendors, we want you to trust us. For the full disclosure policy,stay tuned for the full client list on the Constellation Research website. * Not responsible for any factual errors or omissions.  However, happy to correct any errors upon email receipt.
Constellation Research recommends that readers consult a stock professional for their investment guidance. Investors should understand the potential conflicts of interest analysts might face. Constellation does not underwrite or own the securities of the companies the analysts cover. Analysts themselves sometimes own stocks in the companies they cover—either directly or indirectly, such as through employee stock-purchase pools in which they and their colleagues participate. As a general matter, investors should not rely solely on an analyst's recommendation when deciding whether to buy, hold, or sell a stock. Instead, they should also do their own research—such as reading the prospectus for new companies or for public companies, the quarterly and annual reports filed with the SEC—to confirm whether a particular investment is appropriate for them in light of their individual financial circumstances.
Copyright © 2001 – 2021 R Wang and Insider Associates, LLC All rights reserved.
Contact the Sales team to purchase this report on a a la carte basis or join the Constellation Executive Network