Understand The Key Priorities In A Post Pandemic Response
Over the past seven weeks, Constellation Research, Inc. has fielded hundreds of calls from CXO's about what to consider in the business and technology response to the coronavirus and Covid-19 fall out.
The conversations with clients and the analysis from the research team have resulted in a Post Pandemic Playbook that considers the context of public health and economic health with (see Figure 1):
People and process
Technology
Business models and economy
Politics and legislation
Figure 1. The Post Pandemic Playbook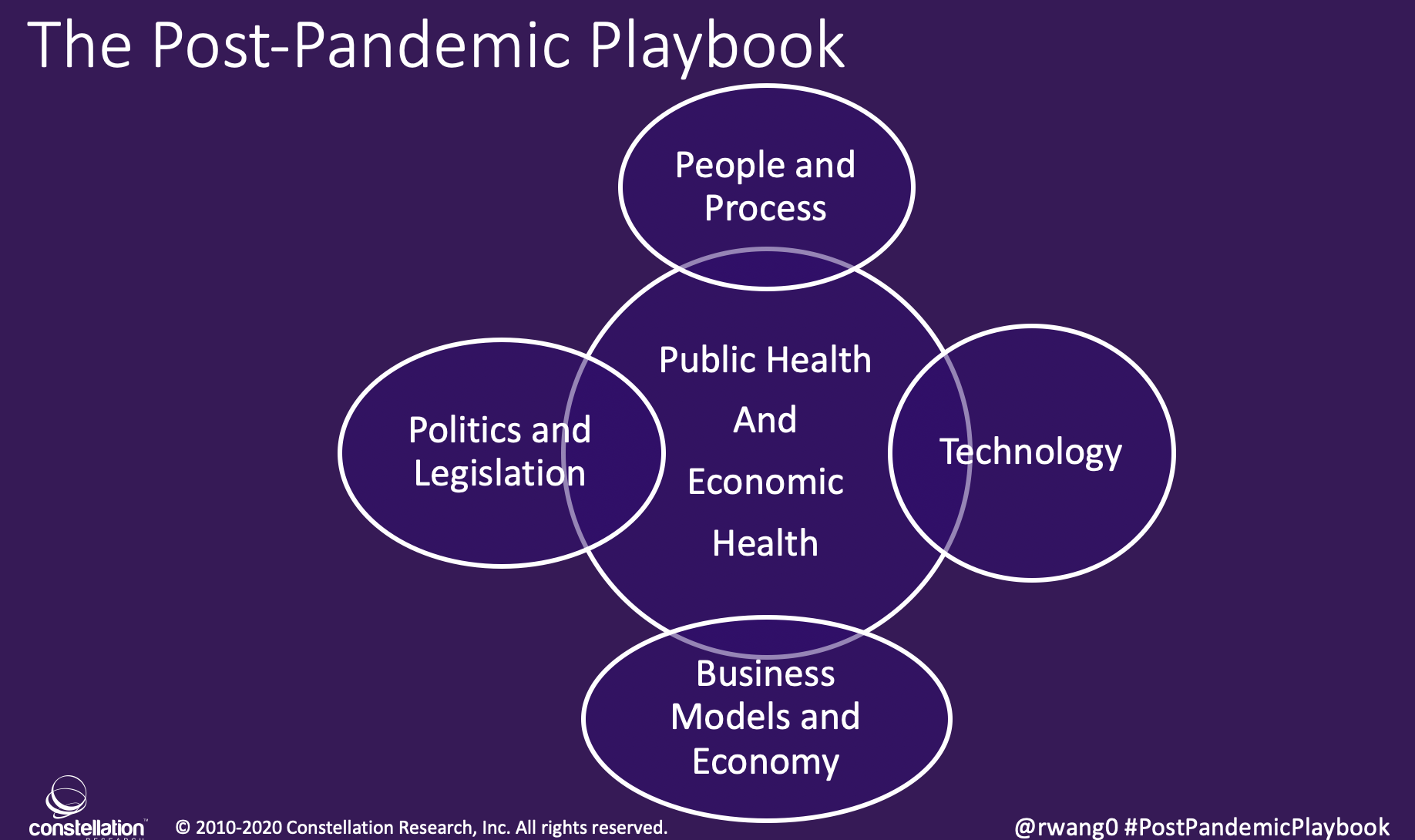 Source: Constellation Research, Inc.
Building off of Constellation's PESTEL frameworks, the result is an actionable playbook of what's required for success for executives seeking guidance in Constellation's business themes (see Figure 2)
Figure 2. Constellation's Business Themes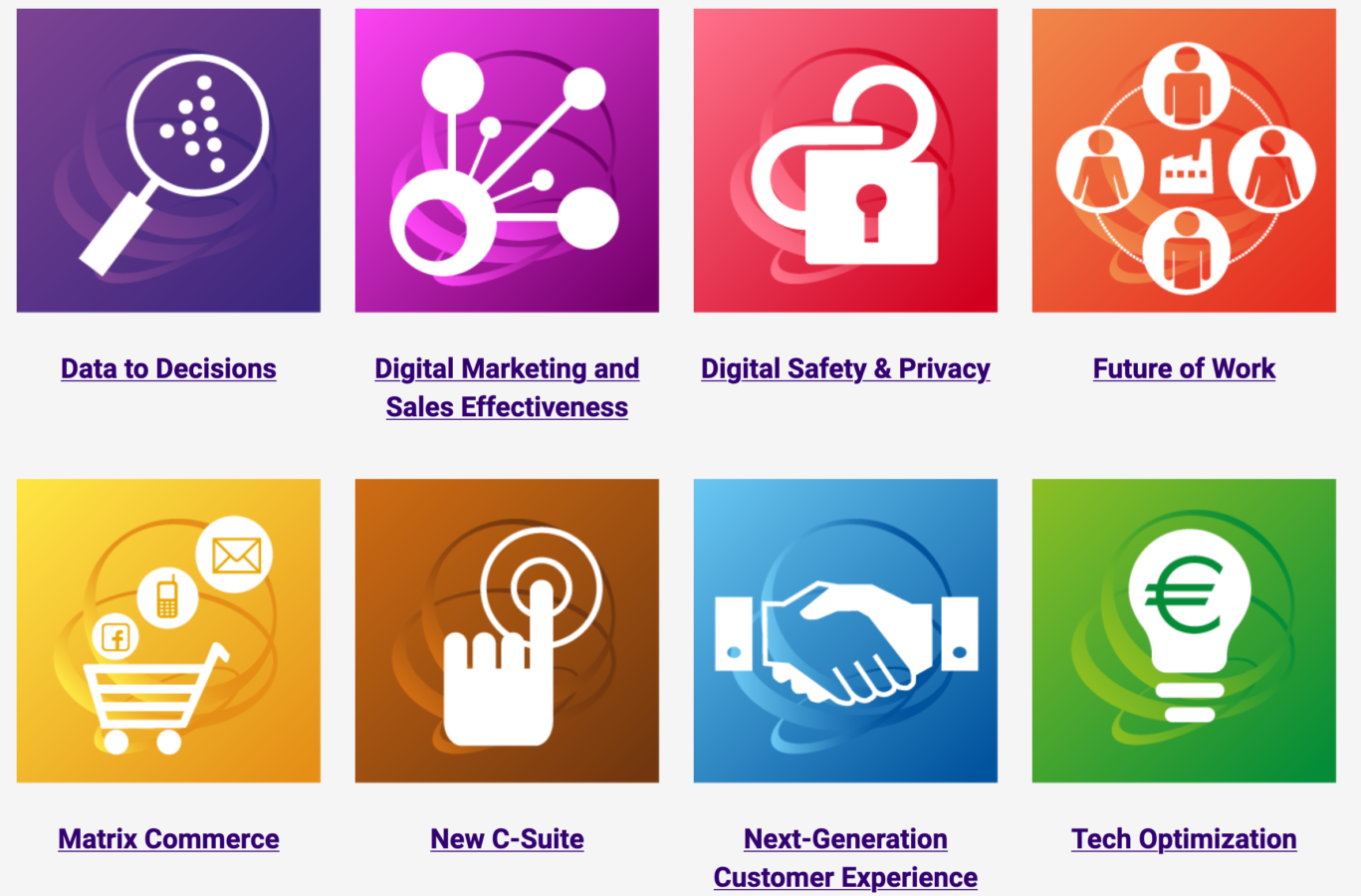 Source: Constellation Research, Inc.
AI, Digital, and Cloud Drive Matrix Commerce Pandemic Playbook
Matrix Commerce analyzes the disruptive pressures influencing the commerce paradigm. Commerce faces rapidly changing business models and new payment options that are often misunderstood and poorly integrated.
Matrix commerce (TM) means the fusing of demand signals and supply chains in an increasingly complex world where buyers seek frictionless buying experiences. Friction in this new world originates from new regulatory requirements such as sustainability, taxation, and privacy.
As commerce continues to evolve around buyer preferences, channels, demand signals, supply chains, payment options, enablers, and big data will converge to create Matrix Commerce. Matrix Commerce spans across disciplines as people, process, and technologies continue to transform today's commerce models.
Conversations with matrix commerce business and technology leaders have led to 12 key trends in the post pandemic world: