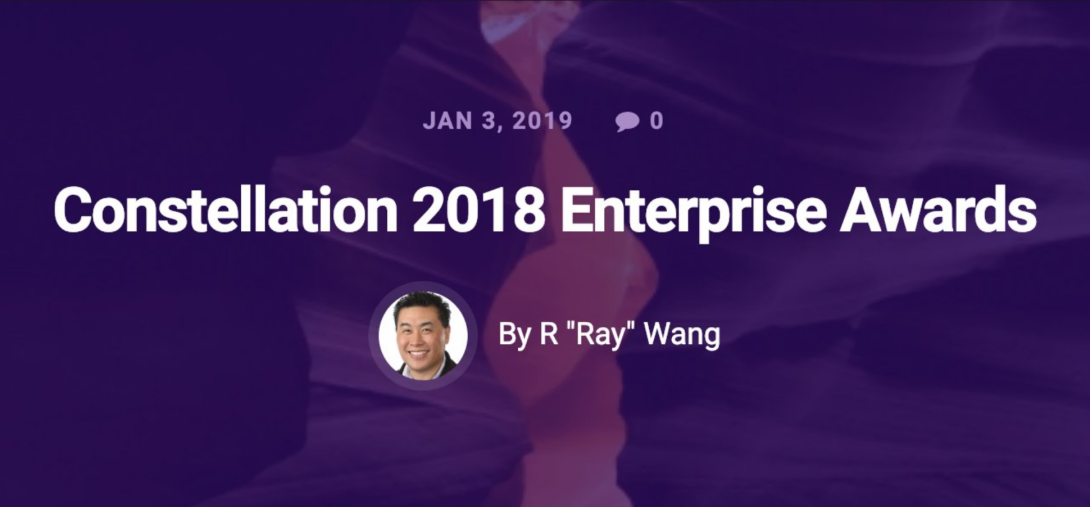 Trends: Constellation 2018 Enterprise Awards

Awards Recognize Mostly The Pinnacle and A Tinge Of Nadir For Enterprise Tech
In 2018, enterprise tech remained fast-paced, innovative, and action-packed.  The Constellation Research team attended over 250 enterprise tech events, handled 1000's of inquiries and briefings, dealt with 1000's of media inquiries, and reached 100's of millions in the social sphere.  With that point of view, the analysts got together to choose the winners and runner-ups via internal voting, debate, and some heated discussions.  Welcome to Constellation's third annual Enterprise Awards.
Best Enterprise Software Startup
This category recognizes when an enterprise software startup achieved escape velocity in mind share and relevance.

Winner: Workato
Why did it win?:  Workato took the staid integration market by storm by bringing both faster and intelligent automation to the iPaaS space.  What makes Workato different from the rest of the market is the ease of use.  CEO Vijay Tella and team crafted the solution with a design point that revolved around the business user.  The recent Automation Editions for sales, marketing and HR gives departments a kit with pre-built workflows.  The bottom line - virtually zero need for IT help.  In fact, the Cupertino, CA based company impressed investors in this crowded space and managed to raise $25 million in December 2018 for a Series B funding round.  Investors include Battery Ventures, Storm Ventures, ServiceNow and Workday Ventures.
Runner-Up Winners: Airtable, Workspan, H20.ai
Why did they win?:   The spreadsheet- database hybrid has come back.  Think cloud collaboration with the features of a database applied to a spreadsheet.  Airtable founded in 2012 by Howie Liu, Andrew Ofstad, and Emmett Nicholas may take the original Lotus Notes market into the cloud era.  Workspan, an alliance relationship management offering, enables partners, alliances, ISV's to not only manage the relationship, but also collaborate towards work deliverables and campaigns.  Workspan has reimagined how aliances build-with, market-with, & sell-with their software, hardware, OEM, system integrator, service & cloud partners.  H2O.ai delivers an open source machine learning platform.  The software simplifies the development of data-driven smart applications. H2O.ai has raised a total of $73.6M in funding over five rounds with the latest round led by Nvidia and Wells Fargo.
Best Enterprise Software Vendor
This category recognizes the enterprise software vendor who improved their customer relevance, market share, customer satisfaction, and brand standing.

Winner: Microsoft
Why did it win?:  Microsoft didn't step up to lead old enterprise software categories in 2018. Instead it focused on redefining and spanning old categories such as ERP and CRM, encouraging customers to liberate data silos and move the bulk of enterprise workloads and innovation initiatives to "the intelligent cloud" and "the intelligent edge." Microsoft is bringing powerful capabilities including the data graph of its LinkedIn network, the compute power and edge services of Azure Cloud and its growing portfolio of cognitive services together with its personal productivity and enterprise software. In doing so it helped point the way to next-generation software capabilities and expectations in 2018.
Runner-Up Winners: Salesforce.com

Why did they win?: Salesforce.com continued to pioneer both customer success and adoption through TrailHead.  Often seen as the beacon of innovation in enterprise tech, Salesforce.com continued to grow revenue in the 20 to 25% range.
Best Enterprise Services Vendor
This category recognizes the enterprise services vendor that transforns delivery models and crafts new client-centric market approaches.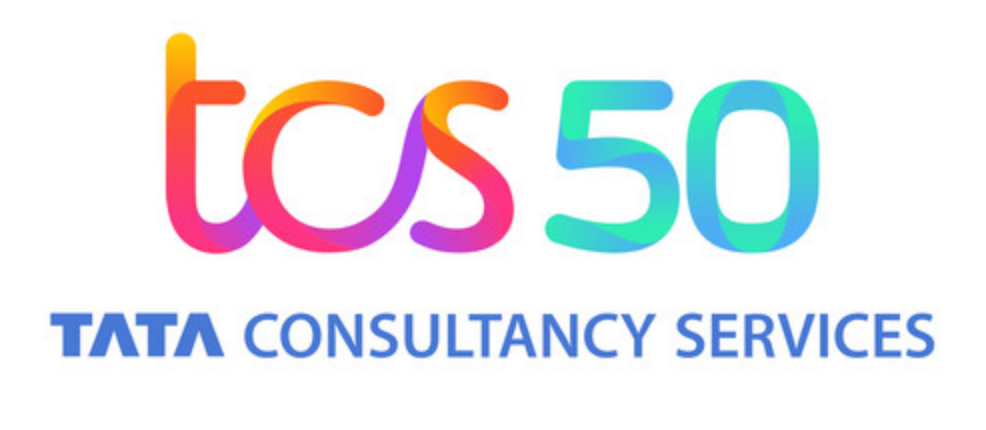 Winner: Tata Consultancy Services (TCS)

Why did it win?: From double digit top-line growth this Fall without sacrificing operating profitability to growing digital revenues, the TCS team and CEO Rajesh Gopinathan have delivered success in an ever tightening market.  TCS has found the right balance in crafting digital offerings and supporting the real work needed to modernize IT.   Meanwhile, TCS Research's corporate innovation labs is India's largest and oldest providing an intellectual foundation for business innovation across a spectrum of business disciplines.   In 2018, the market rewarded TCS with a $100B market cap, the second Indian company to achieve this after Reliance Industries.
Runner-Up Winners: Accenture, Capgemini, HCL

Why did they win?: Accenture continued to show its strength in delivering new service offerings while executing a massive number of mergers and acquisitions.  Capgemini showed its ability to deliver on resilience, innovation, and creativity in the North American market as rivals battled for market share.  The Applied Innovation Exchanges and relationship based approach to large accounts paid off for both clients and Capgemini.  HCL continued its transition from enterprise services vendor to enterprise software vendor with more IP lifecycle transfer and management from IBM.
Best Tech Acquisition
This category recognizes the enterprise tech acquisition that has the most impact for customers, market landscape, and the overall industry direction.

Winner: Salesforce - Mulesoft

Why did it win?: In 2018, big acquisitions included IBM - RedHat ($33B), Broadcom - CA ($18.9B), SAP - Qualtrics ($8B), Microsoft-GitHub ($7.5B), Adobe-Marketo ($4.75B), SAP-Callidus Cloud ($2.4B),  Cisco-DuoSecurity ($2.35B), and Twillio-SendGrid ($2B).  Salesforce's acquisition of MuleSoft made the enterprise software industry stand up and take notice on the topic of both micro services and orchestration. It wasn't just the staggering $6.5 billion purchase price or the fact that IT-centric MuleSoft will have to be given a low-code/no-code facelift to be made more accessible to the average Salesforce administrator. What irks rivals is that Salesforce is once again taking lemons – in this case its urgent need for better integration across its often disparate portfolio – and is merrily marketing lemonade to a thirsty customer base.  More importantly, the micro-services architecture will emerge as part of the next gen Force.com platform.
Runner-Up Winners: Siemens - Mendix ($700M), Microsoft-Github, Adobe-Market0 (4.75B), Adobe-Magento ($1.75B)

Why did they win?: Siemens-Mendix gave Siemens a PaaS and key no-code, low-code platform for its MindSphere IoT portfolio.  This addition will bolster Siemens product vision against Industrial AI and IOT players just as GE divests GE Digtial.  Microsoft-Github showed how serious Satya Nadella is about attracting a younger developer base and embracing open source.  Adobe's moves into the B2B enterprise space with Marketo and Magento showed leadership in going after Salesforce.com for enterprise customers who see end to end creative to commerce across B2B and B2C.
Best Enterprise Partnership
This category recognizes the enterprise partnership that delivered the most impact for customers and the market.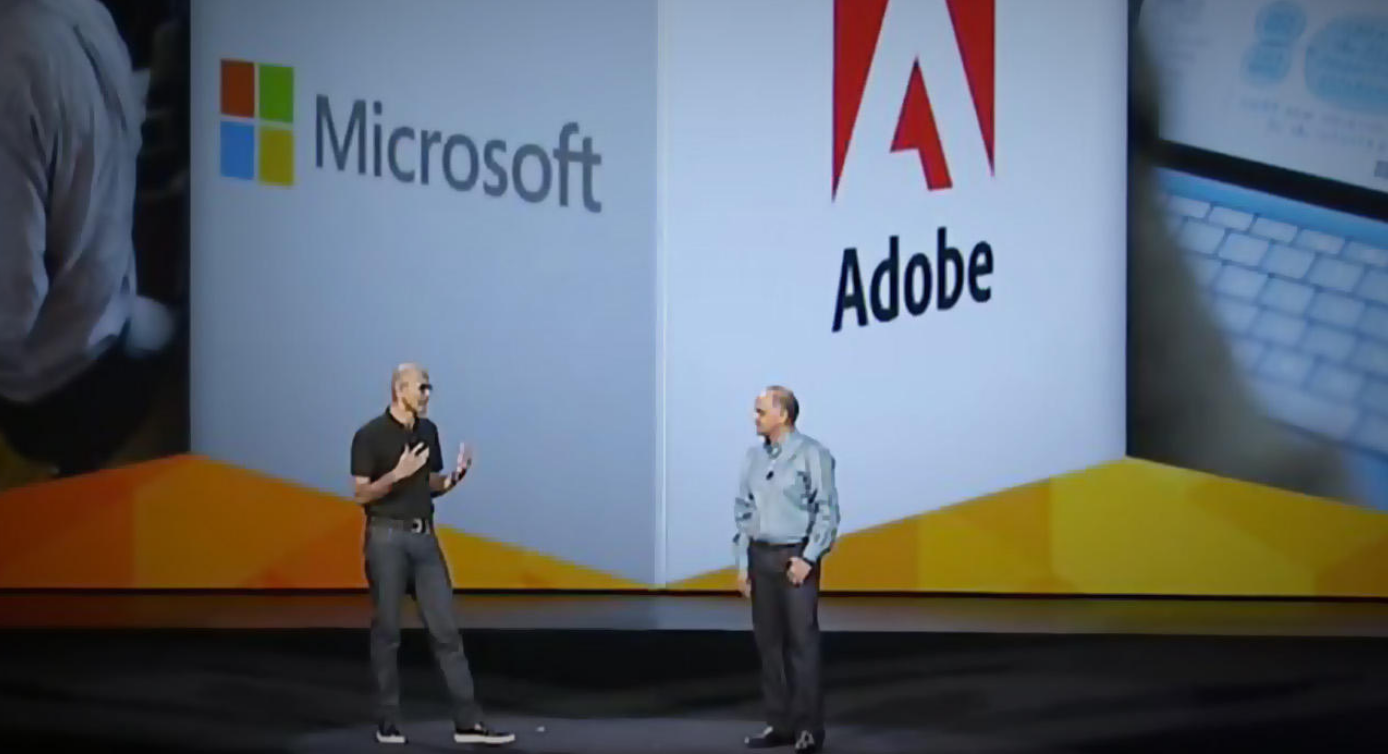 Winner: Microsoft-Adobe

Why did they win?: This is a classic example of exploiting complementary capabilities with few overlaps, and Adobe's 2018 acquisition of Marketo makes it an even more compelling partnership. From a practical standpoint, Adobe Experience Manager is offered on Microsoft Azure and integrations between Campaign and Microsoft Dynamics 365 CRM connect marketing and customer lifecycle data. Organizations with an eye on leveraging marketing data benefit from Microsoft's deep IT customer relationships and Adobe's customer base of creatives and marketing professionals.
Runner-Up Winners: Open Data Initiative with Microsoft, SAP and Adobe, IBM-Maersk

Why did they win?: Open Data with Microsoft showed how three longstanding partners could eliminate data silos and enable a single view of the customer with the goal of improved data governance, privacy, and security.  Constellation expects a lot of work ahead to enable this alliance, however success could improve not only interoperability, but also, deliver a new category of AI powered services.  Meanwhile, the IBM-Maersk deal demonstrated how the future of network economies, joint ventures, and ecosystems could attract and bring innovation to new markets such as transoceanic shipping and third party logistics. 
Best Enterprise CEO 
This category recognizes the best enterprise CEO.  Enough said.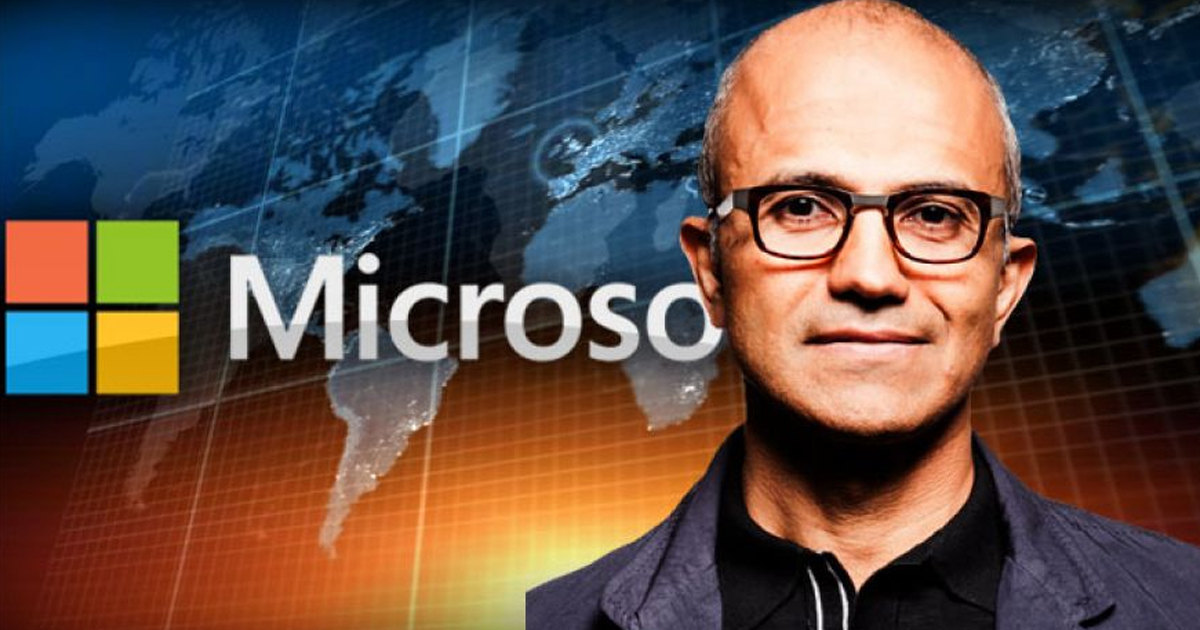 Winner: Satya Nadella of Microsoft

Why did he win?:  What Nadella has done with Microsoft is truly impressive. The overall turnaround story is on par with Apple's.  Satya did a good job taking a page from the Marc Benioff play book.  Become the tech guru, espouse tech for good, write a book, go dominate Davos, open up partnerships, champion social causes, and transform the image. Next, clean up the cloud business with Office 365 and Azure.  Shed bad acquisitions such as Nokia and write a new manifesto.  The future was a younger base so Satya made some smart acquisitions to attract a younger developer base like Git Hub and grab social graph data like LinkedIn before Salesforce could grab it. Meanwhile renewing the Xbox and Surface business paid dividends.  The restoration of confidence by Nadella among enterprise buyers gave back brand permission to be both enterprise legit and trusted.  Who would have thought Microsoft would come so far? Satya and co may make it to $1T in market cap in 2019 again.
Runner-Up Winners: Jensen Huang of Nvidia, Andy Jassy of Amazon Web Services

Why did they win?: "We're not a chip company; we're a computing architecture and software company." This statement by CEO Jensen Huang, at Nvidia's 2018 GPU Technology Conference, captures the executive's shrewd guidance of the company out of commodity hardware hell and onto a larger stage astride the gaming, professional visualization and design industries on the one hand and cutting-edge AI and autonomous machine research on the other. Huang recognized that software and partnerships would provide the fertile soil on which to grow a thriving ecosystem that now counts multiple cloud providers and multiple enterprise software giants and dependents.  
Andy Jassy, CEO of Amazon Web Services, "Failure, is absolutely an option at Amazon. We accept if you're trying to innovate, sometimes you're going to fail. It has to be a culture that takes risks even if the output doesn't end up being a big success, accepts you may fail sometimes — and tries to learn from it and move on."  The undeniable success of AWS in taking the public cloud market and crafting an enviable ecosystem of developers and partners can point back to just one person, Andy Jassy.   By creating the most profitable and one of the largest revenues streams at Amazon, Jassy helped build the cloud first future of computing.
Best New Enterprise Category
This category recognizes the best new enterprise category that made an impact to the market.

Winner: Work Coordination Platforms

Why did it win?: With the rise of "transparent work" or "social business", today's employees face new challenges keeping up with the growing number of colleagues and customers they are asked to engage with. This open style of working increases the quantity of content people need to create and consume, the number of web sites and applications they use, and the number of processes and projects they are involved in. Work Coordination Platforms help alleviate these challenges by bringing structure, prioritization and accountability to work, helping employees optimize their productivity and effectiveness

Runner-Up Winners: Data Catalogs, Experience Management (XM)

Why did they win?:  While not entirely new, the data catalog category can be said to have truly emerged in 2018, with seemingly every vendor of consequence joining or going deeper into the market in 2018. Data catalogs have quickly gained traction as the way to make data more visible and accessible to business users. Catalogs that can span all data sources and (on-premises and cloud) deployment choices are a great start to providing comprehensive data access and to addressing trust, but many catalogs do not support all data sources or deployment choices. In other cases, catalogs span sources and deployment options but do not address governance functions such as data-lineage tracking.  Look for the latest update of Constellation's Data Cataloging ShortList in 2019 to spot the leaders.
What's so revolutionary about Experience Management (XM)? Building an established channel and means for listening to what customers have to say. Yes, many companies have had some sort of "voice of the customer" team for a while, but this is the first time we're seeing investments in tools and process to incorporate this into the fabric of enterprise operations.  This is about much more than an annual brand perception survey. It's building the capability--and, more importantly, the expectation--to incorporate customer input/feedback into all aspects of the business, from designing products/offerings to improving how they're marketed, sold, and supported. This is a major first step. The next one will be figuring out how to avoid the Henry Ford 'faster horse' problem.
Biggest Tech Flop of 2018 
This category simultaneously recognizes the highest potential and largest failure in enterprise tech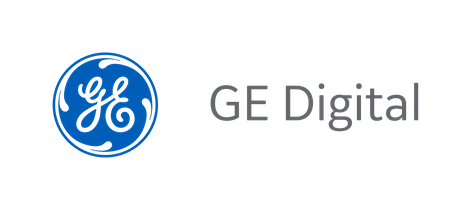 Winner: GE and GE Digital
Instead of becoming a "top 10 software company by 2020" with its GE Digital business, as promised by former CEO Jeffrey R. Immelt, GE appeared to take the eye off the ball in its core power-generation business.  A series of bad management decisions among leadership led GE into the wrong path from building their own computing centers to not meeting the requirements of each business line, the company's reputation suffered along with its once-sacred dividend. GE also sold off a majority stake in the ServiceMax business, acquired in 2016, to Silver Lake Partners in a fire sale.   The GE story shows a cautionary tale on the dangers of having too many irons in the fire.  While attacking GE when they're down is quite easy, the management team completely lost sight of who their customers were and what they valued.  Although this may look like a big flop now, the Constellation team still sees the possibility that the core of GE Digital could rise like a phoenix from the ashes if they find the right home somewhere.  There's a need in the market for what they're doing. GE Digital needs a home that understands the verticals in which it can make the biggest impact.
Runner-Up Winners: Bad PE firm acquisitions, Consumer tech CXO's faking enterprise

Why did they win?: Many PE firms have jumped into the software market with acquisitions designed to strip software companies of their innovative soul and customer focus.  These firms typically buyout a company, load them with debt, reduce R&D expenditures by "streamlining" the product offerings to a handful of "core" capabilities, and then drive off top tech talent with atrocious working environments.  From that point, these companies then try to standardize operations with benchmarks and move talent to Tier two tech hubs to drive down the cost of talent and lock-in talent in regions with minimal mobility.  Two goals often emerge - turn the entity into a cash cow business, or flip it t someone else to acquire.  This death of a software company continues with the biggest offenders in companies such as Vista Equity leading the charge with their large fund and minions of standard operating procedure bean counters. 
Investors and boards who bring in a consumer tech CXO into the enterprise continue a failing trend in leadership for enterprise tech companies.  Across the C-Suite, these moves have led to mass failures from branding, to product innovation, and even attraction of key talent.  The relaunch of the ServiceNow logo leads the pack as one of the worst ever in the history of enterprise software.  Consumer tech CXO's must learn the enterprise nuances first before applying their experiences to transform the enterprise approach.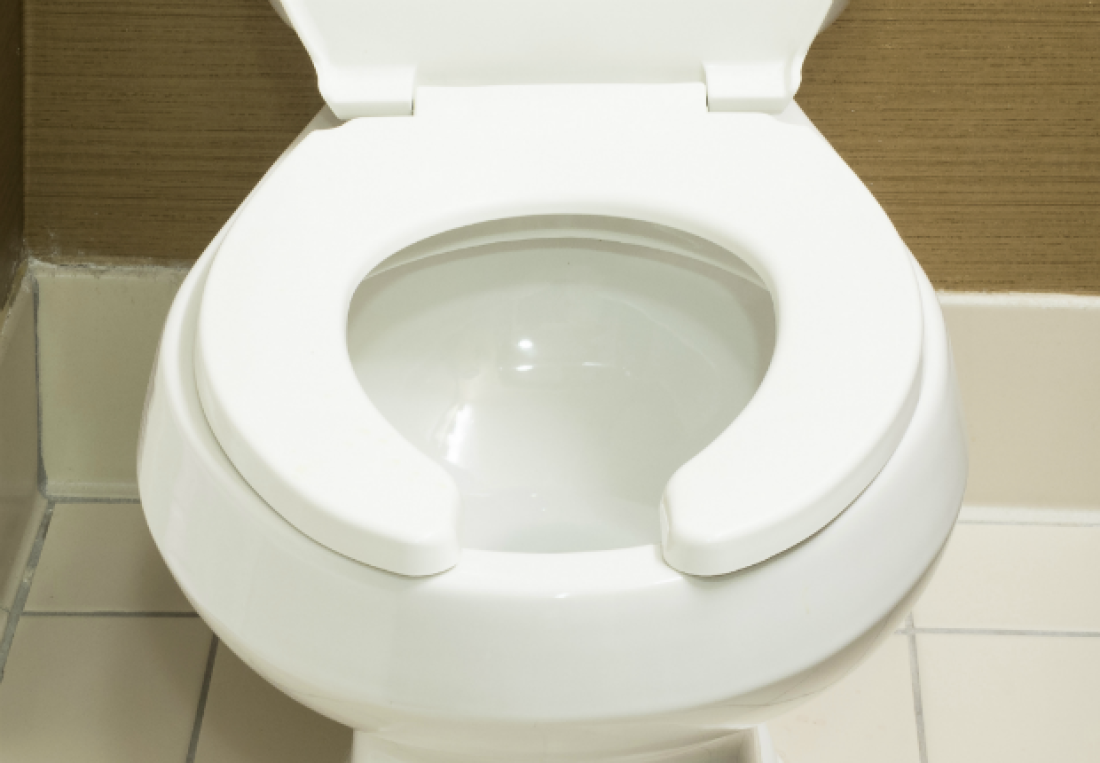 Your POV.
Agree with the results? Disagree? Send us your feedback and your top choices   Add your comments to the blog or reach me via email: R (at) ConstellationR (dot) com or R (at) SoftwareInsider (dot) org.
Please let us know if you need help with your Digital Business transformation efforts. Here's how we can assist:
Developing your digital business strategy
Connecting with other pioneers
Sharing best practices
Vendor selection
Implementation partner selection
Providing contract negotiations and software licensing support
Demystifying software licensing
Reprints can be purchased through Constellation Research, Inc. To request official reprints in PDF format, please contact Sales .
Resources And Related Research
Disclosures
Although we work closely with many mega software vendors, we want you to trust us. For the full disclosure policy,stay tuned for the full client list on the Constellation Research website. * Not responsible for any factual errors or omissions.  However, happy to correct any errors upon email receipt.
Constellation Research recommends that readers consult a stock professional for their investment guidance. Investors should understand the potential conflicts of interest analysts might face. Constellation does not underwrite or own the securities of the companies the analysts cover. Analysts themselves sometimes own stocks in the companies they cover—either directly or indirectly, such as through employee stock-purchase pools in which they and their colleagues participate.
As a general matter, investors should not rely solely on an analyst's recommendation when deciding whether to buy, hold, or sell a stock. Instead, they should also do their own research—such as reading the prospectus for new companies or for public companies, the quarterly and annual reports filed with the SEC—to confirm whether a particular investment is appropriate for them in light of their individual financial circumstances.
Copyright © 2001 – 2019 R Wang and Insider Associates, LLC All rights reserved.
Contact the Sales team to purchase this report on a a la carte basis or join the Constellation Executive Network