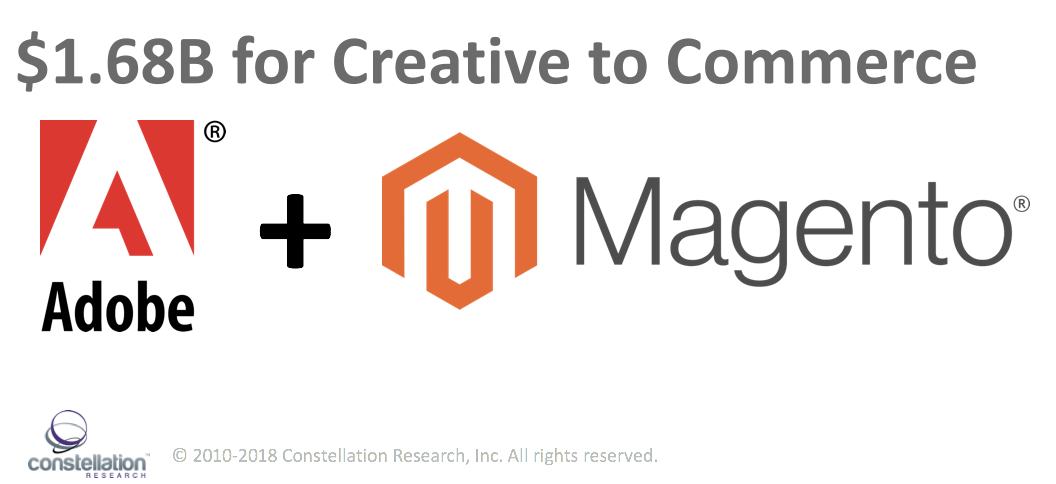 News Analysis: Adobe Completes Campaign To Commerce With $1.68B Magento Acquisition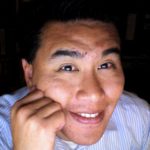 Commerce Finally Comes To Adobe
On May 21st, 2018, Adobe announced a $1.68 billion acquisition to acquire Magento for commerce capabilities and the developer ecosystem.   When the transaction closes, the Campbell, Ca based company will be part of the Adobe Digital Experience team with Magento's CEO Mark Lavelle reporting to Adobe's executive vice president and general manager Brad Rencher.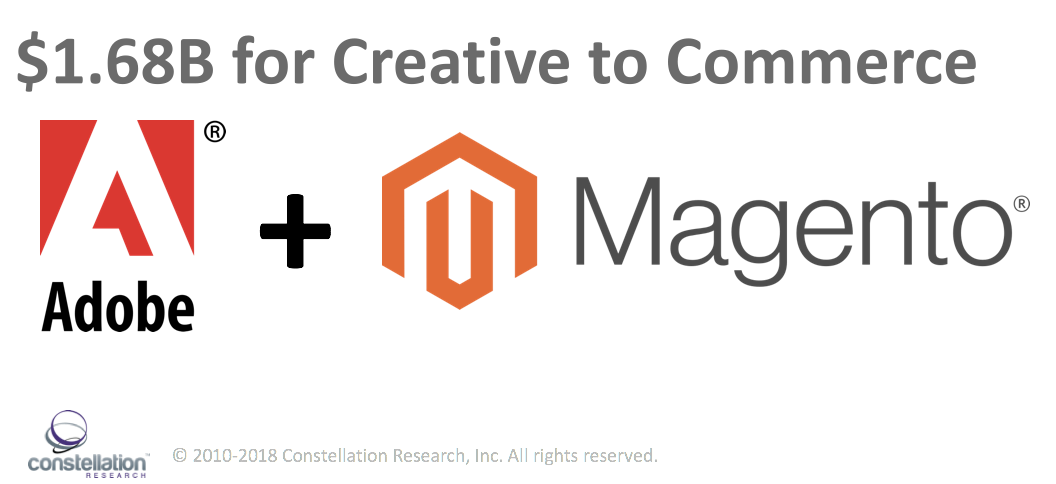 Traditional bifurcation in the ecommerce landscape has led to vendor proficiency in B2B or B2C commerce.  Few organizations have succeeded in delivering on both B2B and B2C.  Meanwhile, the death of the CRM and CX market has led to demand for end to end campaign to commerce solutions.   SAP's acquisition of Hybris and Salesforce's acquisition of Demandware and Cloud Craze have left Adobe behind competitors who have had a commerce offering.
While Adobe has successfully worked with partners to create a friendly environment for commerce integration, customers and design partners have repeatedly asked when Adobe would acquire or build these capabilities.   Sources confirm that Adobe has actively sought a commerce partner and acquisition over the past five years as the market for campaign to commerce has heated up.   Magento plays a key role in shoring up the commerce offering and B2B chops missing in Adobe increasing dominance in the B2C world.
Constellation believes that the acquisition (should it close) gives Adobe customers:
End to end creative to commerce support.   Adobe customers can reduce the clutter of  best of breed solutions and offer a one stop shop for customers.  Commerce brings together a defined end point for all the marketing and customer experiences.  Magento even brings a light supply chain offering that includes order management, fulfillment, logistics, and shipping.
B2B credibility in commerce.  As organizations from B2C and B2B to P2P commerce, customers seek the ability to find one vendor with both offerings.  B2B capabilities in Magento Commerce 2.2 have started to gain traction and Adobe's channel can bring that to customers across the globe.
Open source ecosystems and platforms.  Despite leveraging and contributing to open source initiatives,Adobe's platforms and culture lack an open source DNA.  Magento's heritage of customer communities and developer ecosystems will bring fresh air to Adobe customers used to a very planned and prescribed approach.  Access to a broader ecosystem of developers and customers that can expand Adobe's reach.
Mid-market and lower price points.  Magento's CMS is simpler to use but supports less use cases than the flagship Adobe AEM product.  Channel development and new price points can potentially serve smb customers who have been priced out of Adobe's offerings.
Industry expertise.  Magento built a strong capability in industry verticals such as automotive, fashion, food and beverage, and health and beauty.   This expertise can be applied to other areas of Adobe's industry strategy.
Constellation believes that the acquisition (should it close) gives Magento customers:
Access to a full scale CMS.  While the full blown AEM may be overkill for many Magento customers, customers seeking to expand or go up market will have options within the Adobe family.  Those customers who seek to move off Acquia now have options.
Rich analytics. The flagship analytics cloud offering will most likely replace usage of Google and provide a full end-to-end approach in an area Magento under invested in.
Long term stability.  Adobe had improved its ability to acquire vendors from a product offering, customer service and support, employee retention, and customers success point of view.  Adobe's profit margins, management stability, and long term revenue provide a long term investment road map for Magento's offerings and should give peace of mind to larger enterprise customers.
The Bottom Line: Adobe's Vision Is Creative To Commerce Reimagined For An AI Driven Digital World
The combination of machine learning, deep learning, natural language processing, and cognitive computing changes the ways that customers and prospects interact with their environments.  AI-driven smart services will sense one's surroundings, know one's preferences from past behavior, and subtly guide people and machines through their daily lives in ways that will truly feel seamless. This quest to deliver AI-driven smart services across all industries and business processes will usher in the most significant shift in computing and business this decade and beyond.  Commerce will be the biggest use case for this type of AI driven mass personalization as organizations accelerate their digital transformation efforts and Adobe is in a great position to deliver this to customers.
Both Adobe's and Magento's customers stand to gain a lot from a one stop shop on this digital journey.  As commerce velocity has slowed given the complexity of integration and technologies, customers and partners are asking for a consolidation in the market to de-risk the complexity and improve platform resiliency.   Adobe's made extensive commerce and marketing specific Sensei investments that will be available to customers in the Fall of 2018.  Adobe promises integration of Sensei into Magento starting 2H 2018
Customers can expect these efforts to bring AI to the end to end process in early 2019.  The quest to deliver on creative to commerce for B2B and B2C will require additional acquisitions in subscription billing, CPQ, personalization, and contract management in order to step up the competition with SAP Hybris and Salesforce.com.  Customers stand to benefit with this level of investment and consolidation in the market.  Adobe will have a lot to learn from Magento on how to improve their ecosystem and open up their platforms.  If this occurs, the overall ecosystem will have the innovation required to support innovative vendors at the edge and allow for a complete reimagination of commerce.
Your POV.
Are you excited about commerce offerings from Adobe?  Will you still use Shopify, Episerver, ElasticPath, Demandware, Sitecore or Hybris? Let us know what you think?  Add your comments to the blog or reach me via email: R (at) ConstellationR (dot) com or R (at) SoftwareInsider (dot) org.
Please let us know if you need help with your Digital Business transformation efforts. Here's how we can assist:
Developing your digital business strategy
Connecting with other pioneers
Sharing best practices
Vendor selection
Implementation partner selection
Providing contract negotiations and software licensing support
Demystifying software licensing
Negotiating your ServiceNow contract
Selecting and negotiating with competent implementation partners.
Reprints can be purchased through Constellation Research, Inc. To request official reprints in PDF format, please contact Sales .
Resources And Related Research
Disclosure
Although we work closely with many mega software vendors, we want you to trust us. For the full disclosure policy,stay tuned for the full client list on the Constellation Research website. * Not responsible for any factual errors or omissions.  However, happy to correct any errors upon email receipt.
Copyright © 2001 – 2018 R Wang and Insider Associates, LLC All rights reserved.
Contact the Sales team to purchase this report on a a la carte basis or join the Constellation Executive Network