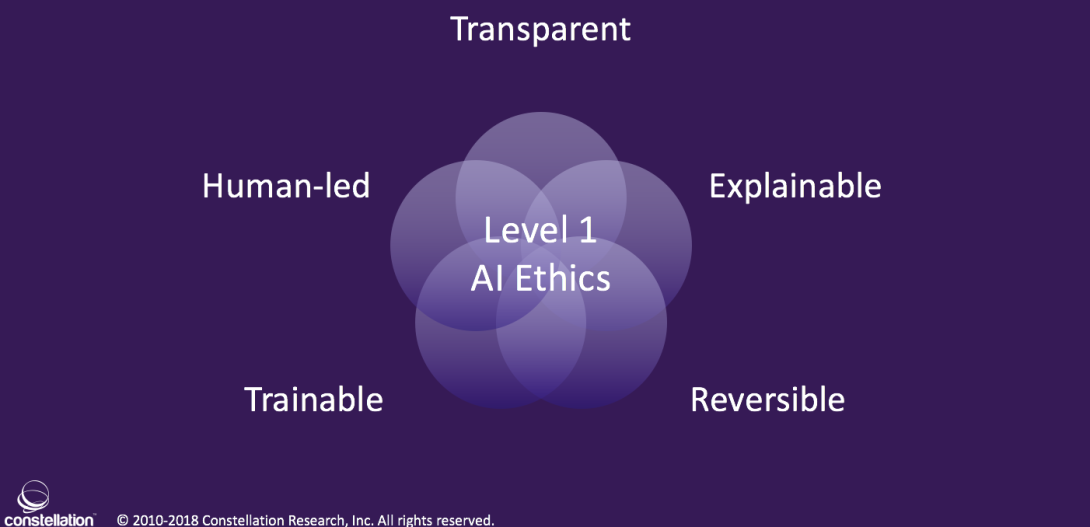 Monday's Musings: Designing Five Pillars For Level 1 Artificial Intelligence Ethics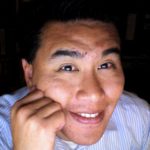 Focus On Humanizing AI
As organizations begin their journey into artificial intelligence (AI), ethics often enter the design process.  While achieving a uniform set of ethics may seem insurmountable, some design points will help facilitate the humanization of artificial intelligence and provide appropriate checks and balances.  Constellation has identified design pillars for Level 1 AI.  Level 1 AI is defined as machine learning proficiency (see Figure 1)
Figure 1.  Five Levels of Artificial Intelligence Requires Different Design Points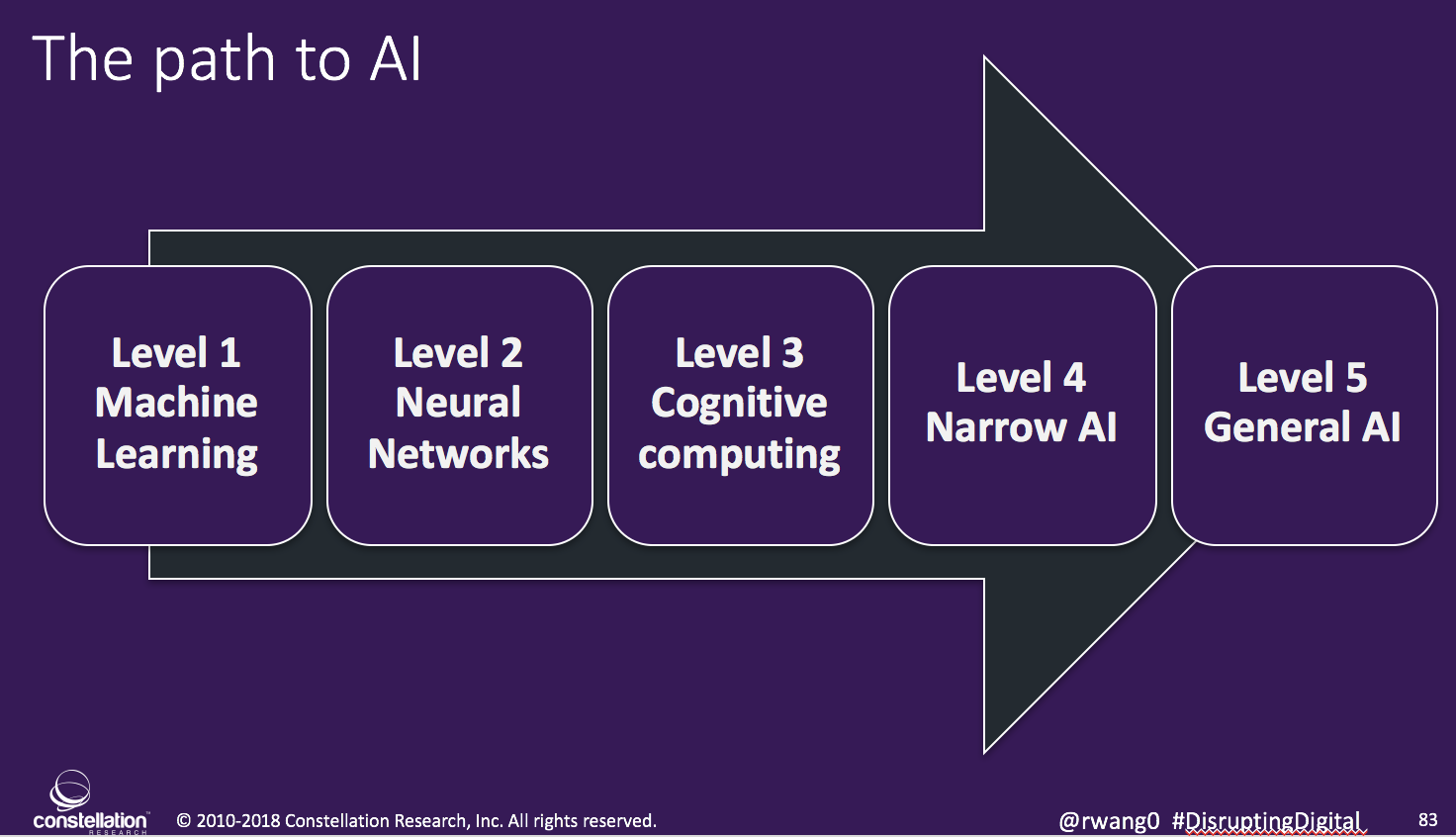 The five pillars include (see Figure 2):
Transparent.  Alogrithms, attributes, and correlations should be open to inspection for all participants.
Explainable.  Humans should be able to understand how AI systems come to their contextual decisions.
Reversible.  Organizations must be able to reverse the learnings and adjust as needed.
Trainable.  AI systems must have the ability to learn from humans and other systems.
Human-led.  All decisions should begin and end with human decision points.
Figure 2. Five Pillars For Level 1 AI Ethics Focus On Humanizing AI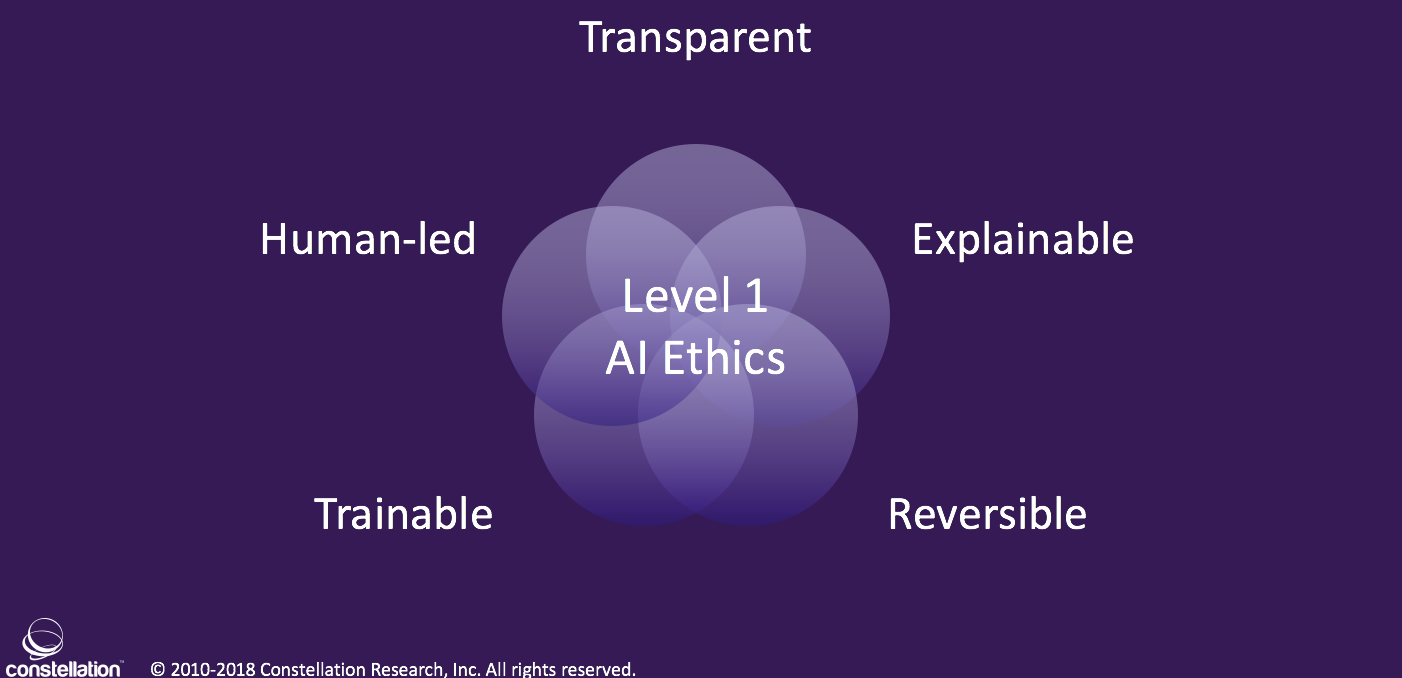 Everything You Need To Know About Artificial Intelligence

Monday's Musings: Want AI Ethics? Learn From These Four Movies/TV Shows!December 3, 2017
Research Report: Demystifying Artificial IntelligenceNovember 16, 2017
Tuesday's Tip: Know When To Automate With Artificial IntelligenceSeptember 19, 2017
Research Summary: Artificial Intelligence Delivers Mass Personalization In CommerceApril 17, 2017
Monday's Musings: Secrets Behind Building Any AI Driven Smart ServiceNovember 28, 2016
Monday's Musings: Understand The Spectrum Of Seven Artificial Intelligence Outcomes September 18, 2016
Tuesday's Tip: Seven Factors For Precision Decisions In Artificial Intelligence August 23, 2016
The Bottom Line.  Instill The Five Design Pillars For AI Ethics In All Projects
Prospects of universal AI ethics seem slim.   However the five design pillars will serve organizations well beyond the social fads and fears.  The goal - build controls that will identify biases, show attribution, and enable course correction as needed.
 
Your POV.
Ready to roll out your plans for AI?  Do you understand the business model implications?  Who will you partner with for AI?  Add your comments to the blog or reach me via email: R (at) ConstellationR (dot) com or R (at) SoftwareInsider (dot) org.
Please let us know if you need help with your Digital Business transformation efforts. Here's how we can assist:
Developing your digital business strategy
Connecting with other pioneers
Sharing best practices
Vendor selection
Implementation partner selection
Providing contract negotiations and software licensing support
Demystifying software licensing
Reprints can be purchased through Constellation Research, Inc. To request official reprints in PDF format, please contact Sales .
Resources And Related Research
Disclosure
Although we work closely with many mega software vendors, we want you to trust us. For the full disclosure policy,stay tuned for the full client list on the Constellation Research website. * Not responsible for any factual errors or omissions.  However, happy to correct any errors upon email receipt.
Copyright © 2001 – 2018 R Wang and Insider Associates, LLC All rights reserved.
Contact the Sales team to purchase this report on a a la carte basis or join the Constellation Executive Network