Event Report: Microsoft Biz Apps Analyst Day Highlights Strategic Transformation #MSBizApps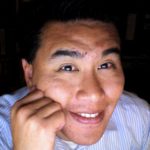 Microsoft Dynamics 365 Seeks End To End Coverage Of Business Apps
On February 10th to 12th, 2018, industry analysts converged onto Building 92 at the Microsoft Campus in Redmond, WA, for an update on the Microsoft Business Applications.  The Business Applications Analyst Forum was hosted by key executives including:

Source: © 2018 R Wang and Insider Associates, LLC All rights reserved
Jeff York, Finance Director, Microsoft Dynamics
Hayden Stafford, VP of Global Sales of Microsoft Business Applications Group
Alysa Taylor, General Manager of Microsoft Business Applications Group
James Phillips, Corporate Vice President of Microsoft Business Applications Group
Clare Henry, General Manager of Microsoft Analyst Relations
Conversations with the leadership team highlight the major shift in strategy for Microsoft Business Applications.  Since the last analyst summit in 2015, five major changes define the new strategy:


Source: © 2018 R Wang and Insider Associates, LLC All rights reserved.

Source: © 2018 R Wang and Insider Associates, LLC All rights reserved.
Digital feedback loop brings together a unified data model to drive business insights and artificial intelligence.  Microsoft has envisioned all the touch points that surround customers, people, and products in a modern organization.  The digital feedback loop provides a model to understand not only digital transformation technology requirements, but also where organizations must invest in business capability.  Instead of just transactional systems across a unified data model, customers can take advantage of a digital feedback loop built on engagement systems that power actionable business insights. 
Point of View (POV): The competitive advantage will come from bringing together digital signals that power machine learning and future artificial intelligence.   Consequently, Power BI plays a key role in enabling this shift from software to insights. 
Future of Microsoft Business Applications move beyond CRM and ERP.  The traditional view of Microsoft Dynamics shifts to categories such as Sales, Customer Service, Field Service, Talent, Finance and Operations, Retail, Project Service Automation, Marketing, and Customer Insights.   Pricing models reflect this shift of a mega Microsoft Dynamics 365 plan broken into Customer Engagement (CRM) and Unified Operations (ERP).   Packaging models allow for customers to buy at the category level and piece together what they need by bite-sized applications. 
(POV):  Customer and prospects can expect Microsoft to fill key gaps in the overall strategy.  For example, the acquisition of LinkedIn brought investment in the empowered employee and has led to early offerings in talent management and recruiting to bolster existing HR capabilities.  Constellation expects organic and inorganic investment in open areas such as commerce, billing, procurement, experience management, and advertising tech. 
A complete cloud stack provides a competitive advantage.  Only a handful of competitors can battle for critical computing power in the enterprise.  Alibaba, Amazon, Google, IBM, Microsoft, and Oracle have made the significant capital investments in data centers to compete for cloud workloads.  Providing a IaaS, PaaS, and SaaS layer gives Microsoft customers a full stack to standardize digital transformation efforts.  Moreover, customers benefit from deployment choice for on-premises, hybrid, and pure cloud across multiple regions and geographies. 
(POV):  Using the cloud to aggregate transactional data, provide compute power, and reduce processing time, customers can power new digital business models built on insights to enable contextual decisions and suggest next best actions.
 
Target markets shift to handle Global 2000.   Constellation's recent digital transformation survey shows that 29% of CEO's drive overall efforts.  With CEO's expecting end-to-end solutions and not just point solutions, the Microsoft Business Applications team has organized go to market efforts to target the digital transformation requirements of large enterprises.   These efforts range from Azure to Office 365 but provide an account based strategy as opposed to a product approach.  In fact, the growth in $1M+ deals has doubled, overall Microsoft Dynamics 365 revenue growth is up 67% YoY, and more than 80% of enterprises have chosen a cloud deployment option. 
(POV):  As a result, the team has succeeded with larger deal sizes and customers have seen a One Microsoft approach in action.  The result is a greater demand for customer success management resources and more co-innovation and co-creation with customers.  While Microsoft has moved up market, the team and its partners have not forgotten its SMB roots. In addition to the large enterprise strategy, selling motions continue to include partner led strategies that address the departmental sales for customer engagement and unified operations and specific solution sales in areas such as Sales Navigator by LinkedIn. 
Low code/no code development platforms provide the last mile.  Built on the common data service, PowerApps and Flow provide customers with the ability to differentiate for competitive advantage.  PowerApps allows customers to deliver on infinite ambient orchestration.  Customers can connect various systems to create new data, quickly build apps with little coding experience, and publish and use on different platforms including the web and mobile. 
(POV):  Early adopters have found the PowerApps Studio easy to use in creating new apps and found the On-premises Data Gateway a great tool to support hybrid deployment options across multiple form factors.
The Bottom Line: Microsoft Business Applications Is A Significant Player In Digital Transformation
From leadership changes and departures to the re-integration of the Dynamics unit into the mothership, customers, partners, and industry influencers have left perplexed about the future of Microsoft Dynamics.  From an industry analyst point of view, this year's Business Applications Analyst Forum has provided much needed clarity and rationale on the overall strategy.   For those who have seen the Microsoft Dynamics division in the past as just apps, the transition shows a more holistic view of the overall Microsoft value to a customer.
The bottom line - Microsoft is a cloud company that happens to have business applications.
In fact, Microsoft sees the business applications group as a critical pillar in helping organizations with their digital transformation efforts.  Those efforts may require packaged applications, low code last mile innovation, partner led solutions, and access across the Microsoft portfolio.  Should the teams becomes successful in reaching their goals, this fundamental shift puts the entire portfolio of the Microsoft ecosystem in the hands of customers and prospects willing to bet on the complete stack.
Your POV.
Are you a Microsoft customer? Have you implemented or considered Microsoft Dynamics 365?  What has your experience been like to date?  Do you see Microsoft as a strategic partner?  Add your comments to the blog or reach me via email: R (at) ConstellationR (dot) com or R (at) SoftwareInsider (dot) org.
Please let us know if you need help with your Digital Business transformation efforts. Here's how we can assist:
Developing your digital business strategy
Connecting with other pioneers
Sharing best practices
Vendor selection
Implementation partner selection
Providing contract negotiations and software licensing support
Demystifying software licensing
Reprints can be purchased through Constellation Research, Inc. To request official reprints in PDF format, please contact Sales .
Resources And Related Research
Disclosure
Although we work closely with many mega software vendors, we want you to trust us. For the full disclosure policy,stay tuned for the full client list on the Constellation Research website. * Not responsible for any factual errors or omissions.  However, happy to correct any errors upon email receipt.
Copyright © 2001 – 2018 R Wang and Insider Associates, LLC All rights reserved.
Contact the Sales team to purchase this report on a a la carte basis or join the Constellation Executive Network