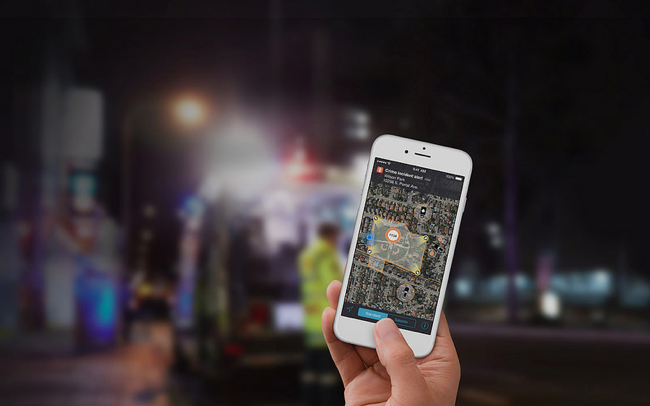 News Analysis: Inside the First Industry-Specific Mobile Apps by the IBM MobileFirst for Apple iOS Partnership

The IBM-Apple Partnership Achieves First Milestones
On December 10th, IBM and Apple announced the first wave of industry-specific enterprise solutions as part of the IBM MobileFirst for iOS applications.   In a meeting with Fred Balboni, IBM's general manager of the Apple partnership; and Jeremy Butcher, Apple Marketing and Strategy, Constellation received an update on the progress of the industry-specific Apple iOS apps



Key developments include:
Announcement of 10 new industry-specific applications. IBM launched 10 industry-specific apps that are generally available to the public. These apps include Advise & Grow (Banking and Financial Markets), Case Advice (Government), Expert Tech (Telecom), Incident Aware (Government), Passenger+ (Travel and Transportation), Pick & Pack (Retail), Plan Flight (Travel and Transportation), Retention (Insurance), Sales Assist (Retail), Trusted Advice (Banking and Financial Markets)Point of view (POV): Constellation estimates that the apps are designed to deliver 80 percent of most organizations' required needs. The remaining 20 percent will require a combination of configuration and customization for last-mile capabilities. These apps are the first set of third-generation mobile enterprise apps to hit the market from IBM and Apple.
Delivery of IBM MobileFirst for iOS and MDM and API management. Taking advantage of Cloudant, the release includes an SDK that delivers intelligent workflow and context. This includes full master-to-master replication of JSON objects, shadow databases, and data bursting. The solution also takes advantage of the IBM SoftLayer bare metal for dedicated instances and provides both cloud and on-premises development for iOS. In enterprise mobile management, the solution provides security, application and device management, and enterprise distribution.(POV): Constellation sees this development as key to both IBM and Apple expanding the future ecosystem for not only the industry-specific apps but the instrumentation required to deliver on Big Data business models. Future Big Data business models build on information differentiation, information brokerages, and information networks. These capabilities open up the future possibilities and enrich the opportunities for the developer ecosystem.
Offering of enterprise AppleCare services.   IBM and Apple made a commitment to deliver AppleCare service and support offerings with 24x7 phone and email (in English) for end users; toll-free calls routed to Tier 2 phone advisors; one-hour IT level support for P1 tickets; fee-based, technical and onsite support. The service is now available in 10 countries.(POV): Constellation has a number of clients who have asked about or are inquiries exploring or in the middle of completing an agreement for enterprise AppleCare. The service addresses Apple's Achilles heel in supporting enterprise customers. Most IT departments and end users expect comprehensive support of Apple hardware and operating systems. Customers have been pleasantly surprised with the onsite repair or replacement of Apple enrolled iOS devices.
Progress in delivering IBM logistics expertise to Apple. The IBM MobileFirst supply, activate, and manage capabilities now deliver end-to-end procurement, device enrollment, and lifecycle management services in more than 20 countries. As part of the Apple Device Enrollment Program (DEP), IBM can deliver mobile device management; distribute, secure, and manage enterprise apps for easy employee access; and enforce real-time and policy compliance for stronger data protection.(POV): Constellation believes that enterprise-class organizations will favor this model as the approach gives the IT team centralized control without creating additional friction for the line-of-business users. Another advantage is the ability to take advantage of IBM Global Financing for fair market value (FMV) leases, volume licenses, Apple Advantage discounts, and AppleCare for the enterprise.
Preorder Disrupting Digital Business, published by Harvard Business Review Press In Q2 2015.  Learn more.
Ten IBM MobileFirst for Apple iOS Apps Meet the Third-Generation Mobile Apps Challenge
The IBM - Apple offering is one of the first to meet the requirements of third-generation enterprise mobile applications.  In fact, the design point for IBM's MobileFirst for Apple iOS apps begins with the application of analytical insight to the Apple iPad and iPhone devices that interact with enterprise systems.  IBM has made a significant commitment to date with five development labs in Toronto, Chicago, Atlanta, Bangalore, and Cupertino.  Further, IBM expects to have 30,000 mobile practitioners trained and fully enabled by year-end and more than 100,000 trained through 2015.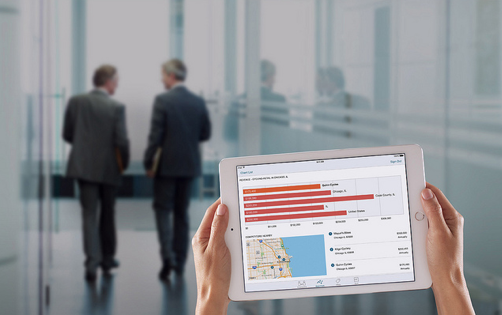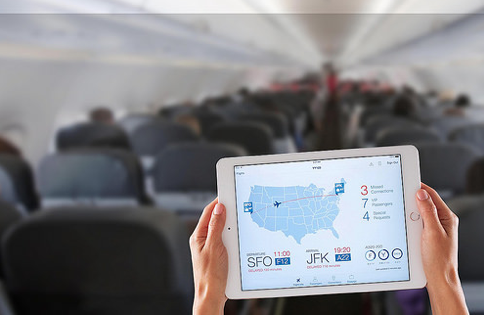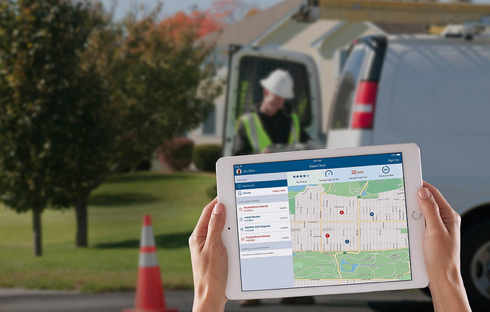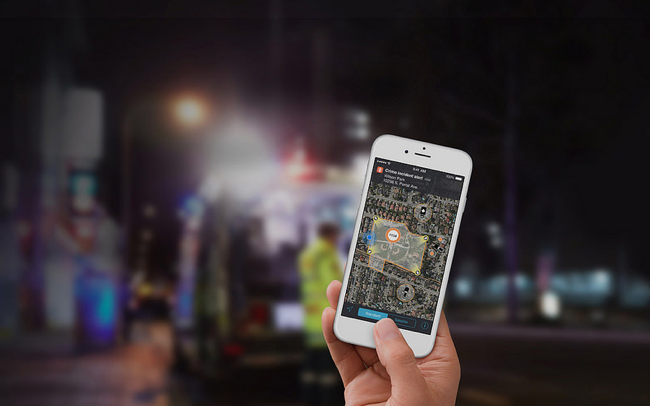 Offerings Address Three Major Enterprise Use Cases
The announced offerings intend to address three major use cases:
Industry-specific apps for iOS. These third-generation mobile apps address business requirements and span traditional business processes and functions such as banking, telecommunications, insurance, government, retail, transportation, and telecommunications (see Figure 4). Sample use cases include telecom field service, fuel optimization for piltos, and situational awareness for first responders.
ERP for iOS optimized with advanced APIs. These apps extract legacy ERP systems of record from sources such as mainframe, Oracle, and SAP to create new interfaces in iOS native apps through an API management layer.
App integration and management for end-to-end lifecycle management for iOS. These solutions provide an end-to-end MDM integration and full management services for mission-critical apps, including maintenance and enhancement across the DevOps lifecycle.
First Wave of Industry-Specific Apps for Apple iOS
The key industry-specific apps include 6 industries that address 10 design patterns (see Figure 4).
| | | | |
| --- | --- | --- | --- |
| Industry | App Name | Targeted Roles | Description |
| Banking and Financial Markets | Advise & Grow | Bankers, wealth management advisors | Puts bankers on premise with their small business clients, with secure authorization to access client profiles and competitive analyses, gather analytics-driven insights to make personalized recommendations, and complete secure transactions. |
| Banking and Financial Markets | Trusted Advice | Bankers, wealth management advisors | Allows advisors to access and manage client portfolios, gain insight from powerful predictive analytics -- in the client's kitchen or at the coffee shop, rather than the advisor's office -- with full ability to test recommendations with sophisticated modeling tools all the way to complete, secure transactions. |
| Government | Case Advice | Police officers, case workers | Addresses the issue of workload and support among case workers who are making critical decisions, one family or situation at a time, on the go.  Solution adjusts case priorities based on real-time analytics-driven insights, and assesses risk based on predictive analysis. |
| Government | Incident Aware | Police officers, case workers | Converts an iPhone into a vital crime prevention asset, presenting law enforcement officers with real-time access to maps and video-feeds of incident locations; information about victim status, escalation risk, and crime history; and improved ability to call for back-up and supporting services. |
| Insurance | Retention | Agents, advisors | Empowers agents with access to customers' profiles and history, including an analytics-driven retention risk score as well as smart alerts, reminders, and recommendations on next best steps and facilitation of key transactions like collection of e-signatures and premiums. |
| Retail | Sales Assist | Store associates | Enables associates to connect with customer profiles, make suggestions based on previous purchases and current selections, check inventory, locate items in-store, and ship out-of-store items. |
| Retail | Sales Assist | Store associates | Combines proximity-based technology with back-end inventory systems for transformed order fulfillment. |
| Telecom | Expert Tech | Field service technicians | Taps native iOS capabilities including FaceTime access to expertise, or location services for route optimization, delivering superior on-site service faster, more effective issue resolution, and driving productivity as well as customer satisfaction |
| Travel and Transportation | Passenger+ | Flight crews | Empowers flight crews to offer an unmatched level of personalized services to passengers in-flight – including special offers, re-booking, and baggage information. |
| Travel and Transportation | Plan Flight | CFOs, budget managers | Addresses the major expense of all airlines -- fuel -- permitting pilots to view flight schedules, flight plans, and crew manifests ahead of time, report issues in-flight to ground crews, and make more informed decisions about discretionary fuel. |
The Bottom Line: IBM-Apple Partnership Represents Both A New Class of Applications And A New Type Of Partnership In A World Of Digital Transformation

Constellation believes that mobile is more than just the device.  While smart phones and other devices provide a key enabler, design in digital transformation should take into account how these technologies address the business value and business model transformation required to deliver on break through innovation.  These devices provide the sense and respond, the interactivity, and the connectivity required for digital transformation.
Today's announcement shows how the IBM and Apple global partnership is helping the two companies co-innovate and co-create new solutions that play to each others strength.   IBM's big data and analytics expertise, mobile management capabilities, logistics prowess, integration knowledge paired with Apple's design prowess, device expertise, and enterprise market share penetration have created new digital business models.  The offerings from IBM and Apple are just the first wave of solutions that bring together new out of the box enterprise mobility solutions.  Customers seeking out of the box digital transformation solutions can expect more on the way.   What may be surprising to typical enterprise software veterans, IBM and Apple estimate that 80% of the functionality is already out of the box and that 20% customization will conform to internal cultural use cases, integration, and new design patterns.  In fact, buyers can expect to see real out of the box software.
The full analysis and research report can be found here on the Constellation Research website.
Your POV.
Ready for digital disruption by starting with mobile?  Add your comments to the blog or reach me via email: R (at) ConstellationR (dot) com or R (at) SoftwareInsider (dot) org.
Please let us know if you need help with your Digital Business transformation efforts. Here's how we can assist:
Developing your digital business strategy
Connecting with other pioneers
Sharing best practices
Vendor selection
Implementation partner selection
Providing contract negotiations and software licensing support
Demystifying software licensing
Resources
Reprints
Reprints can be purchased through Constellation Research, Inc. To request official reprints in PDF format, please contact Sales .
Disclosure
Although we work closely with many mega software vendors, we want you to trust us. For the full disclosure policy,stay tuned for the full client list on the Constellation Research website.
* Not responsible for any factual errors or omissions.  However, happy to correct any errors upon email receipt.
Copyright © 2001 -2014 R Wang and Insider Associates, LLC All rights reserved.
Contact the Sales team to purchase this report on a a la carte basis or join the Constellation Customer Experience