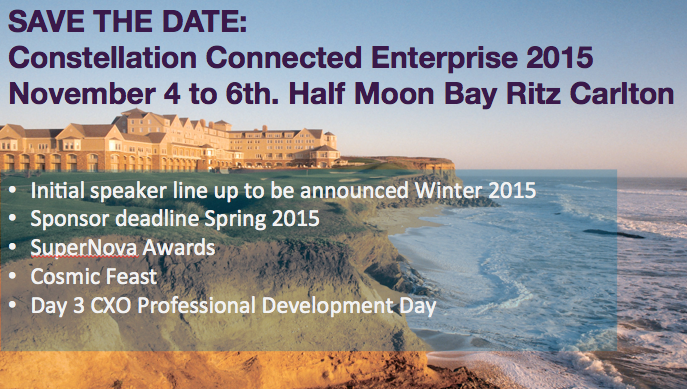 Event Report: The Storify #CCE2014 TweetStream On #DigitalTransformation #DigitalBiz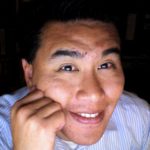 Constellation's Connected Enterprise Brings The World Of Digital Transformation To Life
At the 4th annual executive innovation summit, Constellation hosted over 200 early adopters, pioneers, and innovators in digital transformation at the Ritz Carlton Half Moon Bay.  Digital transformation and business topics include:
Consumerizaiton of IT
Data to Decisions
Digital Marketing Transformation
Future of Work
Matrix Commerce
Next Generation Customer Experience
Technology Optimization and Innovation
Figure 1. The Storify Tweet Stream from #CCE2014
Event Agenda Explored The Art Of The Possible In Digital Transformation
The full agenda included fire side chats with industry visionaries, executive exchanges, visionary panels, though provoking keynotes, short talks, and live demos know as live quarks.
Day 2
Thursday
10/30
Resources
Reprints
Reprints can be purchased through Constellation Research, Inc. To request official reprints in PDF format, please contact Sales .
Disclosure
Although we work closely with many mega software vendors, we want you to trust us. For the full disclosure policy,stay tuned for the full client list on the Constellation Research website.
* Not responsible for any factual errors or omissions.  However, happy to correct any errors upon email receipt.
Copyright © 2001 -2014 R Wang and Insider Associates, LLC All rights reserved.
Contact the Sales team to purchase this report on a a la carte basis or join the Constellation Customer Experience