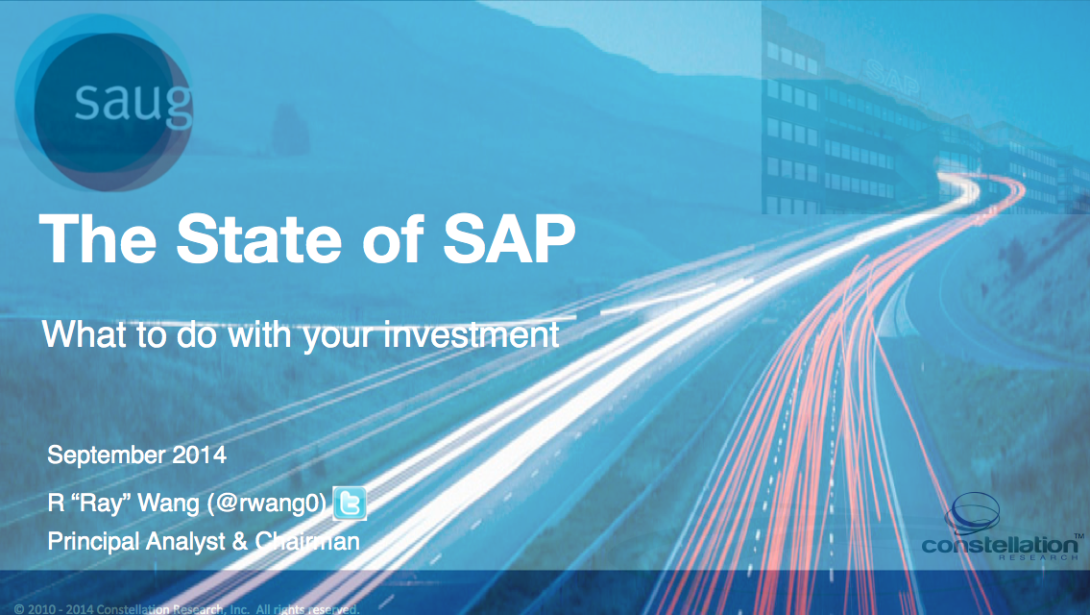 Event Report: SAP Australian User Group Summit Highlights Systematic Concerns About SAP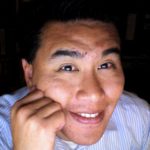 Australian Users Concerns About SAP Similar To Other Global Users
Over 500 Australian SAP users gathered between September 8th and 9th, 2014 at the Sydney Hilton for the annual user conference.  Users came from IT roles, marketing, HR, and finance.  In speaking to over 100 attendees, key concerns include:

Lack of clarity in future product road map.   Users wanted to know what was next after their ECC investment.  Most expressed frustration with integrating acquired products, dealing with disparate data models, and inconsistent country level support.  A large government customer stated "It's taking us much longer to integrate with SAP acquired products than necessary. You'd think they had done their homework during post merger integration".
Investment in industry specific functionality.  While SAP has restarted its focus on industries, most customers sought functionality requests made years ago.  As smaller customers, they felt ignored by SAP in getting their requests prioritized for development with no additional account spend.  A logistics company expressed frustration noting, "We were early customers in 2008.  The requests we made for industry extensions are common requests among our peer group. It's been six years and our salesrep ignores our requests and we feel SAP does not care to improve functionality"
Rash of key management and product development departures.  Attendees expressed concerns about CTO Vishal Sikka's departure and additional management team departures from Success Factors and other acquisitions.  One mining and natural resources customer stated, "We fear SAP is headed back to ABAP development and abandoning the innovations that Vishal pushed on the Germans"
Over emphasis on HANA without showing business value.  While Paul Young from SAP made a case on why one should use HANA to accelerate innovation, most users did not see the business value of HANA.  As a financial services customer pointed out, "SAP HANA licenses are not discounted, the cost structure is too high, the product still unstable, and we don't have enough trained resources to continue our pilot.  We will probably cancel out this from our contract for 2015"
Value for maintenance.  Several customers on MaxAttention and other support considered third party maintenance options including Rimini Street. They did not see the value of their maintenance dollar in the type of support they received for the premium they paid.  As one government client noted, "Our maintenance dollars have been squandered by SAP's acquisitions (see Figure 1).  Instead of investing in the core product, they went on an acquisitions and development binge.  All we wanted were improvements to the core product, not these wild goose chases in technologies we don't need"
Ability to return unused licenses.  Many clients who are in declining industries, seek ways to park or return licenses.  These customers have had no luck in reaching SAP to have these conversations.  One frustrated manufacturer noted, "The sales reps have ignored my calls, adding to the frustration.  He even told me that I'm ignored because because I'm not growing his account value".
Figure 1.  Customers Seek Understanding On Where Their Maintenance Dollars Have Been Invested

The Bottom Line: SAP Users Concerned With Their Overall Investment
The experiences faced by Australian users, represents similar concerns with SAP customers around the world.  While larger customers paying at over $4M in maintenance receive VIP attention by SAP, most customers express frustration with investment in the current product.  Meanwhile,  sales reps continue to use "why don't you move to SAP HANA" as the panacea for all ills, but customers no longer buy the line.  Even SAP's Chairman Hasso Plattner has expressed frustration at customers in a blog on "The benefits of the business suite on SAP HANA".  Overall, customers want to know if SAP has a direction.  Can they justify their maintenance value.  Will they keep their brand promise of building solid software that's not only mission critical today, but also moves to where customer's requirements are for the future?
Recommendations: Stabilize Your SAP Investment And Plan For The Future
While determining where to go in the future, Constellation recommends the following strategies in determining a go forward strategy with not only SAP, but also legacy ERP vendors on the journey to digital business and digital transformation. (see Figure 2).
Ask for an order doc and price list
Use third party maintenance as a lever
Battle indirect licensing
Understand your license usage
Never, ever, bundle your contracts
Focus on designing SOA Principles
Stabilize the core, invest in cloud
Remember you are the boss of the relationship
Figure 2.  Four Paths Of Modernizing Your Legacy Apps

Your POV
How do you feel about your SAP investment?  Is SAP meeting your needs or are you going elsewhere? Add your comments to the blog or reach me via email: R (at) ConstellationR (dot) com or R (at) SoftwareInsider (dot) com.
Please let us know if you need help with vendor selection or contract negotiation efforts.  Here's how we can assist:
Vendor selection
Implementation partner selection
Connecting with other pioneers
Sharing best practices
Designing a next gen apps strategy
Providing contract negotiations and software licensing support
Demystifying software licensing
Related Research
Reprints
Reprints can be purchased through Constellation Research, Inc. To request official reprints in PDF format, please contact Sales .
Disclosure
Although we work closely with many mega software vendors, we want you to trust us. For the full disclosure policy, stay tuned for the full client list on the Constellation Research website.
* Not responsible for any factual errors or omissions.  However, happy to correct any errors upon email receipt.
Copyright © 2001 – 2014 R Wang and Insider Associates, LLC All rights reserved.
Contact the Sales team to purchase this report on a a la carte basis or join the Constellation Customer Experience!