Event Report: AirWatch Connect Continues Market Momentum In Enterprise Mobility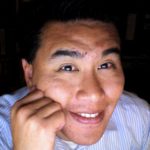 New Enhancements, Products, and Partnerships Delight Attendees
Over 1500 customers, partners, and influencers gathered September 8th to 11th, 2014 at the Atlanta Hyatt Regency for the latest US edition of AirWatch Connect.  Key announcements from the event include:

Launch of Chat for Secure Enterprise Messaging . Chat delivers a containerized and secure instant messaging application for iOS and Android.  The offering takes advantage of FIPS, a US Government computer security standard, compliant algorithms to ensure security. The product is available at the end of Q3 2014.

Point of view (POV): Consumer SMS applications often do not provide enough security for highly regulated customers.  In conversations with over 20 customers in industries such as financial services, healthcare, telecom, public sector, and pharma, every customer indicated a demand for secure messaging to replace aging platforms such as Blackberry Messenger (BBM).
Enhanced Capabilities for Comprehensive Mac Management.  The Mac Management offering includes application management, enhanced compliance policies, enhanced tasked automation, interoperability with Apple's Device Enrollment Program, and streamlined staging.  New profile configurations include global HTTP proxy, advanced Active Directory, and settings to prevent the exporting of private keys once the certificate is installed on the device.

(POV): The growing importance of Mac and OSX in the enterprise because of bring-your-own-device (BYOD) programs and growing acceptance of Apple in the enterprise requires consistent and cost-effective device management.  The AirWatch solution should be considered in short lists as Mac Management can be incorporated into a streamlined process to enforce and deploy consistent corporate policies and manage virtually all end user devices.
Availability of new Inbox for iOS and Android. AirWatch's Email Management suite gets an enhancement to Inbox.  The new functionality extends security to email, calendar, and contacts on iOS and Android.  The solution is planned for general availability late September 2014 on iOS and is available on Android.  A Windows version is slated for next year.

(POV): Conversations with clients indicate general excitement to extend selective S/MINE for iOS and Android.  The extra security for email delivery allows customers to manage on a per-message basis.  Improving granularity of cryptographic security services on S/MINE include features such as message integrity, privacy, authentication, data security, and non-repudiation of origin using digital signatures.
Interoperability with Mobile App Dev Platforms Via AppShield.  AirWatch announced the launch of AppShield which adds an extra layer of security and management capabilities to existing deployments without requiring additional development.  The offering builds on top of the AirWatch SDK and App Wrapping functionality.  In addition, nine charter mobile application management platform (MADP) providers agreed to inter operate with AirWatch AppShield.  Customers can also deploy Inbox as a managed application or within the dual persona Workspace containerized solution.

(POV): The announcement may appear to be inside baseball to customers at first.  However, the agreement by Adobe, Appcelerator, Kony, Microstrategy, Oracle, salesforce.com, Sencha, Telerik, and Xamarin to enable interoperability, allows AirWatch customers to wrap more than 100,000 existing applications.  The result - improved technology optimization of both current and legacy investments as organizations mobilize their applications landscape.  Customers with investments in the nine charter providers and AirWatch stand to gain efficiencies in end user computing.
Partnership with CapGemini for Enterprise Mobility Management.  AirWatch will provide a centralized console to access applications and content from any device.  Capgemini will provide mobile development, managed mobility, and mobile strategy. The Capgemini offerings are offered as part of the Capgemini Mobile Solutions portfolio, which includes as-a-Service packages

(POV): The partnership creates an opportunity for both Capgemini and AirWatch to provide industry optimized EMM offerings.  AirWatch gains access to Capgemini's client base while Capgemini adds a key digital technology to its offerings for CXO's.  Constellation expects deals to accelerate from the Capgemini side..
 Figure 1. The AirWatch Connect FlickrStream #AWConnect
The Bottom Line: Mobile Is More Than A Device And End User Computing Needs To Be Streamlined
As a key entry point to digital transformation, mobile is more than a device. It's about getting stuff done in motion and in between time.  It's about a new user experience. It's about a way to capture inputs and signals. It's about a communication platform.  However all these devices require investment, management, and support.  End user computing is driving this movement.  Keep in mind, mobile plays a key role in digital transformation when leaders:
Realize digital business disruption is a mindset and mobile first is a significant entry point
Understand that mobile is more than just a device
Begin at the business process and end at experiences to drive business value
Capture data that provides relevancy and right time context
Use mobile as an interface, interaction point, and data collection sensor
Include mobile ROI as part of a larger initiative around digital
Expect mobile to enable P2P networks
Your POV.
Ready for digital disruption by starting with mobile?  Do you have your bases covered on enterprise mobile management?  What are your reactions to the #AWConnect announcements? Add your comments to the blog or reach me via email: R (at) ConstellationR (dot) com or R (at) SoftwareInsider (dot) org.
Please let us know if you need help with your Digital Business transformation efforts. Here's how we can assist:
Developing your digital business strategy
Connecting with other pioneers
Sharing best practices
Vendor selection
Implementation partner selection
Providing contract negotiations and software licensing support
Demystifying software licensing
Resources
Reprints
Reprints can be purchased through Constellation Research, Inc. To request official reprints in PDF format, please contact Sales .
Disclosure
Although we work closely with many mega software vendors, we want you to trust us. For the full disclosure policy,stay tuned for the full client list on the Constellation Research website.
* Not responsible for any factual errors or omissions.  However, happy to correct any errors upon email receipt.
Copyright © 2001 -2014 R Wang and Insider Associates, LLC All rights reserved.
Contact the Sales team to purchase this report on a a la carte basis or join the Constellation Customer Experience