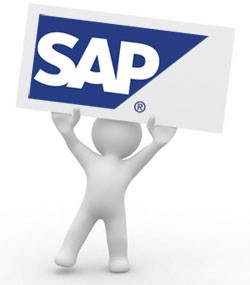 Quark Summary: Does SAP HANA Change Your Database Strategy for SAP Apps?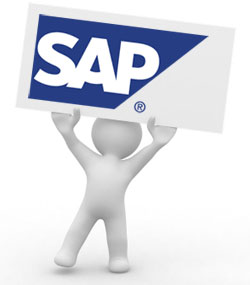 Forward And Commentary
SAP's made big claims about HANA and its capabilities today and into the future.  This Quark goes into the details and Constellation's point of view.
A. Executive Summary
Both HANA as an architecture and database alternative indicate SAP's future direction and next-generation approach. Consequently, numerous clients and SAP customers have inquired on whether or not they can replace their underlying Relational Database Management Systems (RDBMS) in their SAP Business Suite with HANA. Constellation believes SAP HANA is a critical technology that SAP customers should evaluate and understand as the roadmap reveals itself. This report primarily describes the role HANA will play for use with SAP Business Suite and in future SAP applications.
B. Research Findings
Since 2008, SAP has hinted at a real-time data platform approach to its middleware and application infrastructure based on the power of in-memory database (IMDB) technologies. IMDBs are a database management system that stores data directly onto the main memory of a computer. In an IMDB, the memory resident data has one minimum backup copy on disk, but the primary copy lives permanently in memory. Traditional on-disk databases cache data into main memory for access but the primary copy permanently lives in storage.
Thus, IMDBs have faster access times than disk-optimized systems that rely on cumbersome and slower input/output (I/O) calls. The result – the ability to provide real-time information in nanoseconds instead of milliseconds to the user or a downstream consumption feed. IMDBs play a key role as big data requires faster processing times and real-time streaming. More importantly, social, mobile, and machine-to-machine requirements require real-time and contextual right-time delivery of information.
The research shows four main themes:
In-Memory Computing Is at the Heart of SAP's HANA Roadmap and Architectural Vision
HANA Puts SAP in Conflict with Key DB Partners but Is the Right Strategy for Next Gen Apps and Independence
Currently HANA Is Not Available for Immediate RDBMS Replacement for SAP Business Suite
However, HANA Is Already Playing a Growing Role in Non- SAP Business Suite Scenarios
Recommendations: Explore HANA for Analytics, BW Replacement but Not Yet for Database Replacement
The HANA vision represents SAP's future platform. Constellation makes three recommendations in the report as SAP unfolds its mid-term and long-term strategy.
C. Report Links
The report is part of Constellation's Unlimited Quark library and the individual report is available for purchase.
Your POV
Will you replace your database with SAP?  What's the compelling business case and when would you do it?  Add your comments to the blog or send us a comment at R (at) SoftwareInsider (dot) org or R (at) ConstellationRG (dot) com
Please let us know if you need help with your enterprise apps strategy efforts.  Here's how we can assist:
Reviewing your Apps Strategy
Vendor selection
Implementation partner selection
Connecting with other pioneers
Sharing best practices
Designing a next gen apps strategy
Providing contract negotiations and software licensing support
Demystifying software licensing
Related Research:
Wang, R "Ray." "News Analysis: The Implications of Oracle's Taleo Acquisition." Software Insider. February 9th, 2012.
Wang, R "Ray." "News Analysis: SAP Buys SuccessFactors for $3.4B Signals SAP's Commitment To Cloud, HCM, and Social." Software Insider. December 3rd, 2011.
Wang, R "Ray." "Monday's Musings: Balancing The Six S's In Consumerization Of IT." Software Insider. December 3rd, 2011.
Wang, R "Ray." "Research Report: How The Five Pillars Of Consumer Tech Influence Enterprise Innovation." Software Insider. October 4, 2010.
Wang, R "Ray." "Research Report: The Upcoming Battle For The Largest Share Of The Technology Budget Part 1." Software Insider. July 27, 2010.
Reprints
Reprints can be purchased through Constellation Research, Inc. To request official reprints in PDF format, please contact Sales .
Disclosure
Although we work closely with many mega software vendors, we want you to trust us. For the full disclosure policy, stay tuned for the full client list on the Constellation Research website.
* Not responsible for any factual errors or omissions.  However, happy to correct any errors upon email receipt.
Copyright © 2001 – 2012 R Wang and Insider Associates, LLC All rights reserved.
Contact the Sales team to purchase this report on a a la carte basis or join the Constellation Customer Experience!