News Analysis: The Implications Of Oracle's Acquisition Of Taleo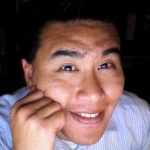 Catch my colleague Yvette Cameron's point of view here. She covers Future of Work for Constellation Research, Inc.
Oracle Plays Catch Up With Public Cloud Ambitions
On February 9th, Oracle announced its intention to acquire Dublin, CA based Taleo for $1.9B.  Taleo is a cloud based talent management software provider with 5000 customers and 1400 employees.   Key take aways to consider:
Moves by SAP and Oracle intend to compete with next generation cloud HCM companies. Taleo provides recruiting and on boarding, performance management and goal setting, compensation, succession, and learning and development.  This complete suite tied to reporting and analytics is designed to streamline human resource operations and employee career management across retail and hospitality, travel, healthcare, media and entertainment, financial services, technology, and energy and mining.  Marquee customers include Starbucks, Starwood, Hyatt, JP Morgan Chase, HP, Dell, Conde'Nast, United, American Airlines, Tesora, Blue Cross blue Shield, and Sutter Health.to customers.

Point of View (POV): Oracle sees advantages in acquiring a leading player in the talent management space .  For years, both Taleo and SuccessFactors ate into Oracle's existing customer base for talent management.  Consequently, other cloud based HCM and HR Tech vendors such as Ceridian, CornerStone OnDemand, FairSail, Kinexa, UltimateSoftware, and Workday continue to attract line of business customers looking for innovations not being delivered by their core HCM providers (i.e. Oracle, PeopleSoft, SAP).  More importantly, cloud computing if properly designed can improve the pace of innovation delivered to customers.
Oracle continues to buy its way into a public cloud. Oracle continues to react to buyer sentiment and preference for cloud based solutions with this second major acquisition in what they term the "public cloud" space.  Oracle purchased RightNow for $1.43B on October 24th to address its gaps in customer service solutions.  The Taleo purchase addresses a gap in Talent Management solutions that rival SAP plugged with its recent acquisition of Success Factors for $3.4B .

Point of View (POV): These defensive plays indicate a realization that Cloud delivery emerges as the predominant option for applications. Based on Oracle's current road map, one can expects Oracle to acquire its way into many other edge applications not listed on its Public Cloud road map (see Figure 1).  Some other applications could include social business solutions, expense management, learning solutions, pricing management, identity management, and mobile device management.   However,  Oracle's public cloud acquisition strategy so far lacks a key requirement - a choice for multi-tenant architected solutions.  While both RightNow and Taleo have some modules that are multi-tenant, in most instances, these applications have been delivered in single tenancy or in multi-instance. Multi-tenant solutions will provide clients with the most efficient upgrade path and lowest long-term cost structure.  The lack of a public strategy to address this issue remains a significant concern for customers and industry observers.
Figure 1. Oracle's Vision For A Public Cloud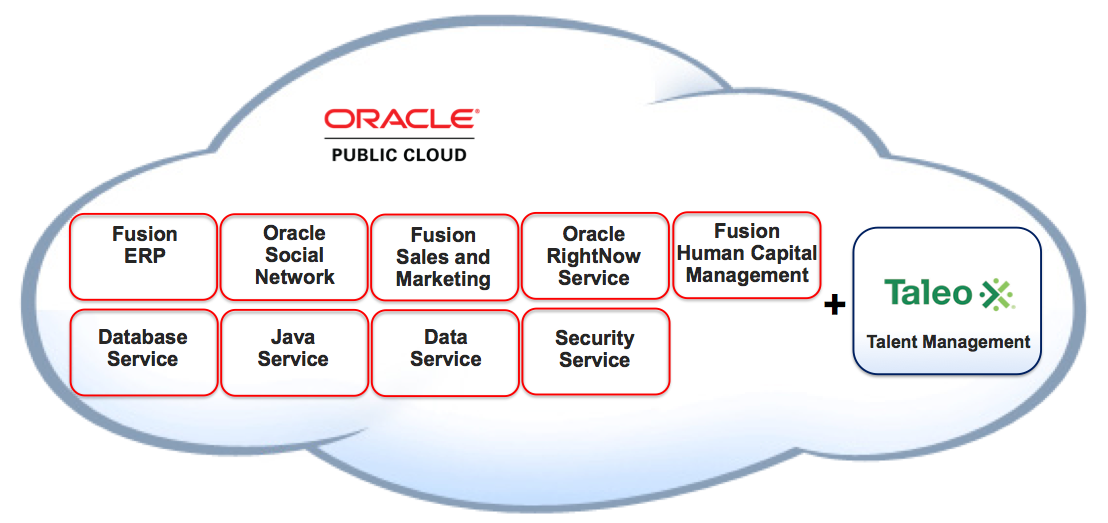 Source: Oracle Corporation
 
Seats matter most in a world of CoIT. Oracle hopes to gain massive cloud scale through Taleo's 74 million transactions per day and 240 million candidates on Taleo Talent Exchange.  The sheer number of users is massive.

POV: Unlike CRM or ERP, the play for HR is all about acquiring the biggest base of users - employees.  With consumerization of IT (CoIT) in full swing, the goal is to grab as many users upfront and then over time cross-sell them into other edge applications which converge between enterprise and consumer.  Why?  The new strategy among the enterprise apps vendors is land and expand. The largest active user bases will win the war of attrition.
The Bottom Line for Customers: Goodbye On-Premises, Hello Cloud World!

The large legacy transactional application vendors see the future and they realize they must play ball in the world of cloud, innovation, and engagement.  Customers can expect more acquisitions in edge applications as these large vendors determine what the right mix between on-premises solution, multi-instance solutions, and true multi-tenant applications.  While this war wages on, expect the cloud wars to extend out into other legacy areas that impact platform as a service (PaaS) and infrastructure as a service (IaaS) layers.  These categories include database, security, storage, identity, and application management.  Advice to customers and prospects:
For Taleo customers who have Oracle products. Stay calm.  Oracle has acquired another one of your favorite best of breed companies.  As with the past 50 acquisitions, Oracle has a plan and has successfully proven its integration strategy.  However, this time make sure you get all the concessions you need from Taleo before the close of the deal.  This means new licenses, product feature requests, and a reduced maintenance and support fee.  Make sure you do not bundle your contract this time.  You regretted it last time and you will again this time.
For Taleo customers who have SAP products. You have a choice now.  You can go to SAP or you can stay with Oracle.  Make sure you get all the concessions you need from Taleo before the close of the deal.  This means new licenses, product feature requests, and a reduced maintenance and support fee instead of Oracle's usually higher fee.
For prospects.  See how the market plays out.  Start by considering your enterprise apps strategy and determine who's on your consolidated list of vendors.  Build your plan against a consolidated core in ERP, CRM, etc.  Then figure out where Taleo fits in your surround with best of breed or augment with best of breed strategy.  If you buy, do it before Oracle closes the deal.
Related Resources
20120209 Bersin Associates - Josh Bersin "Oracle buys Taleo"
20120209 BusinessWeek - Aaron Ricadella "Oracle Buys Taleo for $1.9 Billion, Adds Human-Resource Tool"
20120209 IDG News Service - Chris Kanaracus "Oracle Buying Taleo for $1.9 Billion in Direct Hit at SAP"
Related Research
Reprints
Reprints can be purchased through Constellation Research, Inc. To request official reprints in PDF format, please contact sales (at) ConstellationRG (dot) com.
Disclosure
Although we work closely with many mega software vendors, we want you to trust us. For the full disclosure policy, stay tuned for the full client list on the Constellation Research website.
Copyright © 2001 - 2012 R Wang and Insider Associates, LLC All rights reserved.