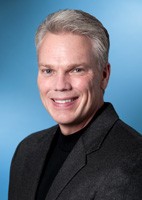 Executive Profiles: Disruptive Tech Leaders In Cloud Computing – Brad Smith, Intuit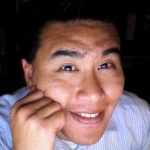 Welcome to an on-going series of interviews with the people behind the technologies in Cloud Computing.  The interviews  provide insightful points of view from a customer, industry, and vendor perspective.  A full list of interviewees can be found here.
Brad Smith, President and Chief Executive Officer of Intuit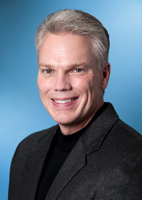 Biography
Brad Smith became Intuit's president and chief executive officer in January 2008, culminating a five-year rise through the company where he successfully led several of its major businesses. Intuit is a leading provider of business and financial management solutions for small and mid-sized businesses, financial institutions, consumers and accounting professionals, and is consistently ranked as one of the most-admired software companies and best places to work.
As the company marked its 25th anniversary in 2008, Smith celebrated the past while creating a strategic vision that recognizes important market shifts that will serve as growth catalysts for Intuit's future. Among the most significant trends is the accelerating shift to a "connected services" world, where people and businesses increasingly go online to manage their lives, and abandon the traditional paper-based, human-produced, brick-and-mortar bound services of the past. Intuit is uniquely positioned to take advantage of these trends and help drive the shift to a connected services economy.
In the midst of this change, Intuit's mission remains enduring: To be a premier innovative growth company that improves its customers' financial lives so profoundly that they can't imagine going back to the old way. The company's strategy builds on this sense of purpose and foundation of success, while capitalizing on the current market shifts to accelerate Intuit's business performance.
Before being named CEO, Smith was senior vice president and general manager of Intuit's Small Business Division. Appointed to this position in May 2006, Smith was responsible for the company's small business division which included the portfolio of QuickBooks, Quicken and Payroll products, serving 7 million small businesses. Before moving to the small business division, he led the company's Consumer Tax Group in San Diego from March 2004 through May 2005. The group produces TurboTax, the nation's leading consumer tax preparation software.
Smith joined the company in February 2003 as the vice president and general manager of Intuit's Accountant Central and Developer Network in Plano, Texas. Previously, he was senior vice president of marketing and business development at ADP. Smith also held various sales, marketing and general management positions with Pepsi, Seven-Up and Advo, Inc.
Smith earned his master's degree in management from Aquinas College in Michigan and a bachelor's degree in business administration from Marshall University in West Virginia.
The Interview
1. Tell me in 2 minutes or less why Cloud Computing is changing the world for your customers
Brad Smith (BS):
Ray this plays in our favor. We see the old paper-based, human produced bricks and mortar economy quickly shifting to connected services. As you get more devices in people's hand and the digital generation coming of age growing up with PlayStations, iPods, and iPads, the shift is inevitable. People are going online to manage their lives. Here are some interesting anecdotes:
Historically our challenge with small businesses was getting them out of a shoe box. Now you have more and more of small businesses starting up. They see opportunities to save time and money. We have one million customers on SaaS solutions in small business. Customers gain a tremendous win. They get better value in terms of the ability to discover additional products and services, and they get anytime access online or with a mobile device. Overall, they gain a higher lifetime value for their customers.
Take the tax business, 75% of the filings are online. The fastest growing product for us is Intuit Online Payroll. Everything is happening in the mobile phone. Our customers preference is that they want data in the cloud, and they want to have proof that it's secure. They want to, and can get access to multiple devices, anytime and anywhere. This is transforming our customers and their lives.
2. What makes cloud computing disruptive?
(BS): This is where I'll give you 3 anchor points:
1. From a social perspective cloud allows a massive base of users and employees to get involved to create the value. I'll talk about Brainstorm.  Two of our newer employees, Tad and Vlad, identified that we had a problem. Employees had lots of great ideas but they didn't necessarily go anywhere because people didn't know about them. So they invented a tool called Brainstorm. It's a tool for employees to log ideas, comment on ideas, find ideas to work on, and mobilize teams to implement. We now can answer each other's questions. Brainstorm allows us to collaborate in 60 cities. This used to happen only in a conference room. Since its launch, employee contribution has fueled more than 5,500 ideas which have materialized into nearly 250 new products or features that have been launched in the commercial market.
2. From a mobility point of view, here's what's opening up our eyes. Six billion people in the world and two billion have access on the PC but guess what? Five billion are walking around with a phone. This is crossing the digital divide. We've got a whole new set of services for people who didn't have access. For years we've had a vision since Scott bought TurboTax – the 10 minute tax return. Now, 60% of Americans can use their iPhone, take a picture of their W-2, and in the 1040 EZ we can pull the info off the picture and pull it into the return. This is SnapTax. Isn't that amazing? Mobile also allows us to use sensory capability and GPS for helping someone find the right deal. Take a picture of a receipt and it's loaded in QuickBooks. We now redefine how data is entered for the customer.
3. From a global view, it's so much easier to take a service to multiple countries and localize the offering to meet a customer's needs. Cloud enables both social contribution and user contribution. Cloud makes it easier for us to provide services a customer wants. Mobile, tablet, and iPad can easily access the data in the cloud.
Cloud is changing business models, reaching a broader array of customers and enabling them to participate in the process.
3. What is the next big thing in Cloud Computing?
(BS): Ray, cloud computing is about putting the power of data at the center. Two key components drive the next big thing – privacy and security of that data. You have to trust and earn the trust of the customer to do things that benefit them. Companies like LinkedIn and Facebook are trying to learn how and what the right way to use this kind of information. The first point is ensuring the stewardship of the data.
The second point is how do you use this data to create more customer value? One example is what we've done for the QuickBooks franchise- in particular; QuickBooks Online trends for small businesses. A four person florist in Boston can now compare their cost of goods and see whether or not they have a better or worse performance with a similar business in another city. It can be lonely as a small business owner without having someone to talk to. One powerful way to improve customer value is to take the data, aggregate it, and anonymize it. One of the big things we're focusing on right now is, can we get to a unique and common identity so that we can find all this information for you and we can know who you are and all the different pieces of your life and treat it with the right privacy.
4. What are you doing that's disruptive for Cloud Computing?

(BS): First and foremost cloud is helping us change how we serve our customers and how we create value. Imagine completing a tax return with minimal data entry. Think of a product like the one we have India called Fasal, where 70% of Indian small businesses are farmers. We took the text capability on the phone and help farmer's to see what wholesalers are paying at farmer's markets. Armed with that data, they can figure out which farmer's market to go to sell produce and gain a 20% yield.
We are creating platforms for innovation. Just before I took this call, Scott Cook, our CTO Tayloe Stansbury, and a few entrepreneurs, were talking about how we extend our Intuit Partner Platform so we can maximize the value for our customers. Our goal is to bring it together to do what customers want. This includes features such as single sign on, common billing, and seamless integration. Delivering this type of capability in a platform is highly disruptive. Why platforms? It's the top developer want – access to millions of customers.
5. Where do you see technology convergence with Cloud?
(BS): We're starting to see, lots of debates. Is it private cloud, public cloud? Often we talk about this, but it really isn't an "or." In fact, we see it as an "and." Corporate clouds will converge. For example, we have a strategic alliance with Microsoft. We're taking the Windows Azure platform for the SMB for cloud apps and combining their assets with ours to create 750,000 development firms to go after a common set of problems. Our two companies have agreed to partner even though we compete. But now we can go after common opportunities.
In another case, we have a partnership with Salesforce.com. Marc and the team have built further up-market. However, as we started to see more overlap, we took a look at how best to serve these customers. QuickBooks is where I spend my time. Salesforce agreed to port over to the Intuit Partner Platform. The end result is an easier way for users to manage Salesforce customer information alongside their QuickBooks data.
We also see convergence of the mobile device and the physical wallet. NFC and the ability to exchange information with mobile phones for P2P payments. This is all happening before our eyes. We have an interesting angle as we move from the leather wallet to the mobile wallet. Smart wallet is at the heart of transactions. Do they have money? Can we track limits? Is there a saving opportunity with a different brand?
What's funny is we are headed down a path we couldn't get to if the cloud hadn't come. In the early days of Quicken, Scott was trying to avoid entering data twice. You keyed it into software. We tried to key things in Quicken and then synced to your bank account. Then we said wow, what about the shift from never entering data twice to never entering data at all? Mint.com changed things for us-- they had a never enter data model. Now the shift is from do it yourself, to do it for me. Can you imagine technology doing it for us? We are headed down this path and things like artificial intelligence are much more real now.
6. If you weren't focused on Cloud Computing what other disruptive technology would you have pursued?
(BS): Two thoughts immediately come to mind. First, I have a tremendous passion for education. Take the success of Kahn Academy and the TED conference, which is transforming our educational system. Emerging economies are become developing economies and it tracks with how well their education systems are performing. This is ripe for opportunity.
The second one is around energy. I don't think it's as simple as green or clean. It's a fundamental issue facing the globe. We can get there with education.
7. What's your favorite science fiction gadget of all time?
(BS): My all time favorite is the StarTrek Transporter. I wish I could get to West Virginia and see a Marshall University football game and then have it bring me back to the Bay Area.  I need a beam me up app.  The newer one is funky.  Imagine if you had a midlife surrogate to pick the body you want, the look you want, and be in perfect shape and have your surrogate do what you wanted. Beats the p90X.  Right now the surrogate is my favorite!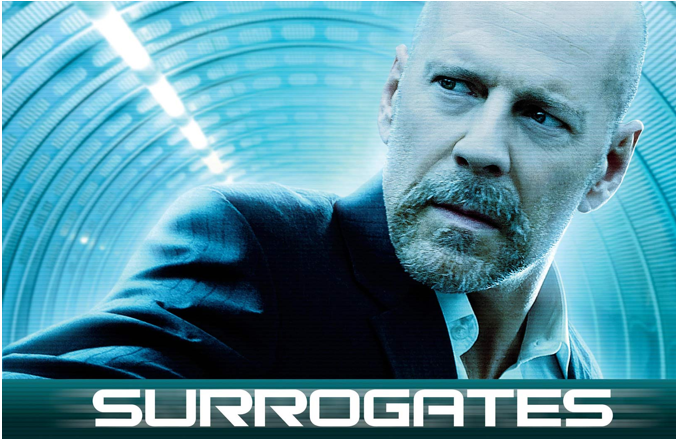 Your POV
What do you think? Got a question for Brad?  Add your comments to the blog or reach me via email: R (at) ConstellationRG (dot) com or R (at) SoftwareInsider (dot) com.
The Tech Vendor series is closed.  To be considered for the Business and Tech Innovators series, please reach out to Elaine (at) ConstellationRG (dot) com.
Reprints
Reprints can be purchased through Constellation Research, Inc. To request official reprints in PDF format, please contact sales (at) ConstellationRG (dot) com.
Disclosure
Although we work closely with many mega software vendors, we want you to trust us. For the full disclosure policy, see the full client list on the Constellation Research website.
Copyright © 2011 R Wang and Insider Associates, LLC All rights reserved.