News Analysis: Tidemark Gains $24M in Series C Funding, Redpoint Ventures Leads Round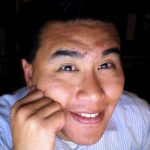 Big Data, Cloud Based Performance Apps, Drive Interest In Additional Investment

Redwood City, California based Tidemark announced that it raised $24 M in Series C funding from Redpoint Ventures, Greylock Partners, Andreessen Horowitz, and Dave Duffield.  Key points include:
Redpoint Ventures leads the round and Geoff Yang joins the board. To date Tidemark has raised $35M with $6.3M in its Series A and approximately $5M in its Series B.  Tidemark will add Geoff Yang, a founding partner of Redpoint Ventures to the company's board of directors.

Point of View (POV): Redpoint Ventures has had a great history with investments in enterprise software and cloud computing.  Success stories include Concur, Documentum, Fanfare, FileNet, Heroku, Metreo, Polycom, Responsys, Sybase, and Zimbra.  More importantly, current board of director Phil Wilmington, the former CEO of OutlookSoft and co-CEO of PeopleSoft, has been named Executive Chairman of the company.
Funding will enable Tidemark to expand both sales efforts and expand initial EPM use cases. Today Tidemark offers a suite of EPM applications that include metrics management; strategic, financial, and operational planning, budgeting, and forecasting; and profitability modeling.  With additional funding, Tidemark plans to build out its enterprise sales force and target the growing market for business intelligence systems that address both big data and real-time data driven decision management.

Point of View (POV): Tidemark's solution provides forward looking analysis and real-time performance management.  While the first set of use cases address the cloud based enterprise performance management market, the core software provides a key foundation in bringing applications away from transactional systems and into a new world of engagement and experience systems.  Key features include parallelized in memory analytics, native cloud data integration, native HTML 5 interface, mobile first UI, and real-time collaboration.
The Bottom Line For Customers: Tidemark Brings Real-Time Data Driven Decisions To The Cloud

The rise of big data, aging BI systems, and the need for cloud based approaches lead many organizations to rethink their business intelligence (BI) and business analytics strategies.  As BI continues to evolve from fragmented and historical reporting to pervasive, predictive, and real-time decision support, an organization's success increasingly depends on the support for an expanding information matrix.  Tidemark represents the next class of solutions that can address the big data challenge in the cloud, while delivering real-time and actionalbe solutions that are easy for line of business users to consume in a social, mobile, and collaborative fashion.  Consequently, organizations such as Acosta and US Sugar are already moving in this direction.
The Bottom Line For Technology Vendors: Expect Investors To Increase Funding For Enterprise Class Solutions

The buzz and rage over the past three years has focused on consumer plays in the valley.  However, activity in the past six months suggest that investors are making the shift to enterprise focused start-ups.  Why? With 1 out of every 1000 consumer plays making a successful exit, the pivot to enterprise appears to be a safer and less crowded bet.  Investors and enterprise class technology companies can expect 2012 to be an exciting year of mergers, acquisitions, investments, and IPO's.
Your POV.
Are you ready for next gen analytical apps? If you are an existing EPM user, what will make you make the switch? Are your current applications cutting it?  Got a question?  Add your comments to the blog or reach me via email: R (at) ConstellationRG (dot) com or R (at) SoftwareInsider (dot) com.
Related Research:
Reprints
Reprints can be purchased through Constellation Research, Inc. To request official reprints in PDF format, please contact sales (at) ConstellationRG (dot) com.
Disclosure
Although we work closely with many mega software vendors, we want you to trust us. For the full disclosure policy, see the full client list on the Constellation Research website.
Copyright © 2012 R Wang and Insider Associates, LLC All rights reserved.