Press Release: Oracle User Advocate Debra Lilley Joins Constellation Research's Board of Advisors
Belfast, Northern Ireland, UK - February 7, 2011
8:30 AM (GMT 0:00) Greenwich Time
Constellation Research Inc, a next generation research analyst firm helping clients navigate emerging and disruptive technologies, announced today the addition of end user advocate Debra Lilley to the Board of Advisors.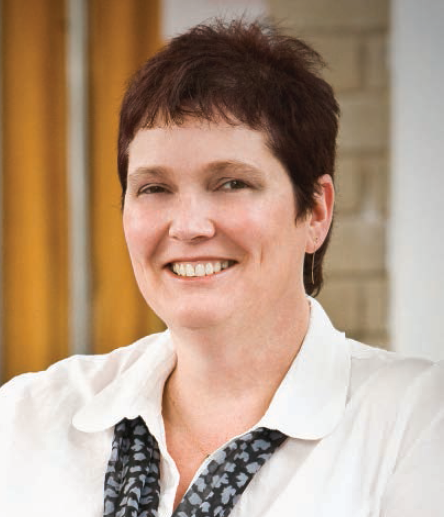 Constellation Research's Board of Advisors play a key role in shaping the research agenda and providing advice and guidance to its members.  Board members bring significant industry experience, represent the leaders in their field, and serve in 6 to 12 month terms.  These esteemed individuals:
Guide research direction
Advise on business strategy
Maintain an outside-in perspective
Deliver mentorship from seasoned professionals
Garner input from clients and prospects
Grow the constellation of experts
Identify new talent
Maintain and exude the Constellation values in public
Board members do not have a commercial relationship with Constellation nor are they represented by Constellation.  Board members do not have fiduciary responsibility.
Debra's responsibilities as an advisory board member will focus on shaping Constellation's research agenda, guiding analysts to take the end user's point of view, and contributing her thinking to the research and the resulting analysis.   Lilley currently serves as a Director and Deputy Chair of the UK Oracle User Group (UKOUG), an independent organisation with over 15,000 members serving the Oracle Community.  Debra's been a leader in the Oracle user group community and was the winner of Oracle Magazine 2008 User Group Evangelist of the Year award.  She is also the leader of the Product Development Committee for the International Oracle Users Group Community (IOUC), which influences product development at Oracle, with a particular focus on Fusion, the next generation of Oracle enterprise applications.
She is an Oracle ACE Director (Applications). also an Oracle Certified Professional (Applications); and Oracle Certified Master (IT Professional).
Debra Has spoken at over 100 events around the world on Oracle Strategy, Applications and Technology and is recognised as the leading expert on Fusion Applications not employed by Oracle.  At Fujitsu, Debra is the Oracle Alliance Director where she is responsible for their relationship with Oracle and their Oracle Fusion Champion. She ensures that both Fujitsu and their customers are well briefed on current and future Oracle strategy. Her considerable experience, technical knowledge and influence enables customers to get the most out of Oracle technology, and take full advantage of new products and innovations.
"I have known Ray for a number of years and he has given me invaluable insight and advice not only for this industry where I work but for me as an individual in my career. He has been my mentor as a thought leader and this invitation is a phenomenal honour. I hope that in my small way I can contribute to the conversation", said Debra Lilley
"Our primary focus is writing research and delivering advisory to the end user.  From that vantage point,  we build a research based platform to serve the media and even the sell-side.  Debra's strong user advocacy, creative approach to problem solving, and passion for the buyer will help shape our research agenda and advisory for years to come", noted  R "Ray" Wang, Principal Analyst and CEO.
Please join us in welcoming, Debra Lilley to the Constellation Research family!
COORDINATES
Twitter: @debralilley
Blog: http://debrasoracle.blogspot.com
Website: http://www.fujitsu.com/uk/services/application-services/enterprise-applications/debra-lilley.html
Geo: Belfast, N. Ireland, UK
About Constellation Research, Inc.
Constellation Research is a leading research analyst and advisory firm guiding organizations and their leaders through the hype and buzz of the latest disruptive technologies.  Constellation takes a holistic approach touching board members, marketing, technology, operations, human resource, and finance executives.
The firm's analysts deliver pragmatic, creative, and disruptive research focused on business value, profitability, and market differentiation.   Research analysts bring real world experience, independence, and objectivity to our clients.  Most analysts bring over 2 decades of hands-on experience in working with senior leaders in enterprise organizations.
Constellation serves the needs of buyers and end users who seek insight, guidance, and advice in dealing with a dizzying array of disruptive business models and technologies.  The firm provide the bridge between legacy optimization and future innovation.  Constellation also advises sellers from both the buyer's point of view and how to deliver value to their customers.
Constellation builds partnerships with its clients.  The client and their organization's success is Constellation's only mission.
Press Contacts:
Contact the Media and Influencers relations team at [email protected] for interviews with analysts.
Sales Contacts:
For more information on how to engage with Constellation Research, Inc. contact:
David Stanley, Vice President of Business Development and Sales
• Email: [email protected]
• Office: 719.357.7826
• Twitter: @kiwigate
Kieran Barr, Senior Director of Business Development and Sales
• Email: [email protected]
• Office: 206.409.5009
• Twitter: @kierobar