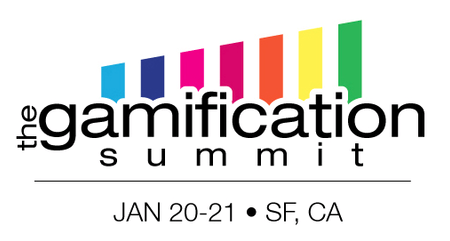 Trends: 5 Engagement Factors For Gamification And The Enterprise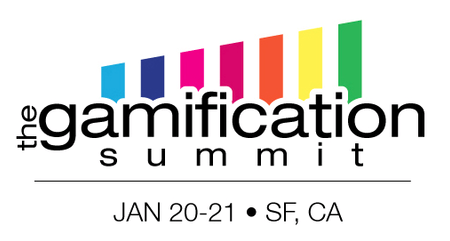 Gamification Will Drive Future Enterprise Software User Experiences

The Gamification Summit kicks off in San Francisco today.  Gamification represents another consumer tech innovation entering the enterprise.  Game-like mechanisms can improve engagement and participation in the enterprise for all stakeholders (i.e. employees, customers, partners, and suppliers).  A few key areas with immediate potential for enterprises considering gamification include:
Training
Collaboration and knowledge sharing
Customer loyalty programs
Ad network optimization
Virtual goods and currencies.
The Bottom Line:  Enterprises Considering Gamification Should Focus on 5 Key Elements of Engagement
Successful gamification requires the users to be engaged.  Enterprises should design their gamification platforms to address (see Figure 1):
Figure 1. 5 Elements For Engagement In Enterprise Gamifcation

Intrigue. Content and story line often represent the consumer tech side.  The enterprise needs to develop relevant content to keep users engage.  Content could include help topics, related information, user generated comments, etc.
Reward. Both non-monetary and monetary incentives can be deployed.  Rewards should match level of difficulty so users gain a sense of accomplishment.  Non-monetary rewards could include exclusive information, access, or recognition.
Status. Leaderboards codify status in gamification.  Leader boards reward status and provide a recognition mechanism as well as a way to tier users.  A robust analytics platform must align with the objectives of gamification and support reward systems.
Community. Social is a key part of gamification.  Users want to connect, share, and reach out to other "players".  Expect integration back to mobile and social platforms.
Challenge. Users must earn a sense of accomplishment to remain engaged.  Gamification in the enterprise should tie back to the achievement of levels with increasing difficulty.  Challenges will tie back to reward and intrigue over time.
Your POV.
Can you think of other elements that enterprises should consider for engagement?  What works in the consumer tech that's missing in enterprise?  Add your comments to the blog or send us a comment at r (at) softwareinsider (dot) org or info (at) ConstellationRG (dot) com.
Reprints
Reprints can be purchased through Constellation Research, Inc. To request official reprints in PDF format, please contact [email protected]
Disclosure
Although we work closely with many mega software vendors, we want you to trust us. For the full disclosure policy, stay tuned for the full client list on the Constellation Research website.
Copyright © 2011 R Wang and Insider Associates, LLC All rights reserved.