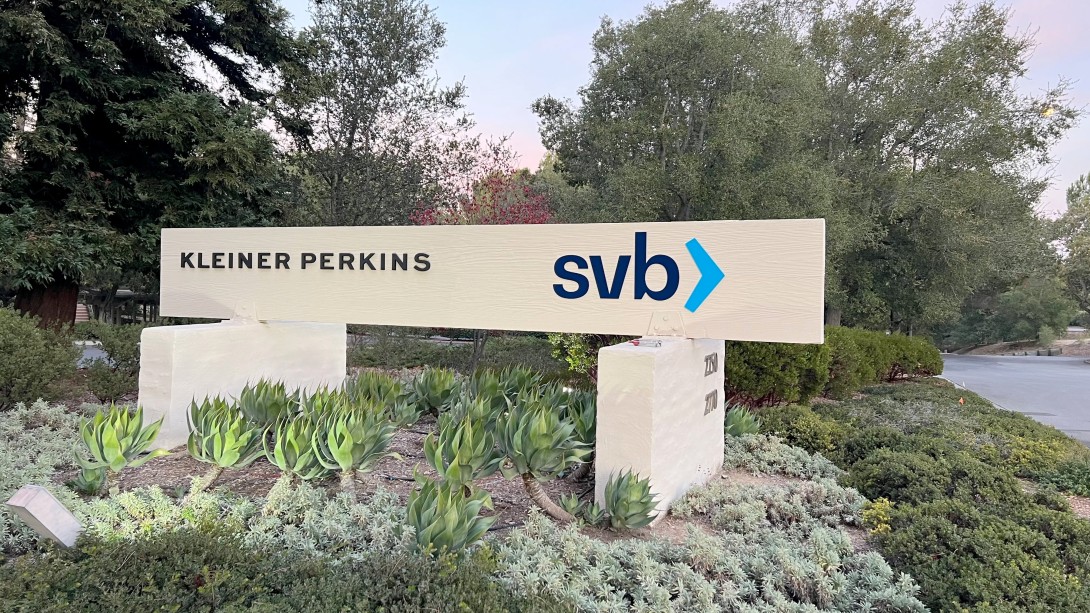 News Analysis: The Run On Silicon Valley Bank
Will there be a run on Silicon Valley Bank?
The run on Silicon Valley Bank is real. VCs have told founders to take their cash out.  This could be more than a one day thing. SVB was forced to sell the assets to cover deposit withdrawals. The latest memo from Peter Thiel at Founders Fund has set off a chain reaction among other VC's who have also warned their startups to do the same. Gary Tan also sent of a note to all the Y Combinator portfolio today. Many VC's have sent or will send warning letters to their portfolio companies.
MyPOV: bummer for @sxsw startups #sxsw

what really happened with @SVB_Financial catch the @BBCWorld interview with @BBCJoao pic.twitter.com/L3SMXkqFjm

— R "Ray" Wang 王瑞光 R.NFT #1A #Sxsw (@rwang0) March 11, 2023
By Friday, March 10th, the markets will be able to asses how much damage has been done. Several startups have mentioned issues with logging in to their accounts, even with the correct login and password. Account access appears to be frozen. Many companies tried to get to the branches before 3pm pacifc on Thursday March 9th and were unable to move their money out.
Poor Forecasts On Interest Rates And An IPO Drought Led To This Scenario
These banks are the casualties of the hike in interest rates and a poor IPO market. 2022 was the worst record for IPOs, with a total of 151. For context, 2021 saw 1035 IPO's.  Basically SVB bet on the fact that interest rates would be coming down. They bet wrong. At SVB, unrealized losses had been piling up throughout last year and were visible to anyone reading its financial reports.
More troubling, in February, the FDIC reported that U.S. banks faced over $620 billion in unrealized losses on available-for-sale and held-to-maturity securities. Just one year ago, that number was $8 billion.
The Bottom Line: Trust In Institutions Continue To Fall
Interest rates are the root cause of the problem. The Federal Reserve appears to be the culprit with its ideological interest rate tightening. Many folks expect the run on the bank to continue and potential acquirers could include JP Morgan Chase.
Industry observers worry that this could be the beginning of a bank bankruptcy scenario starting with Silicon Valley Bank and moving onto other banks facing unrealized losses on available-for-sale and held-to-maturity securities. The IPO drought has left many banks without the means to cover losses.
Could this be the next banking crisis?
Your POV
Will you pull your money out of SVB?  Do you worry your startup may be caught in this crisis of confidence? Will unrealized losses on available-for-sale and held-to-maturity securities be the catalyst for the next financial crisis?
Add your comments to the blog or reach me via email: R (at) ConstellationR (dot) com or R (at) SoftwareInsider (dot) org. Please let us know if you need help with your strategy efforts. Here's how we can assist:
Developing your metaverse and digital business strategy
Connecting with other pioneers
Sharing best practices
Vendor selection
Implementation partner selection
Providing contract negotiations and software licensing support
Demystifying software licensing
Reprints can be purchased through Constellation Research, Inc. To request official reprints in PDF format, please contact Sales.
Disclosures
Although we work closely with many mega software vendors, we want you to trust us. For the full disclosure policy,stay tuned for the full client list on the Constellation Research website. * Not responsible for any factual errors or omissions.  However, happy to correct any errors upon email receipt.
Constellation Research recommends that readers consult a stock professional for their investment guidance. Investors should understand the potential conflicts of interest analysts might face. Constellation does not underwrite or own the securities of the companies the analysts cover. Analysts themselves sometimes own stocks in the companies they cover—either directly or indirectly, such as through employee stock-purchase pools in which they and their colleagues participate. As a general matter, investors should not rely solely on an analyst's recommendation when deciding whether to buy, hold, or sell a stock. Instead, they should also do their own research—such as reading the prospectus for new companies or for public companies, the quarterly and annual reports filed with the SEC—to confirm whether a particular investment is appropriate for them in light of their individual financial circumstances.
Copyright © 2001 – 2023 R Wang and Insider Associates, LLC All rights reserved.
Contact the Sales team to purchase this report on a a la carte basis or join the Constellation Executive Network