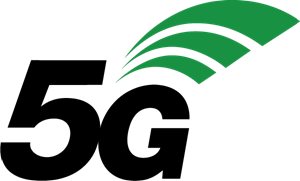 Tuesday's Tip: Six Enterprise Class 5G Use Cases
Widespread Rollout of 5G Will Advance Transformation Projects
With 5G roll outs around the world and the consistent marketing over the past five years, the general public has a good understanding of the consumer use cases for 5G such as greater speeds, faster streaming services, more realistic games, and connected vehicles.  Inside the enterprise, business and technology leaders have also been deploying 5G as part of their high priority business transformation and digitization initiatives.
Enterprise Class Use Cases Often Build On 5G Capabilities AND Other Exponential Technologies
Key capabilities of 5G include speeds as fast as 10GB per second, the ability to handle multiple input and output streams via multiplexing, and the ability to deliver connectivity in tight places via beam forming.  In fact, a host of technology implications have enabled a pervasive and ambient coverage for defined venues as well as full mobility. For example:
Multiple Input Multiple Out (MIMO) - delivers higher throughput, wider coverage, and greater capacity.
mm Wave - delivers higher data rates but in shorter distances.
Centralized or cloud radio access network (CRAN) -

ensures reliability in low-latency network scenarios.

Network functions virtualization (NFV) - enables the use of software based routers, load balancers and firewalls.
Software defined wireless networks (SDWN) - separate the control and data planes.
The results of these innovations enable faster data rates, low latency, wider coverage, greater reliability, higher scalability, and maximum security.
Conversations with over 225 technology and business executives leading transformation efforts over the past 12 months have revealed numerous use key use cases.  This report highlights six common approaches such as:
Real-time smart factories. improved connectivity enables better data collection to improve operations, more automation to improve efficiency, and broader sensors to improve safety.
Remote patient care.  Lower latency and greater speeds enable care givers to improve access to patient care.  From tele medicine to remote surgery, healthcare institutions have experimented with new techniques to provide life saving services in under served populations.
Smart venues. From stadiums to churches, factory floors to job sites, 5G hastens automation, experiences, and machine learning.  Inside factories, companies can collect greater amounts of data and apply sensors to create feedback loops, improve manufacturing processes.  Using IOT, computer vision, and GPS signals, smart mining operations can operate self-driving excavation and transport 24/7. Early adopters have achieved higher quality, faster throughput, and fewer safety incidents.
Efficient remote field service. Through the use of augmented reality, IOT, and 5G, technicians can quickly reach the downed machine, reach a remote service expert for help, and view detailed history of previous interactions.  Sensors in devices can provide cloud based remote monitoring.
Improved network security.  Security is improved via mutual authentication capabilities and enhanced subscriber identity protection.  As networks are upgraded, security levels are improved with preventative measures to reduce known threats.
Video surveillance. From drones to sensors, 5G deployments capture videos and activate sensors anywhere and anytime.  Drones can inspect pipelines for leaks and security breaches.  Computer vision applied to store fronts can reduce theft and shrinkage. 
The Bottom Line: 5G is a Foundational Capability Essential for Transformation
From faster speeds to improved security, multiplexing capabilities to immersive experiences, the heart of transformation projects in the enterprise often rely on a secure and scalable 5G network.  In fact, 5G enables digital transformation projects to seamlessly apply data strategies, cloud deployments, and artificial intelligence (AI).  As organizations continue with their compressed  and accelerated transformation projects, business and technology leaders must ensure they have a communications infrastructure such as 5G that will support their digital needs.
Your POV
Have you begun your 5G project? Do you need assistance with building digital transformation use cases that include 5G?
Add your comments to the blog or reach me via email: R (at) ConstellationR (dot) com or R (at) SoftwareInsider (dot) org. Please let us know if you need help with your AI and Digital Business transformation efforts. Here's how we can assist:
Developing your digital business strategy
Connecting with other pioneers
Sharing best practices
Vendor selection
Implementation partner selection
Providing contract negotiations and software licensing support
Demystifying software licensing
Reprints can be purchased through Constellation Research, Inc. To request official reprints in PDF format, please contact Sales.
Disclosures
Although we work closely with many mega software vendors, we want you to trust us. For the full disclosure policy,stay tuned for the full client list on the Constellation Research website. * Not responsible for any factual errors or omissions.  However, happy to correct any errors upon email receipt.
Constellation Research recommends that readers consult a stock professional for their investment guidance. Investors should understand the potential conflicts of interest analysts might face. Constellation does not underwrite or own the securities of the companies the analysts cover. Analysts themselves sometimes own stocks in the companies they cover—either directly or indirectly, such as through employee stock-purchase pools in which they and their colleagues participate. As a general matter, investors should not rely solely on an analyst's recommendation when deciding whether to buy, hold, or sell a stock. Instead, they should also do their own research—such as reading the prospectus for new companies or for public companies, the quarterly and annual reports filed with the SEC—to confirm whether a particular investment is appropriate for them in light of their individual financial circumstances.
Copyright © 2001 – 2021 R Wang and Insider Associates, LLC All rights reserved.
Contact the Sales team to purchase this report on a a la carte basis or join the Constellation Executive Network