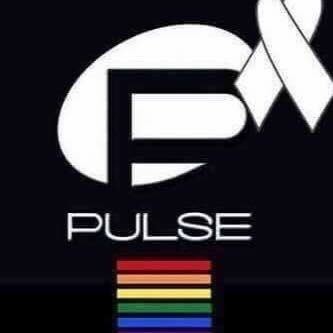 Personal Log: Pulse Shootings And The State Of America

State of America Is Not Well

We have a very sad and tragic situation in Orlando.  I've actually been at Pulse a few times. It's a great night club in Orlando.  Folks go to the place for a good time, straight or gay.
We all know it will be easy to jump into the politics and get carried away.  As you all know from some of Constellation's futurist model predictions on politics, economy, society, technology, enviroment, and legislative (PESTEL), we are living in some crazy times and the underlying cause is much greater than any of us.  Our insecurities and discontent stem from a lack of hope and a whittling of everyone's perceived control over their lives.  We could argue this on so many fronts:
Islamic terrorism
Homophobia
Domestic gun violence
Hollywood's influence
Mental health coverage
Lack of jobs
Isolationism of 2nd generation Muslims
Hate speech
Christian right
Video game violence
Can We Take A Deep Breath And Gain Some Perspective?
There are too many places to go here.  The arguments are intensely emotional and divisive.  As humans, we all carry a lot of beliefs on all these issues based on our isolated past experiences.  Collectively the story would be objective if we could understand all sides and logically address the issues at hand.  However, it's an election year and the media and politicians have every incentive to jack up the emotions and hype (i.e. to sell papers and garner votes).
The question we should be asking everyone is, "Are you okay? Is everyone alright?"
Bottom Line. Avoid The Politics And Hype And Focus On The Root Causes
Over fifty innocent people were killed and more than fifty injured.  We don't have all the facts yet but the media and politicians will be amping our emotions so just be prepared for this and understand what the story is doing to you.  Moreover, take a step and empathize on what it may mean for others.  Let's avoid the politics and put the victims in our thoughts and prayers (i.e. if you're religious).
More importantly, the confluence of events represent a symptom to the root cause.  Evil persists.  How do we combat this?  We do need our best people studying these issues and fostering an objective dialogue on what is happening at a systemic level (PESTEL), not micro analyzing each incident in isolation if we want a resolution.
Evil exists but will you step up and rise above the fray?
Your POV
Are you ready to get to the root cause and avoid the blame game?  Do you recognize the multi-factor analysis required?  Add your comments to the blog or reach me via email: R (at) ConstellationR (dot) com or R (at) SoftwareInsider (dot) org.
Disclosure
Although we work closely with many mega software vendors, we want you to trust us. For the full disclosure policy,stay tuned for the full client list on the Constellation Research website. * Not responsible for any factual errors or omissions.  However, happy to correct any errors upon email receipt.
Copyright © 2001 – 2016 R Wang and Insider Associates, LLC All rights reserved.
Reprints can be purchased through Constellation Research, Inc. To request official reprints in PDF format, please contact Sales .
Contact the Sales team to purchase this report on a a la carte basis or join the Constellation Executive Network