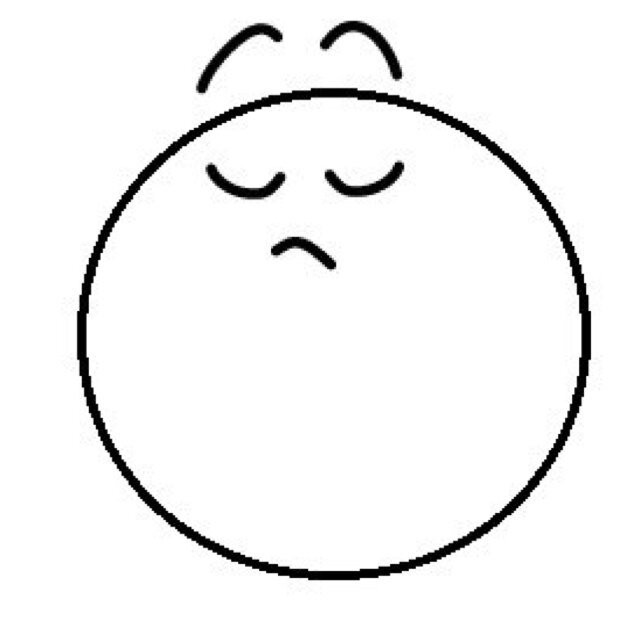 Monday's Musings: Dealing With The Startup Who Went Public And Is Now Arrogant As Hell

Best of Breed Startups Often Initially Differentiate And Delight Customers With Extreme Customer Centricity
The journey to an initial public offering (IPO) often brings an intense customer-centric culture and focus that separates the startup vendors from their legacy competitors.  These startup vendors woo their prospects with not only their emerging technologies and solutions, but also a commitment to enable their customer's to deliver on disruptive business models.  These vendors earn their market share and mind share by delivering on this brand promise.  When customers partner with these vendors, they:
Gain direct access to the company's decision makers.  The founders and key executives spend time with the prospects and clients.  All parties establish strong relationships and even friendships.
Yield significant influence on product road map.  Vendors care about customer's requirements.  Each side works to identify what is a platform, a core feature, configurable option, and a customization.  Platform and core feature requests often center around industry, geography, and business models.  Each side is vested with symbiotic success.
Receive extreme customer service and success. Issues with bugs, broken functionality, and implementation issues receive instant response by vendors.  Their goal is to ensure the customer's go-live and success.
Secure pricing discounts for early adoption.   Early adopters receive a risk discount for betting early and partnering with new startups.  These discounts often reflect the amount of joint effort required to take a solution live.
Evangelize success in sharing their stories. Vendors shower customers with opportunities to tell their story.  Client success leads to media exposure, customer events, and career promotion.  In many cases, the vendor may offer the client an opportunity to work for them as well.
This vendor-customer partnership leads to an amazing growth for the vendor and great success for the customer.  The reward for freeing themselves from the shackles of legacy technology providers delivers massive gains.   The emergence of a successful new market category encourages other startups to follow suit and forces legacy vendors to respond to this new customer centricity.  As a result, the industry advances forward while clients and prospects take steps to accelerate their business and technology strategy based on these experiences.
Post-IPO Or Acquisition, Most Startups Act More Like The Legacy Vendors They Replaced
Once public or acquired, these organizations struggle to retain their culture of innovation, customer centricity, and growth rates.  The push to IPO often drives the company into 80 to 120% CAGR.  Post IPO, they must deliver more consistent growth.  So long they deliver more than 40% organic and inorganic growth year-over-year, investors leave the newly minted publicly traded company alone.   However, in many cases, the push to IPO stretches their ability to continue growth at breakneck speeds.  How the startup achieves IPO often dictates their ability to succeed post-IPO.  A bad business model will fall apart post-IPO (see Figure 1)
Figure 1. The Life Cycle Of Startups

As the shiny new object faces the pressure of public markets, the focus on growth or focus on profit margin often shifts the company culture.  Announcements of experienced industry veterans joining the ranks often lead to standardization and a push to scale the business.  Now public, the post-IPO business types take over to scale the business.  They attract MBAs to join the ranks.  This new wave of employees bring their case study approach and cast aside the core ideals.  They often take credit for other people's work.  Teams start focusing on politics instead of delivering on sales or product.  Pre-IPO folks battle the post-IPO folks.  The new managers force an overhead and level of process required to scale.
The result - the startup types and company heroes who took the company to IPO begin a slow ebb of departures.  In some cases, the founders leave within a year.  Now keep in mind, these individuals were hired in the startup phase because they knew when to do the right thing for the customer.  They didn't have playbooks, process maps, approval requirements.  They often changed jobs on a monthly basis, reached across functional fiefdoms to deliver for the customer.  They didn't care what metrics were good for one department versus another.   They delivered on the brand promise and were empowered.  They could talk to management without having to go through a gopher.  There was a meritocracy.  In many cases, they were inefficient, they were not consistent, and they didn't take orders well from management.   However, they did what was good for the company and could see the impact of their contributions.  Unfortunately, over time the corporate types drive a culture clash that leads to an exodus of innovation and talent.
Customers do notice a change in the company's behavior and culture.  Decisions that used to take days now take weeks.  A favorite service agent or sales rep leaves.  Calls for new requirements go unanswered.  As these post-IPO companies exhibit more and more legacy incumbent like bad behavior, customers begin to complain.  Partners and system integrators notice a fractious relationship.  The great hot-flying startup slowly takes on the characteristics of the legacy incumbents they replaced.  New startups challenge their position.
Early Adopter Customers Face This Arrogance Right Now From Successful Startup To Newly Minted Public Companies
Market leaders and fast followers now face challenges when dealing with west-coast VC backed startups who finally become newly minted public companies and extremely arrogant.  This also happens in acquisition.
Right now a growing number of customers face this arrogance from their favorite startup in social business, mobile enablement, cloud, big data, and unified communications.   Without naming the vendors acting on their worst behavior, here are some true customer quotes from conversations with hundreds of clients:
"Upon renewal, my favorite HR Tech startup jacked up my rates 25% on renewal"
"I was told by our CRM/CX vendor that we were no longer important to the company now that we have bigger clients"
"My cloud HRTech vendor told me that our rates were significantly discounted in our initial deal and despite our divestiture, you now have to pay up, so we won't be reducing your costs"
"We used to receive excellent response times to our feature requests from our collaboration vendor, now they push out products we don't care for and expect us to pay for them"
"We've been complaining about the mobile UI for the past three years.  In the past, we would at least have some influence on the product direction.  Since we have no new additional sales, our new sales guy ignores us"
"Our relationship with our HRTech sales person has gone down hill. Despite helping him out early and a repeat customer in many deals, they are only focused on new sales and no longer spend time building out our relationship"
"We're moving back to the legacy vendors who have figured out the the best of breed is now a feature in their stack/platform"
"The company is now PR driven, not product driven. They are more worried about appearances than hearing the truth"
Analysts Often Recognize Five Factors Of A Failing Vendor
Constellation often can tell when a vendor has made the shift into arrogance from five factors:
Vendors begin selling vapor ware with product announcements six months out.  Releases are late and products are shipped with questionable customer value.
Corporate communication teams (influencer relations, analyst relations, public relations) clamp down on access to key executives.  They play gate keeper to the analysts and want to be in control of all communications and budget.  Instead of enabling change and input, they shut down dialogue and add friction to the relationship.
Executives no longer have thick skin in taking private criticism.  They'd rather hear happy thoughts than face reality when presented with the facts.  They shun direct feedback and focus on keeping to the message.
Founders and key employees exit the company and are replaced by post-IPO margin types.  The replacements bring bad habits from the legacy companies they came from and drag down the company culture.
Partners complain about the difficulty in working with the vendor.  Vendors begin to compete with partners for their revenue streams.  Partners no longer trust a handshake deal.
The Bottom Line: Business And Technology Strategy Must Account For The Post-IPO Jekyll And Hyde
To avoid the Post-IPO Jekyll and Hyde, Constellation suggests three concrete steps to minimize the damage.  For existing customers, successful application of these three principles in contract renewals will help refocus the relationship to a win-win paradigm:
Use the Customer Bill of Rights in all contract negotiations.  Make sure you protect yourself from the life cycle of technology engagement.
Leverage industry analysts to keep the vendors in line.  By serving as a third party confidant, analysts can bridge the gap between the vendor and the customer.  More importantly, the poor treatment of a client by a vendor impacts the analyst's perception of a vendor.
Line up alternatives.  Begin the process of finding alternatives.  Good candidates include organizations who have put the startup features into their suite or platform.
For more customized approaches, feel free to reach out to any member of the Constellation team.
Get All 10 Lessons Learned From Disrupting Digital Business
Here's everything you need to know from the best selling book - "Disrupting Digital Business" published by Harvard Business Review Press:
Lesson 1 - Transform Business Models And Engagement
Lesson 2 - Keep The Brand Promise
Lesson 3 - Sell The Smallest Unit You Can
Lesson 4 - Know That Data Is The Foundation Of Digital Business
Lesson 5 - Build For Insight Streams
Lesson 6 - Win With Network Economies
Lesson 7 - Humanize Digital With Digital Artisans
Lesson 8 - Democratize Distribution With P2P Networks
Lesson 9 - Deliver Intention Driven, Mass Personalization At Scale
Lesson 10 - Segment by Digital Proficiency Not Age
In fact, the impact is significant and now quantifiable with 52% of the Fortune 500 gone since 2000 and the average age of the S&P 500 company in 1960 is down from 60 years to a little more than 12 projected in 2020.  That is a 500% compression that has changed the market landscape forever in almost every industry.
Your POV.
Are you tired of the arrogant public-IPO startup who's broken your relationship?  Want to move back to a win-win?
Add your comments to the blog or reach me via email: R (at) ConstellationR (dot) com or R (at) SoftwareInsider (dot) org.
Please let us know if you need help with your Digital Business transformation efforts. Here's how we can assist:
Developing your digital business strategy
Connecting with other pioneers
Sharing best practices
Vendor selection
Implementation partner selection
Providing contract negotiations and software licensing support
Demystifying software licensing
Resources
Reprints
Reprints can be purchased through Constellation Research, Inc. To request official reprints in PDF format, please contact Sales .
Disclosure
Although we work closely with many mega software vendors, we want you to trust us. For the full disclosure policy,stay tuned for the full client list on the Constellation Research website.
* Not responsible for any factual errors or omissions.  However, happy to correct any errors upon email receipt.
Copyright © 2001 -2015 R Wang and Insider Associates, LLC All rights reserved.
Contact the Sales team to purchase this report on a a la carte basis or join the Constellation Customer Experience