News Analysis: Netsuite Acquires Venda For Digital Commerce And EMEA Expansion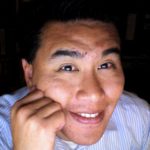 Netsuite Sees Venda As Key To EMEA Expansion
On July 17th, 2014, San Mateo, CA based NetSuite announced the acquisition of London based Venda for an undisclosed sum.  Since General Manager Andrew Lloyd's arrival in January 2011, NetSuite has made several acquisitions to bolster its standing in the world of Matrix Commerce with OrderMotion in May 2013 for order management expertise and Retail Anywhere in January 2013 for multichannel commerce.  Customers and prospects should care about the deal because:

NetSuite gains an EMEA presence. Venda brings over 75 customers mostly based in EMEA to NetSuite.  Notable brands include Arsenal Football Club, BBC Worldwide, The British Museum, JVC, Laura Ashely, Metropolitan Museum of Art, McLaren Automotive, Orange, Sharp, and Tesco.

Point of View (POV): Venda's micro vertical specialization includes key areas such as apparel/accessories, art galleries/museums, consumer electronics, pharma/beauty products, specialty retail, sporting, and telecom/media.  The deep focus on micro-verticals
Venda adds matrix commerce credibility to NetSuite. Venda's Convergent Commerce approach addressed many of the key matrix commerce components of any channel, demand signals, supply chains, digital enablers, and analytics (Figure 1).  While not perfect, customers chose Venda over other options for a more complete digital commerce solution and vertical expertise.  Venda also offered comprehensive ecommerce design, build, operational and support services.

(POV): Customers seeking a more robust offering across all touch points should consider NetSuite SuiteCommerce. The solution addresses complex business models for (B2B, B2C, B2B2C, P2P, etc.).  Constellation sees Venda as two tier Matrix Commerce offering with more advanced customers evolving to NetSuite SuiteCommerce.
Figure 1. Venda's Convergent Commerce Approach Provided Many Matrix Commerce Requirements
The Bottom Line: The Goal Must Be Campaign To Commerce Not OmniChannel
As vendors seek to build out the key components of matrix commerce, customers and prospects can expect continued consolidation in the market. However, the goal isn't just better commerce or order management. The vendors with a long term vision must build out the campaign to commerce capability. Why? Organizations and brands no longer sell products nor services.  Customers are buying experiences and outcomes.  This requires design thinking around the overall buyer experience.  The shift from selling products to keeping brand promises requires solutions that deliver end to end campaign to commerce.  Vendors who can deliver on marketing, sales, service, and commerce will win.  NetSuite's acquisitions and SuiteCommerce offerings hint at this understanding of the matrix commerce requirements (see Figure 3).  Time will tell if they build out or acquire the full matrix commerce road map that customers seek.
Figure 3. Components Of Matrix Commerce Support A Buyer Centric Design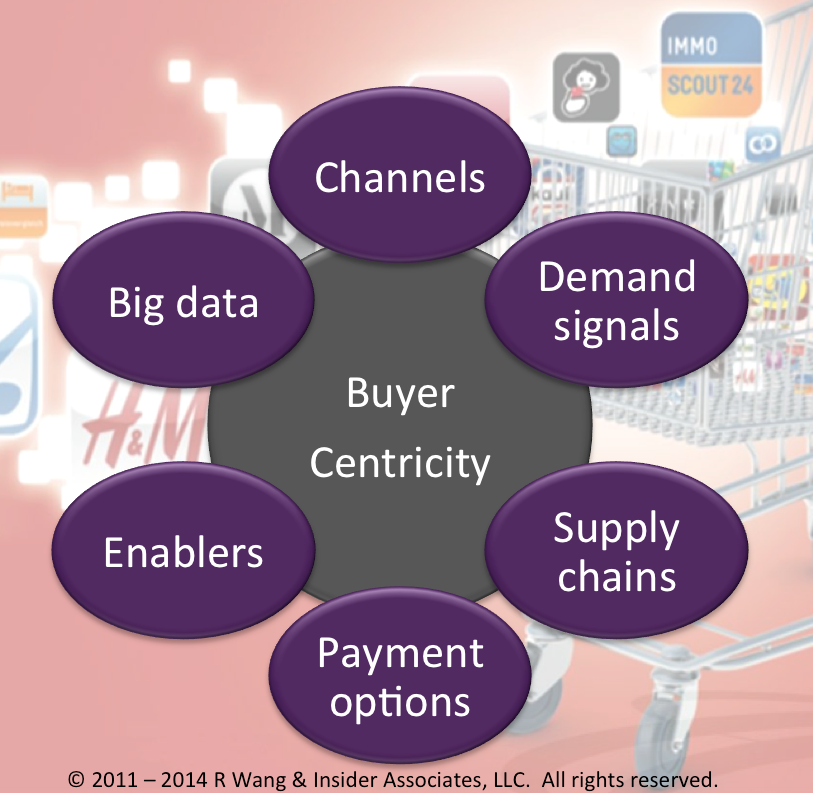 Your POV.
Ready for matrix commerce?  Are you a Venda or NetSuite customer?  Do you see synergies in this acquisition?  Add your comments to the blog or reach me via email: R (at) ConstellationR (dot) com or R (at) SoftwareInsider (dot) org.
Please let us know if you need help with your Digital Business transformation efforts. Here's how we can assist:
Developing your digital business strategy
Building a Digital ARTISAN program
Connecting with other pioneers
Sharing best practices
Vendor selection
Implementation partner selection
Providing contract negotiations and software licensing support
Demystifying software licensing
Resources
Reprints
Reprints can be purchased through Constellation Research, Inc. To request official reprints in PDF format, please contact Sales .
Disclosure
Although we work closely with many mega software vendors, we want you to trust us. For the full disclosure policy,stay tuned for the full client list on the Constellation Research website.
* Not responsible for any factual errors or omissions.  However, happy to correct any errors upon email receipt.
Copyright © 2001 -2014 R Wang and Insider Associates, LLC All rights reserved.
Contact the Sales team to purchase this report on an a la carte basis or join the Constellation Customer Experience.