Event Report: #PowerPlex At The Crux Of The New Manufacturing Renaissance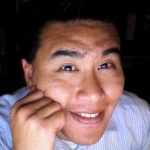 Plex Plays A Key Role In The Digitalization Of Manufacturing
Over 900 customers, partners, and Plex Systems gathered at the DeVos Place on Michigan's West Coast of Grand Rapids for the 13th annual Plex Systems user event.  New features and a significant funding round book end the major announcements from the June 10th, 2014 Day 1 keynote:


New funding round accelerates sales expansion and market awareness. T. Rowe Price, Accel Partners and Francisco partners join to invest $50M in new financing.  The $50M adds to the original $6M from Apax Partners November 2009 and the $30M from Accel Partners in December 2012

Point of View (POV): The round led by T.Rowe Price provides another validation point on the success of Plex in riding the manufacturing renaissance wave.  Customers can expect a continued influx of enterprise software talent and product investment.  Constellation expects greater sales and marketing coverage and improved business development and alliances.
Enterprise Edition adds to up market capabilities. New financials and supply chain applications expand the reach of the Manufacturing Cloud.  Accounting now includes general ledger structures, enterprise chart of account management, inter-entity journal accounting, inventory transfers and consolidated financial reporting.  Cash management solves key banking requirements such as receipts, account reconciliation, and centralized payments.  Supply chain adds sales order management and purchasing.  The latest release also includes new multi-site manufacturing requirements

(POV): New Enterprise Edition makes it easier to consider Plex as part of a two-tier ERP/Manufacturing strategy.  New financial features make the product more CFO friendly.  Meanwhile, the supply chain features such as centralized sales order and billing, and purchasing functions set the stage for future commerce capabilities as manufacturers explore direct sales versus distributor models.  A key win is the ability to complete automated inter-entity billing as part of the distributed order fulfillment process.
New features and enhancements build on the core Manufacturing Cloud. SmartPlex Mobile is delivered on both Android and iOS.  Manufacturers can now access key reports and analytic dashboards.  Plex Finite Scheduling helps customers plan and manage availability and utilization of employees, tools, fixtures, work-center space, and other resources.  Key features include capable to promise analysis, dynamic calendars, forecasting, and complex job scheduling. Global capabilities also include VAT calculation for EMEA, Brazil tax calculations, and nine languages.


(POV):

Customers at PowerPlex raved about the role based library of IntelliPlex dashboards and reports.  They applauded the ability to access a full view at any point in time with the new mobile capabilities.   Finite scheduling also received a warm welcome as the dynamic calendar user experience showed how easy it would be to run a job schedule. Plex has improved its globalization capabilities as new customers across 1,100 facilities in 20 countries, and nine languages add requirements to each release.
Improved user experience takes a role-based approach and supports augmented reality. New role based user experiences cover from the shop floor to executives in the top floor.   User experience transcends device and deployment options.  The Google Glass integration enables operators to see and act on live data and shop floor transactions.

(POV): The new user experience serves up contextual information by role which is a best practcie.  If properly designed, Constellation believes this should improve relevancy and relieve operators of information overload.  Roles include manufacturing but also financial and administrative leaders.  The integration with Google Glass improves the human to machine interaction and also keeps hands free for work and safety.
The Flickr Feed From PowerPlex 2014

<iframe align=center src=http://www.flickr.com/slideShow/index.gne?user_id=35408001@N04&set_id=72157645112740565&detail=yes frameBorder="0" scrolling=no width="600" height="500"></iframe>
The Bottom Line: Manufacturing System Replacement Cycles Have Woken Up From Their Dormancy
In the past three years, Constellation has seen an increase in inquiries and vendor selections for manufacturing ERP.  The shift to local based manufacturing, cheaper domestic energy, and more automated complex manufacturing has created a new manufacturing renaissance in North America.  While Plex is often in short lists, Plex is not a newcomer in the market.  In fact the company began in 1995 as a client/server shop built on Progress.  In 2001, the company moved to a cloud based approach.  Still early in the market for manufacturing system replacement cycles, the company plowed ahead.  As cloud adoption increased, interest increased in cloud based manufacturing solutions as an opportunity to replace aging systems.
Plex has done a great job moving beyond it's initial automobile OEM roots for discrete manufacturing.  Plex's signature features are the rigorous traceability, quality, and safety capabilities and has expanded its market share in aerospace, food and beverage, life sciences, and medical manufacturing.  In addition, the product is well positioned for sensor and analytical ecosystems critical to the Internet of Things.  At PowerPlex, Constellation had the opportunity to interview craft beer manufacturers, small batch food manufacturers, and small A&D shops.  Constellation sees this space as an emerging growth category given the estimated $50B manufacturing and tier two ERP replacement market over the next 20 years.

Your POV:

Are you looking at ERP and manufacturing solutions overhaul? Do you need specialized requirements for your industry?  How are you doing this today? Add your comments to the blog or reach me via email: R (at) ConstellationR (dot) com or R (at) SoftwareInsider (dot) com.
Please let us know if you need help with vendor selection efforts.  Here's how we can assist:
Vendor selection
Implementation partner selection
Connecting with other pioneers
Sharing best practices
Designing a next gen apps strategy
Providing contract negotiations and software licensing support
Demystifying software licensing
Related Research:
Reprints
Reprints can be purchased through Constellation Research, Inc. To request official reprints in PDF format, please contact Sales .
Disclosure
Although we work closely with many mega software vendors, we want you to trust us. For the full disclosure policy, stay tuned for the full client list on the Constellation Research website.
* Not responsible for any factual errors or omissions.  However, happy to correct any errors upon email receipt.
Copyright © 2001 – 2014 R Wang and Insider Associates, LLC All rights reserved.
Contact the Sales team to purchase this report on a a la carte basis or join the Constellation Customer Experience!