News Analysis: Vertical Solutions Extends Customer Experience And Field Service Footprint With Three Partnerships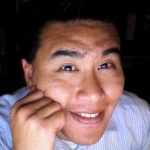 Vertical Solutions Partnerships Showcase Why Complex Field Service Is A Critical Glue Between ERP and CRM In Improving Customer Experience




Announced March 4th, 2014 at the Microsoft Convergence event, Vertical Solutions, made three significant partnerships with Blue Horseshoe Solutions, Cincom, and Vidcie.  The Cincinnati, Ohio based customer experience software vendor provides cloud contact center and service management solutions that bridge the worlds of physical goods with customer experience.  The analysis of the three announcements show:
Where after market sales and service creates a strategic differentiator for Cincom. Cincom signed a reseller partnership with Vertical Solutions for integrated Field Service Management and Maintenance Repair Operations.  Cincom is a global Microsoft ISV for manufacturing. The partnership allows Cincom to resell VSI's Service Lifecycle Management Solution with Cincom's Business Suite for Microsoft Dynamics AX.

Point of View (POV): In the current digital business transformation, manufacturers realize that product margins can no longer sustain growth.  While service revenues, warranty management, and installation can provide additional revenues, organizations must move from selling products to keeping brand promises.  Post sales service is a key component to ensuring that the brand promise is kept for manufacturers.
Why supply chain and post sales service should team up to improve customer experience in the Blue Horseshoe partnership. Blue Horseshoe provides a Supply Chain Suite for Microsoft Dynamics AX.  The partnership ties customer support, field service and mobile environments with logistics, supply chain, transportation management, advanced warehousing, and order completion.

(POV): While the Blue Horseshoe solution provides a robust capability in supply chain, Vertical Solutions provides post sales and complex field service requirements.  These requirements enable customers to deliver on the complete order management cycle.  In speaking with several Blue Horseshoe and Microsoft Dynamics AX customers, they have a need to reduce warranty costs and improve customer satisfaction through improved first visit resolution programs.  Constellation believes that customers do not care what department resolves the issue, just that the issue is resolved across the continuum of customer engagement.
How video streaming can provide real-time access to experts through the Vidcie partnership. The partnership with Vidcie allows customers to integrate video streaming technology into the VSI enterprise Service Lifecycle Management solution VServiceManagement.  Vidcie is a Silicon Valley based hands free live streaming, mobile, and wearable technology provider.  Vidcie is


a division of Looxcie.

(POV): The video solution provides a game changer for field service organizations by optimizing skills to issue matching, improving customer resolution and satisfaction, and driving employee satisfaction by reducing outbound travel.  With the continued skills shortage of available techs, organizations can build centralized competency centers for distributed deployment.  Several field service directors noted that this solution could improve their coverage by 33% and drive down costs by 5%.
The Bottom Line: Complex Post Sales and Field Service Delivers A Missing Link In The Customer Experience Continuum
Organizations have had the promise of customer relationship management dangled in front of them over the years.  However, each area, sales, service, marketing, and commerce remained siloed not only in technology strategy, but also internal organizational culture.  The shift to digital business changes how organizations must view CRM.  In fact successful deliver of the customer experience continuum requires organizations to integrate post sales interactions with customer service.  Recurring revenue companies resolve this gap through customer service management or CSM.  For manufacturers and service organizations, advanced field service is the solution.  Organizations must bring together multiple disciplines, technologies, and business processes to ensure brand promises are kept in customer experience.  These recent partnerships show how some forward thinking organizations realize how critical field service solutions are to not only delivering but driving customer experience.

Your POV.

Ready to evaluate how complex post sales and field service solutions can drive down costs and improve customer satisfaction?  Do you need specialized requirements for your industry?  How are you doing this today? Add your comments to the blog or reach me via email: R (at) ConstellationR (dot) com or R (at) SoftwareInsider (dot) com.
Please let us know if you need help with vendor selection efforts.  Here's how we can assist:
Vendor selection
Implementation partner selection
Connecting with other pioneers
Sharing best practices
Designing a next gen apps strategy
Providing contract negotiations and software licensing support
Demystifying software licensing
Related Research:
Reprints
Reprints can be purchased through Constellation Research, Inc. To request official reprints in PDF format, please contact Sales .
Disclosure
Although we work closely with many mega software vendors, we want you to trust us. For the full disclosure policy, stay tuned for the full client list on the Constellation Research website.
* Not responsible for any factual errors or omissions.  However, happy to correct any errors upon email receipt.
Copyright © 2001 – 2014 R Wang and Insider Associates, LLC All rights reserved.
Contact the Sales team to purchase this report on a a la carte basis or join the Constellation Customer Experience!