Event Report: Marketo Moves From Revenue Management To Customer Engagement Platform #MKTGNation14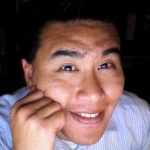 Marketo Moves Beyond Revenue To Customer Engagement Platform




A growing realization that funnels are dead again (and again) in sales, marketing, service, and commerce drives a big shift in the digital business disruption.  In front of 6000 customers, prospects, influencers, and employees, Marketo's CEO Phil Fernandez put to bed some myths about the mix of Marketo's key customer industries, showcased significant customer success stories, and announced new product features including the new customer engagement platform.  An analysis of the news from Marketing Nation 2014 in San Francisco includes:
Launch Of A New Customer Engagement Platform. The new Engagement Platform includes three signature features: Real-Time Personalization, Marketing Calendar, and Search Engine Optimization.  Real-Time Personalization enables a campaign to personalize across multiple channels including email, web, and mobile.   Marketing Calendar provides an interactive visual interface to manage campaigns.  Search Engine Optimization includes tools to analyze keyword rankings, suggest new key words, and optimize web page rankings.

Point of View (POV): The shift from revenue management and marketing automation to a broader scope of customer engagement is critical.  Customers expect category leaders such as Marketo to anticipate customer needs and set vision.  The shift to digital transformation requires brands and organizations to design traditional marketing activities as part of a larger customer experience continuum.  Real-time personalization plays a key role in ensuring relevancy across channels.  The Marketing Calendar improves collaboration among internal and external teams.  The SEO optimization is one of many tools required to optimize existing campaigns and programs.  In speaking to over 50 customers at the event,  the general consensus was that the new product announcements would move Marketo from one-trick departmental pony to broader CMO platform.
Partnership with Axciom To Deliver Mass Personalization At Scale. Marketo announced a partnership between the new customer engagement platform and Axciom's Audience Operating System (AOS).  AOS brings a rich stack that includes an applications layer, audience operations layer, and data layer to help organizations engage in a single view of customers across multiple channels.  Using Acxiom's AbiliTag™ Real-Time Insight organizations can take relevant segmentation information to craft personalized marketing messages.

(POV): Customer engagement systems must deliver massive contextual relevancy at scale, create role-tailored communication styles, deliver bionic user experiences, and move at the right time

and scale.  The shift to systems that deliver mass personalization at scale is now underway and start with an outcome-driven design point, solve delivery of massive individual scale, craft personalized conversations, interface with human APIs and enable people-to-people networks.  The Axciom partnership provides the key customer intelligence to enable relevant, right time, and relevant campaigns .
Figure 1. Flickr PhotoStream From Marketing Nation 2014
<iframe align=center src=http://www.flickr.com/slideShow/index.gne?user_id=35408001@N04&set_id=72157643785388783&detail=yes frameBorder="0" scrolling=no width="600" height="500"></iframe>
Source: R Wang, Insider Associates, LLC.
The Bottom Line: Marketo Remains An Independent Category Leader In The Midst Of Market Redefinition Of Marketing Platforms

A massive consolidation in marketing technologies is underway.  In fact, fellow analyst Peter Kim sees an emergence of new mega marketing platforms.  As the market transforms to address the CMO spend, software vendors such as Marketo must also make this shift to reflect how engagement will transcend channel, medium, audience, and time.  This is the beginning of new engagement and experience platforms.  From this vantage point, the market is early and Marketo is moving in the right direction.
Your POV.
Ready for digital disruption?  Moving from marketing to customer engagement? Are you a Marketo shop? What else will you add to Marketo? Add your comments to the blog or reach me via email: R (at) ConstellationR (dot) com or R (at) SoftwareInsider (dot) org.
Please let us know if you need help with your Digital Business transformation efforts. Here's how we can assist:
Developing your digital business strategy
Building a Digital ARTISAN program
Connecting with other pioneers
Sharing best practices
Vendor selection
Implementation partner selection
Providing contract negotiations and software licensing support
Demystifying software licensing
Resources
Reprints
Reprints can be purchased through Constellation Research, Inc. To request official reprints in PDF format, please contact Sales .
Disclosure
Although we work closely with many mega software vendors, we want you to trust us. For the full disclosure policy,stay tuned for the full client list on the Constellation Research website.
* Not responsible for any factual errors or omissions.  However, happy to correct any errors upon email receipt.
Copyright © 2001 -2014 R Wang and Insider Associates, LLC All rights reserved.
Contact the Sales team to purchase this report on a a la carte basis or join the Constellation Customer Experience