Event Report: CRM Evolution 2012 #CRME12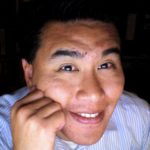 CRM Continues To Evolve In A World Of Engagement



The CRM industry's major non-vendor customer focused event kicked off at the Marriott Marquis in New York from August 13th to 15th.  Conversations with prospects and practitioners at the event highlighted a few emerging trends:
Shift from transaction to engagement. CRM traditionally focused mostly on the management, a bit on the customer, and very little on the relationship.  Major shifts in engagement strategy reflect a move towards two way conversations, unstructured information, and influence models.
B2B and B2C are dead. The notion of forced fit silos to represent a customer no longer applies. The world is rapidly move to people to people models and new systems must reflect this.
The rise of customer experiences. Prior to the coining of the CRM term, front office was the term which defined marketing, service, eCommerce, and sales force automation.  The move back to integrated customer experiences reflects a renewed interest in all the front office touch points and all the support in the back office required to support the customer experience.
SaaS/Cloud Best of Breed hell is a real issue. Rapid and random deployment of best of breed solutions versus mature suites results in some basic architectural deficiencies.  These deficiencies result in inefficiencies that impact the delivery of customer experience as  process, data, and meta data integration increase in complexity and cost.
The Bottom Line: Customers must focus on delivering a single source of truth in the fundamentals
Customers making the shift to next generation customer experiences realize that the basic laws of physics must not be violated.  Regardless of where key components reside, a single source of truth must be delivered to support next generation customer experiences.  This requires a strong blue print and engagement platform that delivers:

Listening and intent
Interaction history
Master data management (customer master)
Business process management
Complex event processing
Security and identity management
Integration
Your POV.
Are you ready for the new shift to front office? What are you doing to deliver an integrated customer experience?  Add your comments to the blog or send us a comment at R (at) SoftwareInsider (dot) org or R (at) ConstellationRG (dot) com
Please let us know if you need help with your business strategy efforts.  Here's how we can assist:
Assessing social business/digital marketing readiness
Developing your social business/digital marketing  strategy
Designing a data to decisions strategy
Create a new vision of the future of work
Deliver a new customer experience and engagement strategy
Crafting a new matrix commerce strategy
Related Research:
Reprints
Reprints can be purchased through Constellation Research, Inc. To request official reprints in PDF format, please contact Sales .
Disclosure
Although we work closely with many mega software vendors, we want you to trust us. For the full disclosure policy, stay tuned for the full client list on the Constellation Research website.
* Not responsible for any factual errors or omissions.  However, happy to correct any errors upon email receipt.
Copyright © 2001 – 2012 R Wang and Insider Associates, LLC All rights reserved.
Contact the Sales team to purchase this report on a a la carte basis or join the Constellation Customer Experience!