News Analysis: IFS Acquires Metrix To Boost Mobility And Service Management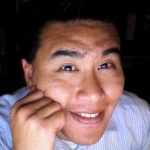 Mobility and Scheduling Play A Key Role In IFS Service Management Strategy
On May 23rd, IFS acquired Metrix, a service management and mobility vendor headquartered in Waukesha, Wisconsin.  IFS adds 90 customers with Metrix.  Key highlights of the acquisition include:
Expansion into new markets. Metrix Service Management provides a field service management and depot repair solution for high volume service industry segments.  Metrix succeeds in key industries such as Asset & Capital Equipment, Telco, High-Tech & Medical, and Defense.  Key brands among the 90 new customers include Ericsson, Motorola, Xerox, DHL and ITT to IFS' portfolio.  Other key offerings include service contact center, service scheduling, contract management, warranty management, and service project management.

Point of View (POV): Metrix's products allows customers to automate mobile field service, streamline repair processes, improve customer service, and increase service profitability.  While, IFS pioneered service management for many areas including asset intensive industries, the Metrix acquisition opens up the profitable North American market.  Deployment modes in SaaS will allow IFS to quickly cross-sell to existing customers and bring in new prospects.  Along with a robust field service management solution, Metrix delivers a solid reverse logistics solution that encompasses service repair, returns management, warranty management, and service parts logistics. IFS could benefit from this in-house capability to expand current offerings.
Advancing into mobile apps. The Metrix solution provides a broad solution across the enterprise (see Figure 1).  Agents gain mobile reporting tools, assess customer satisfaction with in the field customer surveys, and optimize receiving and shipping management tasks.  Other mobile use cases include the ability to verify customer history and product warranties, track serialized part inventories and repair stock, and enjoy one-click customer calling and emailing.  The solution currently supports Windows and Android.  Metrix Mobile contains a development framework and a set of off-line applications for field service and maintenance that support Android, Microsoft Windows Mobile, Windows 7 and Windows 8.

Point of View (POV): Metrix improves IFS' capability in delivering both on-line and importantly off-line solutions.  Should IFS complete integration of Metrix to IFS applications, customers will gain the benefits of an integrated mobile application.  Lack of native iPhone support should not immediately impact the market, due to the lack of ruggedized devices on Apple. Long term, the lack of offline, store and forward capabilities for  iOS support creates a huge hole in the portfolio as iOS penetration increases across the enterprise at a geometric growth rate.  IFS does provide full online support of the iPad in the full suite of IFS applications.
Delivery of integrated scheduling with field service. Integration with 360 Scheduling delivers advanced resource optimization.  Metrix already had a partnership with 360 Scheduling.

Point of View (POV): Integration with 360 Scheduling allows IFS and Metrix to take advantage of their proven algorithms that go beyond the legacy batch scheduling, business rule, optimization approaches.  Integration with Metrix enables customers to address planned and unplanned demand forecasting, skills gaps, location optimization, resource optimization, and profitability.
Figure 1. The Broad Range Of Mobile Scenarios Supported By IFS Applications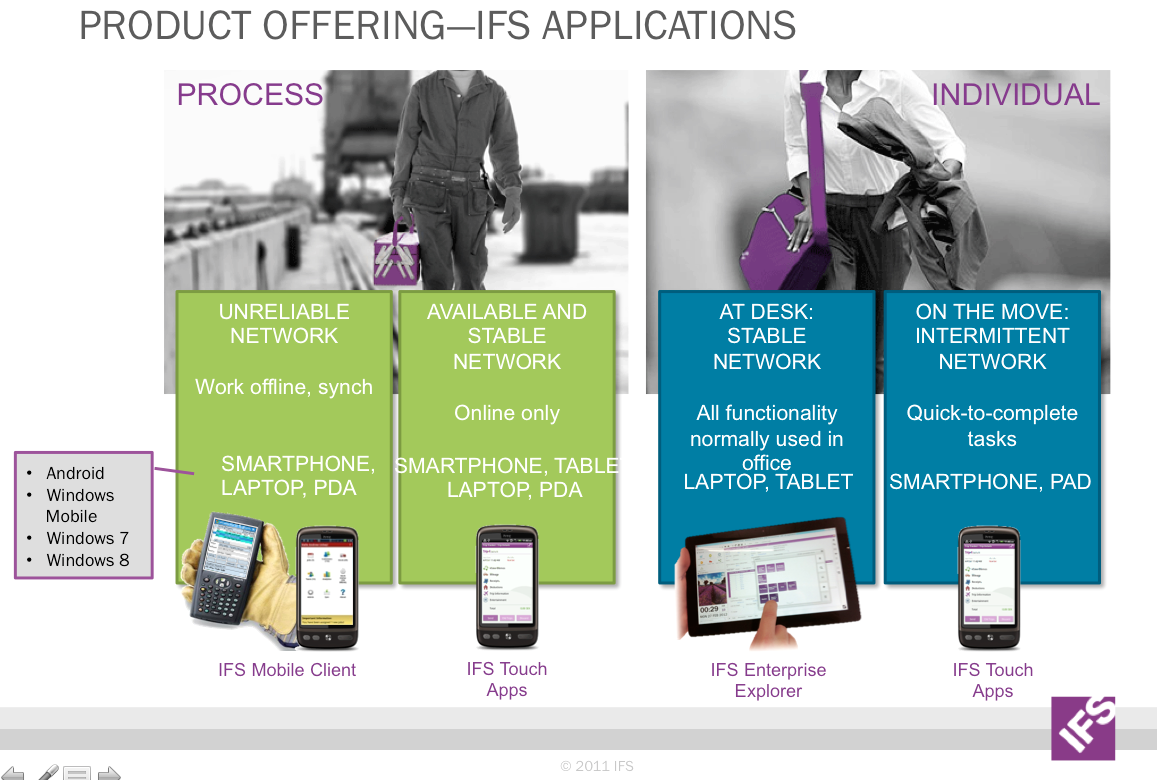 The Bottom Line: Include IFS In Short Lists For End to End Service Management
Recent customer case studies from IFS show the benefits of  Metrix's service management software.  Some customers have achieved a 12 to 18 month payback including a 15 to 20 percent increase in response time, 20 percent improvement in first time fix, and 20 percent reduction in overall service cost.  With options to run on-premises or in a public cloud SaaS model, customers can choose deployment options that best fit their organization.  Combined with 360 Scheduling, the IFS Metrix solution when integrated has the potential to deliver a game changing approach to Field Service.
Your POV.
Have you considered a field service management solution?  How important is mobile for your organization?  Are you a Metrix customer and have an experience to share?  Got a question?  Add your comments to the blog or reach me via email: R (at) ConstellationRG (dot) com or R (at) SoftwareInsider (dot) com.
Reprints
Reprints can be purchased through Constellation Research, Inc. To request official reprints in PDF format, please contact Sales .
Disclosure
Although we work closely with many mega software vendors, we want you to trust us. For the full disclosure policy, stay tuned for the full client list on the Constellation Research website.
* Not responsible for any factual errors or omissions.  However, happy to correct any errors upon email receipt.
Copyright © 2001 – 2012 R Wang and Insider Associates, LLC All rights reserved.
Contact the Sales team to purchase this report on a a la carte basis or join the Constellation Customer Experience!