Executive Profiles: Disruptive Tech Leaders In Social Business – Bobby Yazdani, Saba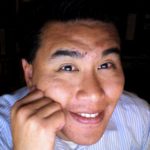 Welcome to an on-going series of interviews with the people behind the technologies in Social Business.  The interviews  provide insightful points of view from a customer, industry, and vendor perspective.  A full list of interviewees can be found here.
Bobby Yazdani, CEO and Founder, Saba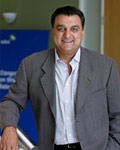 Biography
Bobby Yazdani is the founder, chairman, and CEO of Saba. He was an industry pioneer in creating the Human Capital Management category in 1997, and has grown Saba into a $100 million+ profitable enterprise software business providing premier software and service solutions for people management and collaboration.
Saba's people platform enables enterprise learning, performance and compensation management, succession planning, and workforce planning that align, engage, develop, mobilize, and foster collaboration across employees, customers, and partners. The company has been recognized by leading industry analysts for excellence and innovation in unified people management, collaboration, and social networking, and serves a roster of over 1,400 customers with more than 19 million users across 150 countries. Saba's solutions are available on-premise or on-demand.
Saba's customers are global leaders across a broad range of industries and public sector organizations, and include BMW, Daimler AG, IBM, The American Red Cross, Procter and Gamble, Medtronic, U.S. Army, and U.S. Navy, among many others. Bobby is a frequent spokesperson at industry events held by organizations such as the United Nations and The Economist. Prior to founding Saba, Bobby held various senior R&D management positions at Oracle Corporation.
Bobby has a B.A. in Applied Mathematics from the University of California at Berkeley.
The Interview
1. Tell me in 2 minutes or less why Social Computing is changing the world for your customers?
Bobby Yazdani (BY): The world of work is changing – and we fundamentally believe social computing and cloud computing is at the heart of this. It impacts the speed, quality, expectations and characteristics of how we work. You can draw parallels between social computing and the effect email has had on the way we work, in terms of its transformative impact in how we engage and communicate.
Our customers who are embracing social computing are finding that it's dramatically changing the way they interact with their employees, customers, partners and suppliers. Through social computing, they're creating significantly more transparency, increasing the speed of business, and generating and sharing more ideas and knowledge across their entire value chain – we call this the People Network.
2. What makes social computing disruptive?
(BY): Information used to be at the center of the workplace, but now people are. This is without a doubt the single most disruptive change brought about by social computing.
Social computing is not just about sharing information but connecting people in real time – all the time – on a global and local basis. It's essentially destroying the "functional organization" that's based on a model of hierarchy, and replacing it with a fluid model that dramatically increases the rate of innovation, enables more intimate interaction and sharing of ideas and initiatives.
Social computing allows organizations to unleash the collective wisdom of the People Network to deliver real-time insights that effectively drive innovation and increase productivity. Work can be done wherever talent resides, increasing efficiencies and making people more effective.
3. What is the next big thing in Social Computing?
(BY): Social business is going to become both global and local. It will be prescriptive, open and organic, and will involve both public and private social connections. And content will be highly curated and personalized to the experience of the way we work. This more dynamic environment will liberate employees, create better customer experiences, and yield new values to the entire organization value chain.

4. What are you doing that's disruptive for Social Computing?

(BY): As I mentioned, our view is that social computing is all about people – not just within the enterprise, but the entire People Network. We're talking about more effectively organizing people and processes – in whatever language, for whatever purpose necessary – by removing every barrier to connection.
Ultimately, I want Saba to become a "recommendation engine" for how we interact, communicate and collaborate – in any language. These are the inherent benefits that social computing can bring to make people more effective.
5. Where do you see technology convergence with Social Computing?
(BY): Cloud computing and mobile technology are already converging with social, and this trend will continue as global pressures demand more flexibility in how we work, how quickly we respond and how we manage the scale of information available. We also see the convergence of personal and business information, with social computing becoming more prescriptive in nature and having the potential to curate more personalized experiences in real-time, all the time.

6. if you weren't focused on Social Computing what other disruptive technology would you have pursued?
(BY): Learning machines or machine learning, definitely. I'm fascinated by machinery that can learn who you are, how you behave and what's important to you. The type of technology that can become your sidekick, your agent, your butler—and help you do everything you need to do, only faster and better. An interesting company (disclosure: I am an investor) is Clever Sense. They're all about the notion of creating a personal robot.
I'm also very keen on algorithms and large data. And I'm deeply passionate about beautiful, creative experiences that can be formed in a computing environment. A great example of this is Qwiki, which improves experiences by turning information into more inspired, interactive experiences.
7. What's your favorite science fiction gadget of all time?
(BY): On the original "Star Trek" TV series, the ship's medical doctor, Dr. Leonard McCoy, had a device that could tell him what was happening with a patient's body. It could pick up vital signs and detect potential diseases, allowing people to have more insight and be more prescriptive about their health.
Your POV
What do you think? Got a question for Bobby?  Add your comments to the blog or reach me via email: R (at) ConstellationRG (dot) com or R (at) SoftwareInsider (dot) com.
The Tech Vendor series is closed.  To be considered for the Business and Tech Innovators series, please reach out to Elaine (at) ConstellationRG (dot) com.
Reprints
Reprints can be purchased through Constellation Research, Inc. To request official reprints in PDF format, please contact sales (at) ConstellationRG (dot) com.
Disclosure
Although we work closely with many mega software vendors, we want you to trust us. For the full disclosure policy, see the full client list on the Constellation Research website.
Copyright © 2011 R Wang and Insider Associates, LLC All rights reserved.