News Analysis: Infor Launches New Era With Infor 10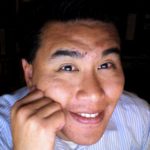 After 11 months of behind the scenes work, CEO Charles Phillips and the Infor management team unveiled the launch of Infor 10 in New York City on September 13, 2011, to customers, industry analysts, media, and investment analysts.  The new Infor has kept busy with key management team hires, the $1.84 B acquisition of Lawson, the launch of Infor10 CloudSuite, and partnerships in CRM with Salesforce.com via Inforce.
Infor currently serves more than 75,000 customers in 164 countries. With combined revenues greater han $2.5B, Infor/Lawson is the third largest enterprise apps company. The Infor and Lawson combination brings deep industry presence in key industries such as aerospace, automotive, chemical, distribution, equipment service maintenance repair (ESMR), fashion, food and beverage, general manufacturing, healthcare, high-tech, hospitality, high tech, industrial equipment and machinery, industrial manufacturing, and public sector.
Key announcements from the September 13th launch event include:
Reintroducing ION as the 'the heart of Infor10. Infor's lightweight middleware solution provides an integration tool for Infor and non-Infor applications. The intent is to provide devices such as desktops, tablets, and other mobile devices to gain access to information in existing applications. Key components behind the technology infrastructure include a common user interface, workspace, reporting and analytics, workflow, event management, master data management, localizations, mobility enablement, and packaged integration.

Point of View (POV): Unlike Oracle and SAP who have spent billions addressing the integration problem through a comprehensive and heavy middleware strategy, ION take a more pragmatic approach. Through loose coupling, Ion gives the Infor family of products increased agility that matches use cases for a mobile, social, and analytical world. While ION aims to provide better integration, streamlined workflows and end to end business process integration, Constellation believes it will take at least 6 to 9 months before the first set of end to end processes span across the major product lines (e.g. Infor10 ERP Enterprise (LN) and Infor 10 Lawson M3).  The good news - Integration between Infor10 Lawson S3 and Infor EAM is planned for November, just 100 days after acquisition.
 
On the management team side, customers and prospects will be reassured that both Infor's second employee, Soma Somasundaram, senior vice president of Global Product Development and Dean Hager (i.e. originally from Lawson) remain key driving forces for carrying out this completed vision.
Figure 1. ION Plays A Key Role In Infor's Long Term Strategy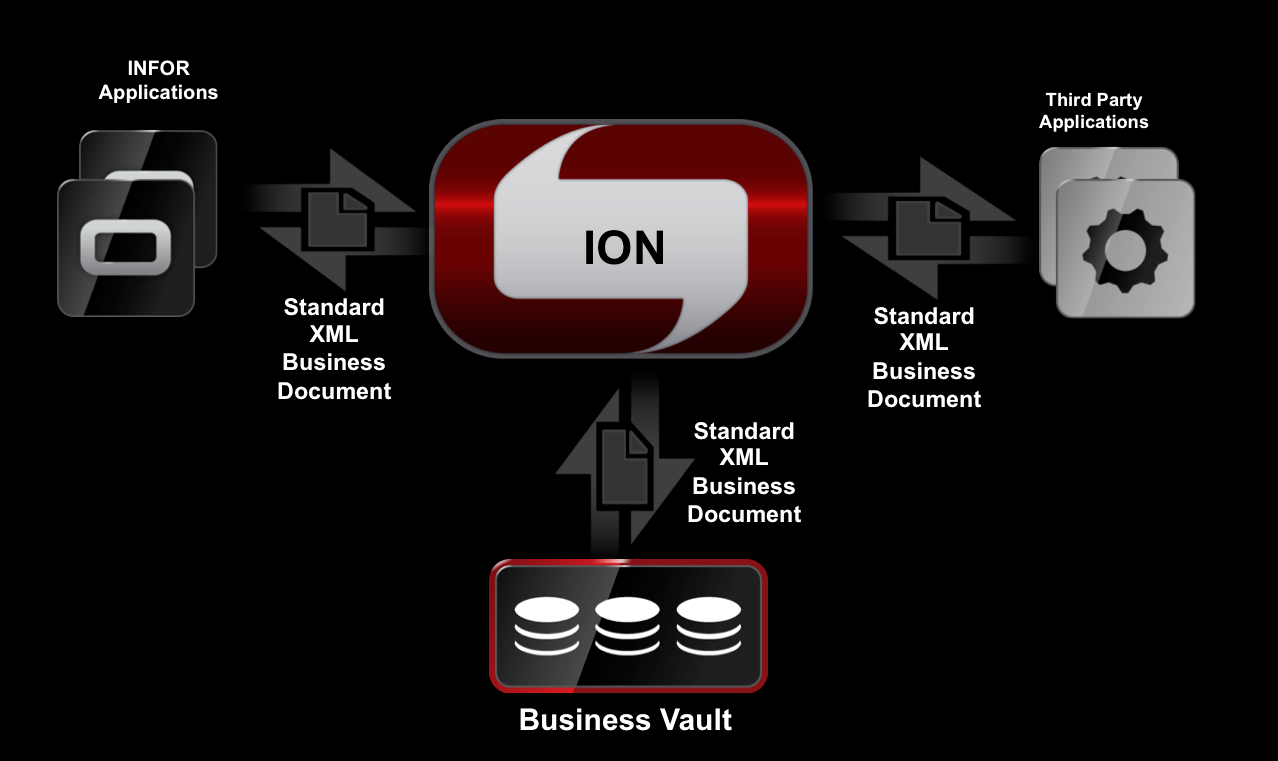 Source: Infor
Delivering a consumer grade experience. Duncan Algove, President of Products and Support introduced Infor10 Workspace. With an intention of bringing consumer world experiences to the enterprise, Infor10 WorkSpace provides a fresh start to helping users "work the way they live". Key elements of the ION experience include role-based screens, role-based workflows, in-context business intelligence, event management, activity streams, tasks and alerts, and consumer-like search capabilities).

POV: Existing customers and new prospects expect next generation applications to meet the Six S's of Enterprise Class Consumerization of IT. Infor's key design principles of flipping the structure of work to be data and event driven, contextual data at the point of decision, social computing metaphors, and design for mobile play a key role in making this a reality for Infor customers. This provides a compelling reason for customers to put their maintenance fees to use in an upgrade or purchase of Infor10 components.
Figure 2. Scenes From The New Infor User Experience
Source: Infor


Bring social analytics or socialytics to the Salesforce.com offerings. Sales and Service Cloud will gain new capabilities in social media monitoring and engagement.  Today's companies seek the tools to bring social customer strategies with existing CRM processes and organizational structures. A social media monitoring and engagement platform provides a critical tool for success in Social CRM (SCRM).

Point of View (POV): The market seeks deeper and greater purpose built capabilities. Many of Infor's acquired products provide a deep industry functionality that is unmatched. However, much of the rich functionality remains trapped in legacy technology. Customers and prospects will wait and see if ION provides the technology to expose this functionality in new paradigms such as mobile and business intelligence.
Providing flexible deployment options. Infor10 includes new options that support on-premise, on-demand, and hybrid deployments. The Infor10 CloudSuite Platform provides a hosting capability to take advantage of cloud-based deployments.  Infor 10 CloudSuite solutions are architected for true multi-tenant SaaS.

Point of View (POV): Infor gets kudos for providing choice in deployment options that provide a unified user experience and security regardless of deployment option. The good news – the same application code is used for both on-premise and cloud and integrations support two-tiered and hybrid deployments.  CloudSuite ERP, CloudSuite EAM, and CloudSuite Expense management area ll examples of true-multi-tenant offerings.  For those offerings that are not multi-tenant SaaS, Infor offers dedicated hosting, shared servers with separate copies of the application for each customer, and virtualized environments to support multiple customers.
The Bottom Line For Buyers (Users and Prospects). Infor10 Sets The Stage For A More Viable Alternative And Competitor To The Status Quo
Infor10 captures many of the elements required for the next generation of applications. It also addresses the key forces in the Consumerization of IT. But more importantly, users will sense that this new management team has the momentum and capability to take Infor to the next level. Constellation suggests that:
Customers should assess ION in their apps strategy. ION can play a key role in consolidating legacy applications and preparing organizations for the next generation.
Customers and prospects should consider Infor in two tier ERP deployments. Organizations with Oracle and SAP as the corporate system of record, should look to Infor for industry specific assets. Companies who have not upgraded or kept up with the latest Infor product should take the time to work with the management team to achieve reference customer status.
Customers and prospects should see where industry specific applications play a role in core apps strategy. Dario Castello, CIO of Ferrari mentioned that they spent 7 months evaluating ERP options and ultimately chose Infor because of the depth of functionality and the future direction of the company and technology. The Ferrari decision to go from Baan 4CIV to ERPLN7 reflects how the new management team is partnering with customers to ensure success.
The Bottom Line for Sellers (Vendors): Infor may seem far behind but an IPO and new management team makes a big difference.
The combined Infor and Lawson industry expertise place Infor as a leading choice in many verticals such as healthcare, hospitality, and specialty manufacturing.  On a horizontal level, a strengthened financial suite paired with continued investment in Lawson's HCM assets will help keep Infor top of mind in many vendor selection short lists.  Expect Infor to provide increased competitive pressure on SAP and Oracle.
After years of under-investing in products, the new management team has made the key technology investments required to take Infor to the next level. Improved user experience, a focus on verticals, and the commitment to faster time to market may be the ticket to bring Infor into the spotlight.  It appears that Charles Phillips and the management team have learned from the mistakes that Oracle and SAP have made - taking too long to deliver a product and not being innovative enough.  Time to market is the critical success factor in an era of Consumerization of IT.
Your POV.
Does this announcement surprise you?  Are you an Infor customer?  Will you be ready to make the leap with Infor10?  Have you had a good experience with Infor?  Add your comments to the blog or reach me via email: R (at) ConstellationRG (dot) com or R (at) SoftwareInsider (dot) com.
How can we assist?
Buyers, do you need help with your apps strategy and vendor management strategy?  Trying to figure out how to infuse innovation into your tech strategy? Ready to put the expertise of over 1000 software contract negotiations to work?  Give us a call!
Please let us know if you need help with your next gen apps strategy efforts. Here's how we can help:
Providing contract negotiations and software licensing support
Evaluating SaaS/Cloud options
Assessing apps strategies (e.g. single instance, two-tier ERP, upgrade, custom dev, packaged deployments"
Designing innovation into end to end processes and systems
Comparing SaaS/Cloud integration strategies
Assisting with legacy ERP migration
Engaging in an SCRM strategy
Planning upgrades and migration
Performing vendor selection
Related Resources
20110314 A Software Insider's Point of View - R "Ray" Wang - "News Analysis: Infor Extends $1.84B Unsolicited Offer For Lawson"
20101025 A Software Insider's Point Of View – R "Ray" Wang – "News Analysis: Charles Phillips Takes Over As CEO Of Infor"
20100422 A Software Insider's Point of View – R " Ray" Wang – "News Analysis: Lawson Puts Its Full ERP Suite Into The Cloud"
20090425 A Software Insider's Point of View – R "Ray" Wang " Event Report: Lawson Cue09″
20090313 A Software Insider's Point of View – R "Ray" Wang "Friday's Feature: Snapshots in Enterprise 2.0 UI/UX – Lawson Smart Office
Reprints
Reprints can be purchased through Constellation Research, Inc. To request official reprints in PDF format, please contact sales (at) ConstellationRG (dot) com.
Disclosure
Although we work closely with many mega software vendors, we want you to trust us. For the full disclosure policy, stay tuned for the full client list on the Constellation Research website.
Copyright © 2011 R Wang and Insider Associates, LLC All rights reserved.