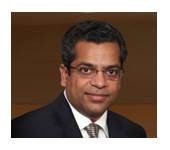 Executive Profiles: Disruptive Tech Leaders In Cloud Computing – Sudhakar "Rama" Ramakrishna, Polycom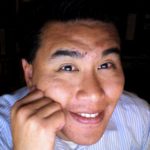 Welcome to an on-going series of interviews with the people behind the technologies in Cloud Computing.  The interviews  provide insightful points of view from a customer, industry, and vendor perspective.  A full list of interviewees can be found here.
Sudhakar Ramakrishna, Executive Vice President and General Manager of Unified Communications Solutions, and Chief Development Officer, Polycom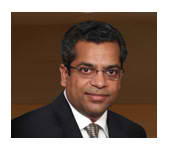 Biography
Ramakrishna joined Polycom in 2010 as senior vice president and general manager of unified communications solutions, and chief development officer. Ramakrishna was promoted to executive vice president in February 2011. He is responsible for defining and delivering best in class unified communication products and solutions and driving revenue growth and profitability.
Ramakrishna brings a wealth of strategy and execution experience to Polycom. Before Polycom, Ramakrishna was Corporate VP and GM for Wireless Broadband Access Solutions and Software Operations at Motorola. Ramakrishna was instrumental in scaling the 4G (WiMAX and LTE) and Software business, and led large multi-function teams of more than 2300 employees, and businesses across the globe. Previously, Ramakrishna held senior management roles at Stoke Networks, 3Com, U.S. Robotics and other companies.
Ramakrishna has extensive experience working with enterprise and carrier/operator customers. His areas of technology focus include wireless, MoIP/IP telephony, data networking, security, and IP convergence-related technologies and services. Ramakrishna has significant experience in organization development, strategic planning and execution, incubating and scaling new businesses, and was involved in strategic partnerships with Huawei, Siemens, and several mergers, acquisitions and divestitures.
Ramakrishna earned a Master's of Science degree in Computer Science from Kansas State University. He received his Master's Degree in Business Administration from Northwestern University's Kellogg Graduate School of Management. Ramakrishna holds and has filed several patents in the areas of IP telephony, soft switching and load balancing.
1.  Tell me in 2 minutes or less why Cloud Computing is changing the world for your customers
Sudhakar "Rama" Ramakrishna (SR): The cloud helps separates the core from the chore. Customers for whom IT is not their core business can save enormous time, energy, and resources by leveraging Cloud based infrastructure and solutions. With cloud computing becoming more and more accessible, it allows enterprises to divest themselves from the infrastructure build outs and focus on what they do best; i.e., their core business. By freeing up precious resources, customers can invest more effectively in their core business and drive improved business results and growth.
2.  What makes cloud computing disruptive?
(SR): The key disruptions come from two areas: 1) The superior economics and 2) The velocity of innovation and application deployment. The underpinnings of cloud computing are not new. However, this is now the right time to make it happen. Why? Bandwidth is faster, cheaper and more ubiquitous AND the security issues and barriers to adoption have been eliminated. Companies are leveraging "Cloud Platforms" to develop innovative applications in a variety of fields in a scalable, secure, and economic fashion.
Cloud based solutions are also accelerating the adoption of Unified Communications (UC). Our customers are eager to deploy UC in the cloud. Service providers can drive and monetize assets more effectively in the cloud.
3.  What is the next big thing in Cloud Computing?
(SR): Cloud will evolve to include more applications and create more effective ways for people to communicate, collaborate, and be productive – all while leveraging superior economies of scale. Cloud solutions can be deployed in a variety of configurations - Private, Public, and Hybrid. In addition to delivery models in the cloud, companies will evolve in how they adopt the cloud. We can expect better B2B and B2B communications where Cloud solutions are delivered to enable Unified Communications in a secure, scalable, interoperable, and cost effective manner. I also believe that Cloud computing platforms will foster a new breed of application developers that work across organization and geographic boundaries to greatly increase the speed of innovation and bring new services to market.
4.  What are you doing that's disruptive for Cloud Computing?
(SR): As we address the needs of new segments such as SMB, we are enabling cloud through service provider partners. Our Polycom RealPresence Platform supports carrier-grade UC with the reliability, universal bridging, and massive scalability required for cloud-delivery. This platform delivers the industry's only universal bridging software that supports up to 75,000 device registrations and 25,000 concurrent sessions. This platform will enable the roll-out of 'video-as-a-service' offerings to SMB and enterprise customers.
We are also focused on driving interoperability as service providers roll out video cloud services. In June, we announced with 14 major service providers - including Verizon, AT&T, Airtel, Telefonica, and BT - the Open Visual Communications Consortium, to bring together a diverse set of architectures and standards. We can then leverage these standards to improve integration and interoperability to avoid technology islands, and make video conferencing as easy as making a phone call, across all devices and networks. This will drive significant adoption and help us drive faster innovation. We are serving as the catalyst that brings all of these service providers together. How quickly we can accomplish this is a testament to the importance and impact of the cloud. Polycom and the OVCC organization expect to begin bringing open video exchange cloud services to market as early as mid-2012.
5.  Where do you see technology convergence with Cloud?
(SR): Ray, I see tremendous possibilities. The web and various versions of mobile technologies will be more ubiquitous. One of our recent innovations is to integrate our UC applications to a wide range of mobile devices. We are actively serving the need for users to Bring Their Own Devices (BYOD) to enterprise settings – CIOs are increasingly enabling applications on devices of their users' choice, which drives improved user satisfaction, lowered costs and greater productivity! Via our device and cloud innovations, we are extending the boundaries of the enterprise and giving users more choices to communicate, collaborate, and be more productive regardless of their location! Our RealPresence Platform, which is Cloud ready, enables us to do so.
6.  If you weren't focused on Cloud Computing what other disruptive technology would you have pursued?
(SR): Ray, if I were not working in the technology field, I'd be studying real time behavioral economics. In an increasingly converged world where there is almost no information asymmetry, I've been wondering how macro and micro economic theories change and how they impact human behavior. In this context, how might traditional economics change or be relevant? What do we need to learn and do to make effective decisions in this world?
7.  What's your favorite science fiction gadget of all time?
(SR): Teleportation of course. Like others, I am a big Star Trek fan. I grew up watching and reading about StarTrek. It's hard not to like any of the gadgets from the PADD (personal access display device) to the communicator. Just think of the impact – taking an idea and making it real, more importantly, taking an idea that is fictional and making it real!!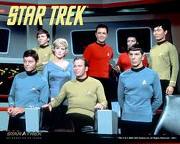 Your POV
What do you think? Got a question for Rama?  Add your comments to the blog or reach me via email: R (at) ConstellationRG (dot) com or R (at) SoftwareInsider (dot) com.
Additional interviews will be added and updated!  To be considered for the series, please reach out to Elaine (at) ConstellationRG (dot) com.
Reprints
Reprints can be purchased through Constellation Research, Inc. To request official reprints in PDF format, please contact sales (at) ConstellationRG (dot) com.
Disclosure
Although we work closely with many mega software vendors, we want you to trust us. For the full disclosure policy, see the full client list on the Constellation Research website.
Copyright © 2011 R Wang and Insider Associates, LLC All rights reserved.