Executive Profiles: Disruptive Tech Leaders In Cloud Computing – Oscar Rodriguez, Extreme Networks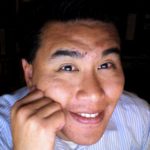 Welcome to an on-going series of interviews with the people behind the technologies in Social Business.  The interviews  provide insightful points of view from a customer, industry, and vendor perspective.  A full list of interviewees can be found here.
Oscar Rodriguez, CEO of Extreme Networks



Biography
Oscar Rodriguez has served as President and CEO of Extreme Networks® since August 2010, providing strategic leadership for the company as it delivers high-performance Ethernet network solutions and services to enterprises, data center hosting companies and carriers. Oscar is an industry veteran with more than 20 years of executive leadership experience spanning sales, marketing and operations.
Prior to Extreme Networks, Oscar served as the CEO of Movius Interactive Corporation, a messaging, collaboration and mobile media solutions company. Prior to Movius, he served as Chief Marketing Officer for Alcatel-Lucent's Enterprise Business Group. Prior to that, he served as CEO and President of Riverstone Networks, a network company focused on Metro Ethernet switching. Oscar also served as President of both the Enterprise Solutions division and the Intelligent Internet division at Nortel Networks. Oscar serves on the Board of Directors for EXAR Corporation, a Silicon Valley semiconductor company.
Oscar is on the Dean's Board of Advisors for the College of Engineering at the University of Central Florida. He holds a B.S. in computer engineering from the University of Central Florida, and an MBA from the University of North Carolina at Chapel Hill.
The Interview
1. Tell me in 2 minutes or less why Cloud Computing is changing the world for your customers
Oscar Rodriguez (OR): I've been in the network and computing industry for 25 years, and in my view, prior to the cloud, you had to buy all the hardware yourself, roll things up into the server, build your own data center, and figure out disaster recovery. Then you had to add your own capex and operating budget, staff up the team, and provision for more capacity. It's insane. The cloud removes all these headaches.
Moreover, a large cloud provider can provide cost savings and lets a service provider amortize many tenants over months. Like traditional service providers in telecom, it'll be very inexpensive for the large and medium enterprise to get extra network capacity in peak times. Not only do you get this with the cloud, but you also get opportunities to own less and turn capex to opex. You also limit the types of experts you need to have on staff. We're turning the world upside down!
2. What makes cloud computing disruptive?
(OR): What is disruptive about the cloud is the close linkage it has with today's increasingly mobile world. Take Netflix video being 49% of Internet traffic, delivered either to TVs over wireless or a laptop by someone at an airport. There is Apple iCloud too. All this is evidence that Computing is going out in the cloud. Users at the same time are mobile and can access their information and entertainment more flexibly.
What all this means is the capability to truly get access to information no matter where you are, with security considered. In the past you had to put a VPN in place and if you ran off the cell phone's VPN browser, it was cumbersome. This limited users as to how, when, and where their information was accessible. Most of the time, the constraints were based on the type of device you were carrying. The client side of client/server app created limitations.
However, the Cloud is pretty much available wherever you are. You only need a broadband connection, wired or wireless. Cloud services, such as Virtual Desktop (VDI), are turned on its head. Adding to it, iPads and competing tablets are on the market and have introduced a whole new breed of apps, opening even more windows of opportunity.
What it means is that it doesn't matter if you have personal or business devices. You can enable a personal device to access networks and services with security and full control of the IT department. You don't dictate the device anymore, but you dictate the environment. The result is that all these things now make us more mobile.
When you look at where we are at Extreme Networks with our vision, we promote a world where mobility is more than just wireless. The network should be a key part of where people can move around. For instance, in the consumer space, you could be on vacation but easily access your work network with your iPad. Professional and consumer life allows for this blending. With the cloud, blending doesn't mean you are tethered by a device.
The improved economics enable cloud services to amortize infrastructure over many users, with consumer devices accessing the enterprise, end-users owning the device as 'prosumers,' and the ability to provide these services regardless of device, is where we've evolved to. Now users can access corporate resources as they need to and they can use a collection of cloud services coming about as well.
3. What is the next big thing in Cloud Computing?
(OR): I think this is fundamentally a disruptive situation. With Cloud computing, Disaster Recovery of information and resources that are easily available to consumers is really the next big thing.
I'm old enough to have used 3730 terminals and punch cards. Those were captive resources back then. You basically could only run a few applications. Apps were dictated by infrastructure ownership. A new service like iCloud is the tip of the iceberg.
With the network, we are enabling the content provider, or the business provider, access to information and services. Disaster Recovery like this usually sounds like an enterprise business thing, but imagine that in a disaster, such as the recent hurricane in New York, your personal, legal, and financial information can be provided post-disaster very easily and predictably.
The Cloud reinvents how people store their information and where it's available to them, and you can make sure it's secure and safe.
4. What are you doing that's disruptive for Cloud Computing?
(OR): Extreme Networks is an infrastructure vendor. We really make the Cloud happen because we create the data and communications networks. This is our 15th year as a company and we've been public over 10 years. The space is catching up to what we are espousing – it's really collapsing everything into Ethernet and IP. And the virtualized environment needs a virtualized network.
Today we create much faster networks addressing a range of customers, from the more specialized facilities such as cloud hosting companies all the way to really large data centers of the enterprise. Just as the cloud is more efficient, our network uses less people to operate it due to simplicity. We make sure the network is intelligent, and that it adjusts itself automatically, either inside a cloud data center, or in multiple data centers.
We make sure the customer has a network fabric that allows for interoperability, and that is open and provides control and visibility as virtual machines are moving from one data server to another. This is all in lockstep with what our end-users are demanding to improve their networks in the face of cloud computing.
Many are coming to watch videos on the cloud. More and more virtual machines are being served. As these are served up, the network has to react and adjust itself on its own. It needs to be automatic, virtualized, and also to have the physical characteristics. Extreme Networks enables the first two.
5. Where do you see technology convergence with Cloud?
(OR): Virtualization, with storage and switching, is an important inflection point. Before HyperV, we had banks of servers storing data, but very inefficiently. You almost grew customers with every data center. Now with the virtualized cloud model, you can balance CPU cycles. Storage is virtualized so every server is working harder.
The other inflection point is mobility. It changes how we work. We sell network gear, and we know people are doing this. No longer do we just have plug in wired ports. Mobility is about you being able to have anywhere access to information. We see an environment where we have to make mobility seamless. The network should recognize the users and help them with accessing resources regardless of how they connect. When the network recognizes one person, it recognizes each one of us with different attributes and levels of access.
Just as importantly, our vision includes that the network, from the edge to the data center, through features like QoS, bandwidth shaping, and policy, should know what your preferences and needs are for mobility and cloud services. Security and access to services will all go with a user into the cloud no matter where you are on the planet.
6. if you weren't focused on Cloud Computing what other disruptive technology would you have pursued?
(OR): I think one of the things that's a coming disruptor is the concept of machines becoming aware – the Internet of Things (IOT). Machine-to-Machine (M2M) communication will take off. There are more machines than humans. Smart grid is a subset of this. Eventually in the consumer space, this type of communication and volume in network connectivity will outstrip what's happening today. Even though it's still nascent, we should pay attention to it.
7. What's your favorite science fiction gadget of all time?
(OR): I have to say the Star Trek Transporter.   Not only do you avoid the security line, it's disruptive on travel.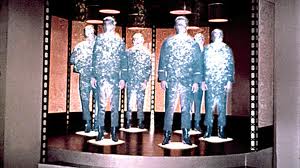 Your POV
What do you think? Got a question for Oscar?  Add your comments to the blog or reach me via email: R (at) ConstellationRG (dot) com or R (at) SoftwareInsider (dot) com.
Additional interviews will be added and updated!  To be considered for the series, please reach out to Elaine (at) ConstellationRG (dot) com.
Reprints
Reprints can be purchased through Constellation Research, Inc. To request official reprints in PDF format, please contact sales (at) ConstellationRG (dot) com.
Disclosure
Although we work closely with many mega software vendors, we want you to trust us. For the full disclosure policy, see the full client list on the Constellation Research website.
Copyright © 2011 R Wang and Insider Associates, LLC All rights reserved.