Monday's Musings: Putting An End To The Conflict Of Interest Among Some Sourcing Advisors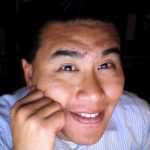 Many Services Firms Seek Unfair Advantages With Market Makers
Service providers continue to battle it out in the über competitive market for large annual multi-million dollar contracts.  Market makers who serve as sourcing advisors, (i.e. management consultants, analysts, or vendor specialists) often influence the outcome of large sourcing contracts and system integration projects.  Consequently, more and more service providers seek to influence sourcing advisors.
Now let's be honest, influence through consulting engagements around positioning, competitive intelligence, and go-to-market strategy is nothing new.  Most firms make it transparent to the buyer who they work with.  However, in the past few months, we've uncovered several new techniques that cross the line on both objectivity and transparency.  These approaches include both formal and informal contractual guarantees across three major areas:
Number of blog posts or written research about a vendor. Sourcing advisors commit to writing certain amounts of research in exchange for a contract with the service provider.  In some cases, the research may require editorial approval by the service provider.

Number of invitations to bidders conferences. Sourcing advisors commit to inviting the contracted service provider to a short listed group of candidates.  Some contracts even include a tiered scale for greater payouts based on the number of invitations to deals.

Kick backs and referral fees for closed business. Sourcing advisors collect a financial reward for recommending a buyer to a service provider.  Fees work similar to referral models with alliance partners.

The Bottom Line:  Ask These Five Questions Before You Engage With Your Sourcing Advisor
To be clear, I'm not saying that all sourcing advisors have such contracts in place.  However, in recent dealings over the past 4 months, we've been approached by some service providers and we've seen in some cases through our clients that such shenanigans are going on.  To protect yourself from such worst practices, we suggest you ask the following questions:

Have you received funds from any of the service providers you are recommending?
Have those service providers required you to invite them to a certain number of deals?
Are you receiving any kick backs from any referrals?
Do you have a disclosure policy on your blog?
Can you objectively tell us if you have any contractual obligations that create bias in vendor selection with any service providers you are recommending?
If your sourcing advisor answers yes to any of the questions listed above, understand the context of the deal.  For examples, a service provider may invite a sourcing advisor to participate in a webinar or keynote speech to evangelize a concept such as Cloud BPO.  In some cases, a service provider may provide banner ads on a website or blog.  So long it's transparent, most people would not find an issue with this.
However, if it becomes clear that there are referral deals or bidders conference commitments, you'll know something is not kosher.  At that point, you may want to expose the practice and also put a kabash on your engagement and relationship with that sourcing advisor.
Your POV.
Does this revelation surprise you?  What have you heard in your dealings with your sourcing advisor?  Want to report a bad experience?  Add your comments to the blog or reach me via email: R (at) ConstellationRG (dot) com or R (at) SoftwareInsider (dot) com.
How can we assist?
Buyers, do you need help with your apps strategy and vendor management strategy?  Trying to figure out how to infuse innovation into your tech strategy? Ready to put the expertise of over 1000 software contract negotiations to work?  Give us a call!
Please let us know if you need help with your next gen apps strategy efforts. Here's how we can help:
Providing contract negotiations and software licensing support
Evaluating SaaS/Cloud options
Assessing apps strategies (e.g. single instance, two-tier ERP, upgrade, custom dev, packaged deployments"
Designing innovation into end to end processes and systems
Comparing SaaS/Cloud integration strategies
Assisting with legacy ERP migration
Engaging in an SCRM strategy
Planning upgrades and migration
Performing vendor selection
Related Resources And Links

20101214 Tuesday's Tip: Dealing With Vendor Offers To Cancel Shelfware And Replace With New Licenses
20100308 Monday's Musings: Decoupling Support From Maintenance – What Apps Vendors Can Learn From Microsoft Dynamics
20100222 Monday's Musings: Why Users Should Preserve Their Third Party Maintenance Rights
20100104 News Analysis: SAP Revives Two-Tier Maintenance Options
20090210 Tuesday's Tip: Software Licensing and Pricing – Do Not Give Away Your Third Party Maintenance And Access Rights
20090709 Tuesday's Tip: Do Not Bundle Your Support and Maintenance Contracts!
20091222 Tuesday's Tip: 10 Cloud And SaaS Apps Strategies For 2010
20091208 Tuesday's Tip: 2010 Apps Strategies Should Start With Business Value
20091102 Best Practices: Lessons Learned In What SMB's Want From Their ERP Provider
20091006 Tuesday's Tip: Why Free Software Ain't Really Free
20090504 News Analysis: Oracle Waives Fees On Extended Support Offerings
20080909 Trends: What Customers Want From Maintenance And Support
20080215 Software Licensing and Pricing: Stop the Anti-Competitive Maintenance Fee Madness
20090405 Monday's Musings: Total Account Value, True Cost of Ownership, And Software Vendor Business Models
20090324 Tuesday's Tips: Five Simple Steps To Reduce Your Software Maintenance Costs
20090223 Monday's Musings: Five Programs Some Vendors Have Implemented To Help Clients In An Economic Recession
20091012 Research Report: Customer Bill of Rights – Software-as-a Service
20090910 Tuesday's Tip: Note To Self – Start Renegotiating Your Q4 Software Maintenance Contracts Now!
20090721 Tuesday's Tip: 3 Approaches To Return Shelfware
20090127 Tuesday's Tip: Software Licensing and Pricing – Now's The Time To Remove "Gag Rule" Clauses In Your Software Contracts
Reprints
Reprints can be purchased through Constellation Research, Inc. To request official reprints in PDF format, please contact sales (at) ConstellationRG (dot) com.
Disclosure
Although we work closely with many mega software vendors, we want you to trust us. For the full disclosure policy, stay tuned for the full client list on the Constellation Research website.
Copyright © 2011 R Wang and Insider Associates, LLC All rights reserved.