Event Report: Inforum 2008 Highlights Transition from Acquirer to Builder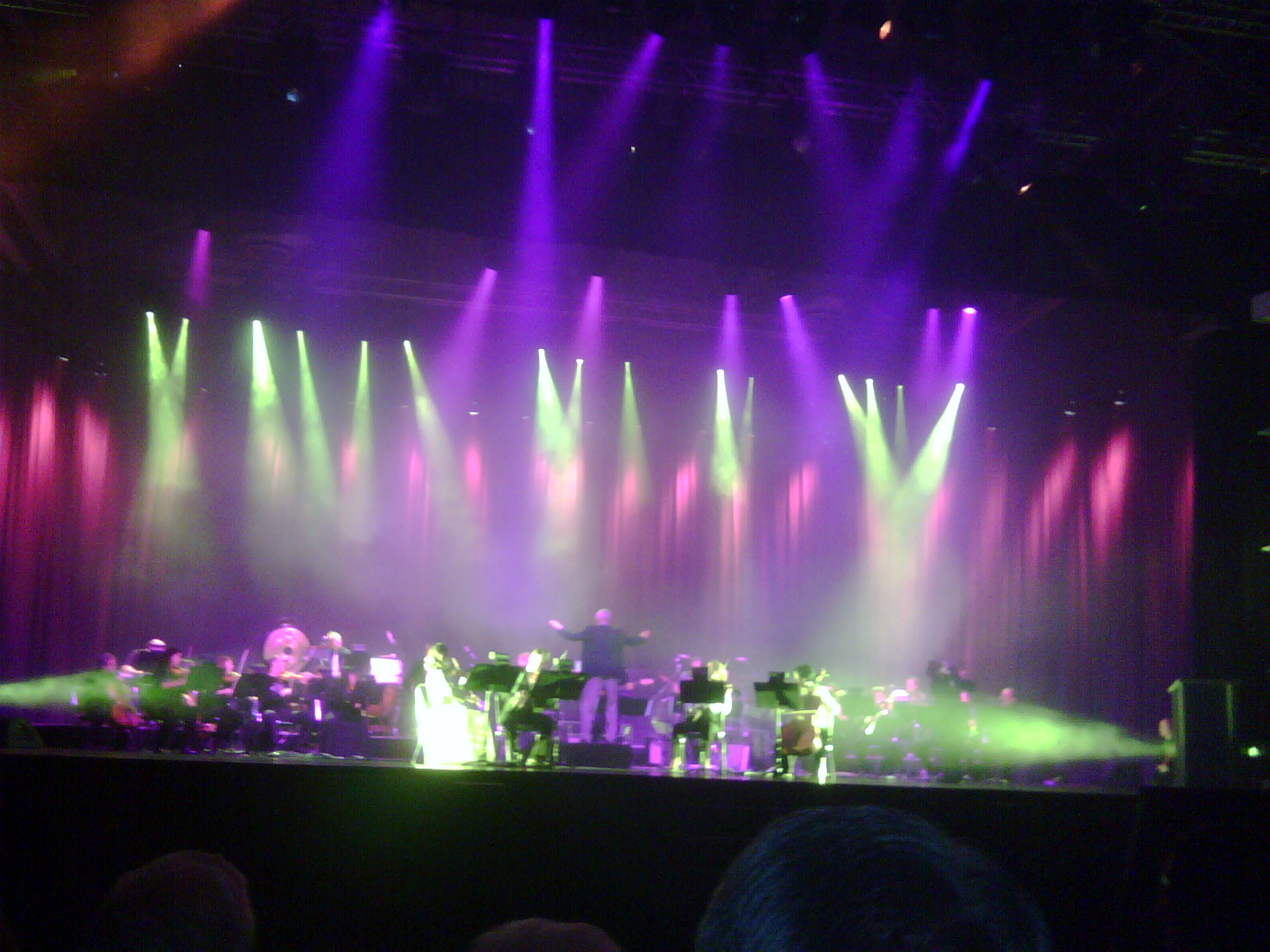 (Photo: Jim Schaper Conducting the LV Philharmonic.  Copyright © 2008 R Wang. All rights reserved.)

Inforum's  attendees were treated to a wonderful pre-keynote string quartet and a booming opening inspirational from both the Las Vegas Philharmonic Orchestra and the rock band Innovation.  As the orchestra took a bow, Infor's CEO Jim Schaper, emerged from the conductor's stand to the surprise of over 5000 attendees.  The ever personable and charismatic CEO discussed how Infor would help customers compete in an emerging world of business networks that required innovation to be able to respond to change.  He also spoke of the $325M being invested back into the product in the next 4 years.
Key innovation announcements from the event include:
SaaS offerings. Infor announced several SaaS options into the marketplace for users of Infor ERP SyteLine, Infor EAM (Enterprise Asset Management), and Expense Management. POV: Keep in mind, these are true multi-tenant SaaS options, not hosted On Demand plays like other competitors.  Discussions with attendees showed a mixed reaction to SaaS offerings, but in general there was receptiveness to a new lower overall cost model.  Most attendees believed this showed Infor's investment into new technology.
Expanded relationship with Microsoft SQL Server. The announcement of a single Infor point of contact for sales, maintenance, and support provides a cost competitive option for customers seeking to take advantage of significant performance and feature improvements in Microsoft SQL Server.  POV: Over 50% of Infor's customers have deployed solutions on Microsoft SQL Server across 20 solutions.  This move delivers a win-win for customers in price and support.  In the future, new features in SQL server could provide customers with strong BI capabilities.
Role based launch pad. Infor MyDay is a web 2.0 user interface that's role based to

50+

(Corrected 10/17/2008)

150 personas

that Infor has defined for its clients.  Infor's MyDay product represents the leading edge thinking in user experience where tasks, alerts, and performance indicators are pushed to users based on their roles. 

This first release involves 16 roles across four ERP products.

POV: This builds off of Infor's announcement last year where there was a push towards portals.  The key differentiators are the move towards persona based development which gives Infor a unique design approach on par with the Microsoft Dynamics approach.  Infor joins Lawson, IFS, and Epicor as early adopters towards more Web 2.0 centric user experiences.
ERP LX enhancements for the i-Series base. New enhancements delivery improved regulatory compliance and usability.  In addition, there are added globalization capabilities that support multiple languages in a single data basis and a key GMP (Good Manufacturing Practice) requirement for the US Food and Drug Administration and the European Food Safety Authority. POV: The i-Series base has been neglected a bit for some time.  These improvements were well received by the ERP LX customers on site.  After speaking with about 23 customers on older versions of BPCS, there was now a good incentive to upgrade to ERP LX.
The bottom line
As one of the few enterprise apps vendors over $1B in revenues, Infor is set to be one of the survivors in the next economic cycle and a significant alternative for Oracle and SAP customers looking for purpose built solutions and divisional standalone applications.  In addition, Inforum as an event is well on its way of must attend events during the year and highlights the key trends in the SMB market.
Your POV
Do you own an Infor product?  Are you expanding the usage of Infor products?  Do you see these as more value oriented alternatives to the Big 2?  Do you have issues with Infor? Looking forward to hearing your thoughts.  Post a comment or privately reach out to me at [email protected]
Copyright © 2008 R Wang. All rights reserved.