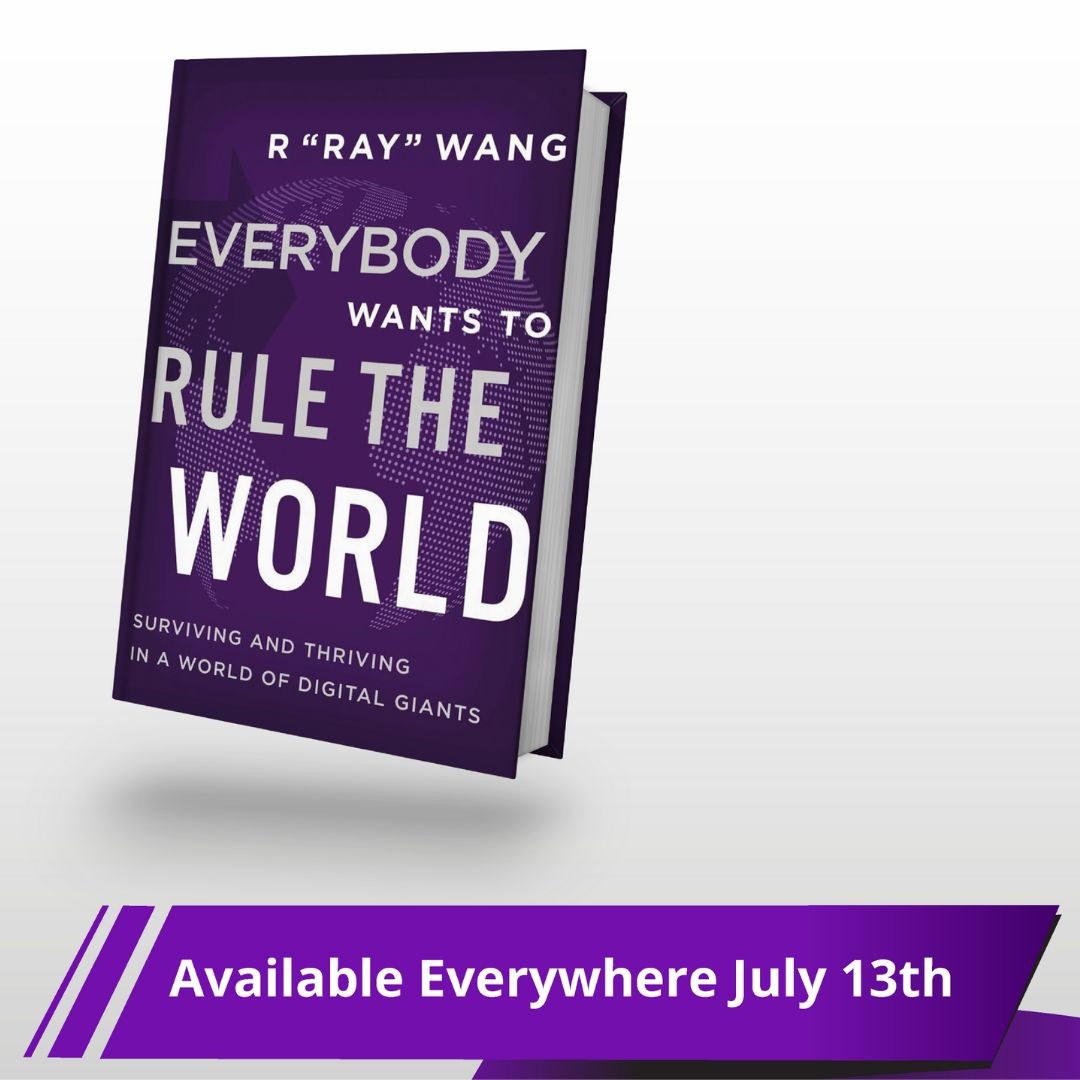 Big Idea: It took 50 years for markets to consolidate down to a few dominant players. Now it takes ten.
The Pace Of Change Continues To Accelerate
It took 50 years for markets to consolidate down to a few dominant players. Now it takes ten.

Countless industries went through gradual reorganization from hundreds or thousands of small players down to a couple of giants. But until very recently, the keyword was "gradual." There's no longer going to be a monopoly in each industry. In the next ten years, I expect to see about 100 dominant players in 50 distinct markets worldwide, in most cases with a duopoly of two giants per market.

Those giants won't be equally strong. The first company to establish a Data-Driven Digital Networks (DDDN) will usually apply its first-mover advantage to take about half of the total addressable market. A second, more reactionary player will take about a quarter of the total addressable market. The remaining 30% (give or take) will go to small players who find ways to survive but have no hope of catching up to the giants. The monopoly has now become a duopoly.

My forthcoming book, Everybody Wants to Rule the World, outlines the very ways in which our playing field is changing and how you can compete to not only keep up but to win. It will be available everywhere on July 13th.
Get the latest book Everybody Wants To Rule The World
Your POV
Do you see your industry collapsing around value chains?  Who are the duopolies in your space? Add your comments to the blog or reach me via email: R (at) ConstellationR (dot) com or R (at) SoftwareInsider (dot) org. Please let us know if you need help with your AI and Digital Business transformation efforts. Here's how we can assist:
Developing your digital business strategy
Connecting with other pioneers
Sharing best practices
Vendor selection
Implementation partner selection
Providing contract negotiations and software licensing support
Demystifying software licensing
Reprints can be purchased through Constellation Research, Inc. To request official reprints in PDF format, please contact Sales.
Disclosures
Although we work closely with many mega software vendors, we want you to trust us. For the full disclosure policy,stay tuned for the full client list on the Constellation Research website. * Not responsible for any factual errors or omissions.  However, happy to correct any errors upon email receipt.
Constellation Research recommends that readers consult a stock professional for their investment guidance. Investors should understand the potential conflicts of interest analysts might face. Constellation does not underwrite or own the securities of the companies the analysts cover. Analysts themselves sometimes own stocks in the companies they cover—either directly or indirectly, such as through employee stock-purchase pools in which they and their colleagues participate. As a general matter, investors should not rely solely on an analyst's recommendation when deciding whether to buy, hold, or sell a stock. Instead, they should also do their own research—such as reading the prospectus for new companies or for public companies, the quarterly and annual reports filed with the SEC—to confirm whether a particular investment is appropriate for them in light of their individual financial circumstances.
Copyright © 2001 – 2021 R Wang and Insider Associates, LLC All rights reserved.
Contact the Sales team to purchase this report on a a la carte basis or join the Constellation Executive Network