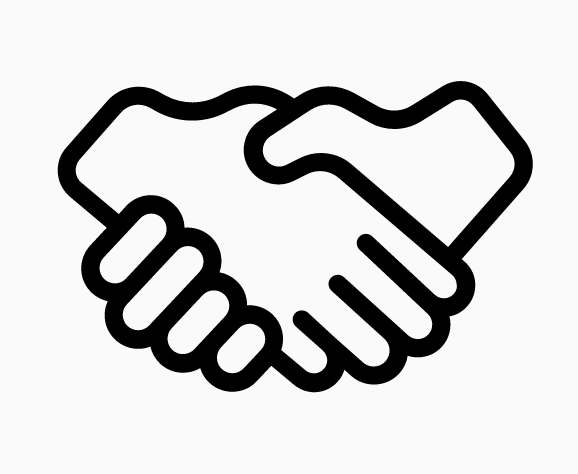 Big Idea: Consortiums Often Fail, But Joint Venture Startups Will Challenge Digital Giants
Learn From The Failures Of Consortiums
Consortiums of independent companies have a high failure rate, despite their potential power.
@Constellation Research studied the history of 100 consortiums, shared services models, trading networks, and open source communities. All attempted to bring together companies for their self-interest, yet 99% of these coalitions failed! 
They suffered from underfunding, too much focus on cost-cutting, and governance by consensus, making it hard to take decisive action.
Our research suggests that joint venture startups from established organizations challenging new digital monopolies have a much better chance of focusing on growth instead of cost savings. 
They also need a strong mission and purpose, such as dethroning a common enemy, building cross-industry value chain dominance, and innovating data-driven insights. And while independent firms are reluctant to give up power to a benevolent dictator governance model, my book, Everybody Wants to Rule the World, shows why they need to take a chance on putting the head of the joint venture startup in the driver's seat.
Get the latest book Everybody Wants To Rule The World
Your POV
What type of joint venture startup will you create? Will you organize a common enemy? Will you build a joint venture across value chains? What's your strategy?
Add your comments to the blog or reach me via email: R (at) ConstellationR (dot) com or R (at) SoftwareInsider (dot) org. Please let us know if you need help with your AI and Digital Business transformation efforts. Here's how we can assist:
Developing your digital business strategy
Connecting with other pioneers
Sharing best practices
Vendor selection
Implementation partner selection
Providing contract negotiations and software licensing support
Demystifying software licensing
Reprints can be purchased through Constellation Research, Inc. To request official reprints in PDF format, please contact Sales.
Disclosures
Although we work closely with many mega software vendors, we want you to trust us. For the full disclosure policy,stay tuned for the full client list on the Constellation Research website. * Not responsible for any factual errors or omissions.  However, happy to correct any errors upon email receipt.
Constellation Research recommends that readers consult a stock professional for their investment guidance. Investors should understand the potential conflicts of interest analysts might face. Constellation does not underwrite or own the securities of the companies the analysts cover. Analysts themselves sometimes own stocks in the companies they cover—either directly or indirectly, such as through employee stock-purchase pools in which they and their colleagues participate. As a general matter, investors should not rely solely on an analyst's recommendation when deciding whether to buy, hold, or sell a stock. Instead, they should also do their own research—such as reading the prospectus for new companies or for public companies, the quarterly and annual reports filed with the SEC—to confirm whether a particular investment is appropriate for them in light of their individual financial circumstances.
Copyright © 2001 – 2021 R Wang and Insider Associates, LLC All rights reserved.
Contact the Sales team to purchase this report on a a la carte basis or join the Constellation Executive Network