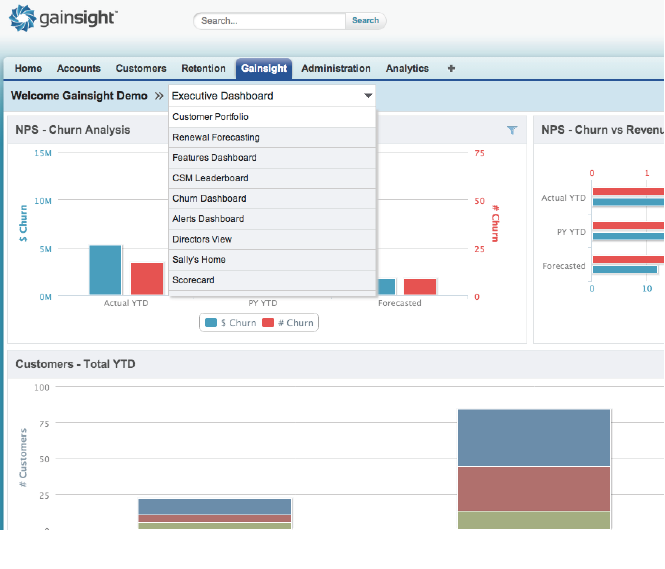 News Analysis: Gainsight Spring 2014 Release Targets Large Enterprises Making The Transition To #DigitalBiz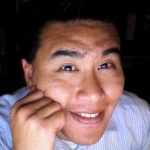 Customer Success Management Pioneer Adds Key Functionality For March 2014 Release



On March 18th, Mountain View, CA based Gainsight announced the Spring 2014 release of its customerssuccess management platform.  Led by CEO Nick Mehta, the cloud software vendor has received over $29M in funding from key investors such as Bain Capital, Battery Ventures, Capital Innovators, Cultivation Capital, Silicon Valley Bank, and Summit Partners.  In addition to the latest release, the company added two industry veterans Sherif Botros from SAP as Chief Data Scientist and Puja Ramani from Facebook as Director of Product Management and Analytics.
Five key features designed for the largest of enterprises were announced for the Gainsight Spring 2014 release and include:
Support for sponsor tracking with LinkedIn and InsideView. New feature takes contacts listed in a client's CRM system and monitors status changes in InsideView and Linkedin.  Known as Gainsight Sponsor Tracking, the feature also adds relevant news, events, and CRM intelligence.  These additional, external data points factor into a holistic customer health score that includes usage, support, engagement, and and other relationship health metrics.

Point of View (POV): A top root cause for churn is an executive sponsor's departure.  The automated system serves as an early warning indicator when status changes for key contacts to help provide the advantage of time and insight when protecting renewals and future upsell.  The feature also locates potential advocate or customers to on board.
Delivery of a Salesforce1 mobile app .  The Gainsight Salesforce1 Mobile App integrates natively with Salesforce (see Figure 1).   The Gainsight offering allows users access on Android and iOS phones and tablets.  Alerts, tasks, customer health data, and survey feedback are integrated with Salesforce system data.

(POV): Mobility tops this year's list of key enabling digital technologies in almost every Constellation survey.   Customers can take advantage of in-between and wait times to update customer health and fill notes via the application.  Many existing customers expect that this feature will improve team productivity from 10 to 25%.
Figure 1. Gainsight Delivers a Native Integration To Salesforce1

Release of  Gainsight Success Snapshots. As a new data visualization publishing feature, the solution helps clients build and publish data filled presentations, executive updates, and QBR reports.  Users can populate presentations with customer queries or templated reports.

(POV): Customers seek not only good reporting tools, but also consumer grade user experience and ease of use. Data visualization tools play a key role in effectively democratizing the data to decision process among stakeholders championing customer success.



Introduction of Gainsight Home.

The personalized dashboard aggregates relevant information and enables team collaboration (see Figure 2). Gainsight Home allows customer success managers to configure relevant data and workflow views.

(POV): Gainsight Home provides personal analytics for the customer success manager.  Reports and dashboards can be customized.  Upcoming tasks can be tracked and monitored.  The system enables the benchmarking of performance and customer success manager career development and advancement.
Figure 2. Gainsight Home Provides Personalized Dashboards

Launch of enterprise permissions to support collaboration. Gainsight Enterprise Permissions allows admins to define role based security.  Key permissions include create, edit, delete, and publish for objects such as customer and company data, surveys, and blended data reports.

(POV): The capability provides an initial step to delivering enterprise class security.  Organizations having to address compliance now have a baby step towards risk mitigation.  More enterprise class features will be needed going forward as the customer success manager role expands into the enterprise.
The Bottom Line: The Recurring Revenue World Depends On Top Notch Customer Success Management
The customer success management movement gains traction as the shift from traditional business models to digital business models requires leaders to prioritize efforts to grow recurring revenue.  Top notch customer success management automates the monitoring of key factors driving churn risk, provides the predictive analytics to anticipate risks, and shares best practice playbooks to improve success.  Organizations must successfully master customer success management in order to drive down churn, build up-sell and cross-sell opportunities, and successfully engage customers across a continuum of customer experience.
Your POV.
Ready to add customer success management?  Have you improved outcomes with a forma Customer Success Management program.  Are you embarking on a digital business transformation?  Let us know how it's going!  Add your comments to the blog or reach me via email: R (at) ConstellationR (dot) com or R (at) SoftwareInsider (dot) com.
Please let us know if you need help with your Customer Centricity and Digital Business transformation efforts.  Here's how we can assist:
Assessing customer centricity readiness
Developing your digital business strategy
Connecting with other pioneers
Sharing best practices
Vendor selection
Implementation partner selection
Providing contract negotiations and software licensing support
Demystifying software licensing
Related Research:
Reprints
Reprints can be purchased through Constellation Research, Inc. To request official reprints in PDF format, please contact
Sales
.
Disclosure
Although we work closely with many mega software vendors, we want you to trust us. For the full disclosure policy, stay tuned for the full client list on the
Constellation Research website
.
* Not responsible for any factual errors or omissions.  However, happy to correct any errors upon email receipt.
Copyright © 2001 -2014 R Wang and Insider Associates, LLC All rights reserved.
Contact the
Sales
team to purchase this report on a a la carte basis or join the Constellation Customer Experience