Event Report: Lithium Network Conference 2012 #LiNC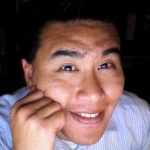 Lithium Technologies Shows Continued Customer Momentum And Success In Social Marketing And Support
To the tune of over 500 customers and prospects, Lithium kicked off LiNC on May 2nd, 2012, at the always stunning Intercontinental Hotel in San Francisco.  Compared to previous years, the audience was not only bigger, but also more experienced and energized.  Rob Tarkoff (CEO) and Lyle Fong (Founder & Chief Strategist) kicked off the event with company updates, product road map highlights, and customer progress made over the past year.
Adding to the energy, four compelling case studies graced the morning and highlighted Lithium's strengths in two distinct and advanced externally focused social CRM (SCRM) use cases: social customer support and marketing.  The wide range of proud customers and brands included Chris Blandy, SVP of Digital Media, Fox; Mark Nichols, Director of Customer Support, Skype; Andrew Leary, EVP & GM, Ipsos; and Steve Young, Sr. Director of Technical Services, Cisco.  During the event, several key announcements were made including:
Launch of a new product, Lithium Response™. In a top secret OEM partnership, the team unveiled Lithium Response™ a product that enables brands to increase customer satisfaction while reducing costs and improving efficiency in the call center.  Key features include easier processes to turn community conversations from unstructured information to entries into the Lithium Tribal Knowledge Base (TKB), peer-to-peer support and gamification incentives to drive self-service customer resolution, cost effective social-web support, blended contact center capabilities, and mobile enablement.  The product is generally available (GA) in Q3.

Point of View (POV): The OEM'd product comes from a little-known but powerful solution from a privately held, purpose-built social customer care platform.  The product maximizes agent efficiency via categorization, prioritization and queuing, and routing.  The system is smart enough to guide customers to self service by replying with relevant links to community content.  This platform has been battled test with complicated communication service provider (CSP) environments.  Adapted for the Lithium platform, customer can expect a rigorous enterprise class solution that lives up to Lithium's standards.  Lithium Response™ also takes advantage of Lithium's access to the Twitter fire hose.  The movement to address multi-channel customer support puts Lithium in unique league with vendors such as Genesys Labs, Kana, and Moxie Software, who can blend contact center and social support.
Delivers new release of social marketing. Building on customer feedback, the new Lithium Social Marketing Solution™ focuses on improving engagement.   New features include support for rich media interactions, ad hoc groups, streaming conversations, and a new ratings and reviews module.  A partnership with Shoutlet provides Facebook and Twitter campaign management.  Social engagement is updated to include photo sharing, inline-conversations, groups spaces, and adoption of commons social logins.  The new ratings and reviews module allows community driven content to be included via widgets.  New development tools on iOS improve customer experience in the mobile interface of choice.  The product is now generally available (GA).

Point of View (POV): Customers showed significant interest in the new social marketing solution features.  The ability to improve ratings and reviews is much needed as this has become table steaks in communities and product catalogs.  What's impressive is the new line of partnerships that align with Lithium's core strategy.  Instead of building their own content publishing platform for campaigns, Lithium takes advantage of Shoutlet ability to place various types of content easily into the conversation. Partnerships with VMWare's Socialcast unit allows Lithium's Social Marketing Solution™ to integrate with internally focused collaboration tools to expedite the concept to product introduction process.
Begins concerted global expansion. Lithium announced new APAC headquarters in Singapore which add to its Sydney APAC presence.  Lithium also has a strong presence in EMEA with operations in Paris, Zurich, and London.

Point of View (POV): As the market consolidates through attrition and acquisition, Lithium's push to get more feet on the ground around the globe is much welcomed by customers.  Lithium needs to expand fast and put its $53M in funding to work to acquire long-term customers in expansion markets.
Ups the ante in partnerships and alliances. New partnerships with Ipsos and Geoffrey Moore provide access to market research.  Agency relationships include Sapient Nitro and Acquity group.  Lithium adds software partners such as Shoutlet and VM Ware.  Lithium's approach is to find a small number but committed set of alliances and partnerships.

Point of View (POV): Lithium's partnership and alliance program traditionally was the weakest among the major SCRM players.  The addition of Ed Van Siclen, SVP of Global Alliances and BD, brings enterprise class partnerships to the Lithium's arsenal.  As SCRM matures, key partnerships with major system integrators must be prioritized as well as carefully crafted agency relationships.  Software partnerships back to transactional systems such as ERP, CRM, and master data management will be key to long term success and enterprise adoption.  More importantly, continued alliances with other engagement applications will keep the innovation engine alive for existing customers as they focus on improving engagement.
Figure 1. Scenes From #LiNC 2012
<iframe align=center src=http://www.flickr.com/slideShow/index.gne?user_id=35408001@N04&set_id=72157629657790776&detail=yes frameBorder="0" scrolling=no width="600" height="500"></iframe>
Source: R Wang
Recommendations
From several dozen conversations with customers and prospects at this year's event, the following actions are suggested for prospects and customers:
Explore the new offerings for marketing and support use cases. Social Marketing shows great improvements in features and design while Response puts together a well crafted set of design points around multichannel customer support from a social point of view.  As organizations move from hype to reality, a carefully crafted engagement strategy should consider these two tools.  Keep in mind Lithium's chosen to go deep and focused on two major social business use cases: support and marketing.  The dedication to these use cases shows in rich offerings not only in the product, but also from the professional services team.

Consider integration options to larger use cases. As social moves from niche departmental solution to broader customer experience, customers and prospects should understand how Lithium's partnership and alliance strategy will bring together the other pieces of customer engagement.  For example, CRM or marketing automation integration is a logical next step.
Apply Constellation's DEEPR framework in adoption of SCRM. DEEPR puts all the steps in the right sequence for successful adoption. Users can easily identify where they fit in the five levels of disruptive technology adoption.  The framework applies to social business and provides the basis used in early adoption surveys such as Constellation latest report, "Lesson Learned From 100 Early Social Business Adopters
The Bottom Line:  Lithium Technologies Remains On Short Lists As Organizations Make The Shift From Transactions To Engagement

Lithium's success in the market builds on client success, one client at a time.  While understated in its marketing and conservative in its approach to making bold statements, most customers rave about the ownership experience, the solution offering, and their success in achieving business value.  The list of heroes and customer case studies tells the impact Lithium has had on their customers success based on improved engagement.  Unlike many social vendors trading on hype and consumer fluffiness, Lithium's set of solutions and technologies start with an enterprise class design point.  The evolution to engagement systems from transactional systems will usher in an era of experiential systems which apply context to deliver agility and flexibility.  Should Lithium innovate at the right pace of change, then the company will play a key role in this transition and move from engagement to experience.
Your POV.
Considering social CRM? Were you at LiNC?  Not a Lithium customer? Tell us why?  Add your comments to the blog or send us a comment at R (at) SoftwareInsider (dot) org or R (at) ConstellationRG (dot) com
Please let us know if you need help with your Social CRM/ Social Business efforts.  Here's how we can assist:
Assessing social business/social CRM readiness
Developing your social business/ social CRM  strategy
Vendor selection
Implementation partner selection
Connecting with other pioneers
Sharing best practices
Designing a next gen apps strategy
Providing contract negotiations and software licensing support
Demystifying software licensing
Related Research:
Reprints
Reprints can be purchased through Constellation Research, Inc. To request official reprints in PDF format, please contact Sales .
Disclosure
Although we work closely with many mega software vendors, we want you to trust us. For the full disclosure policy, stay tuned for the full client list on the Constellation Research website.
* Not responsible for any factual errors or omissions.  However, happy to correct any errors upon email receipt.
Copyright © 2001 – 2012 R Wang and Insider Associates, LLC All rights reserved.
Contact the Sales team to purchase this report on a a la carte basis or join the Constellation Customer Experience!