News Analysis: KANA Enters MidMarket With Trinicom Acquisition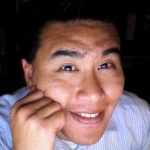 Acquisition Brings A Proven Multi-Channel Cloud Based Service Offering To The Growing Mid-market
Sunnyvale, CA based KANA announced on April 24, 2012 it's acquisition of Netherlands based Trinicom, a multichannel, customer contact software provider serving over 200 companies in the BeNeLux market.   Trinicom's flagship T5 all-in solutions addresses multichannel customer service through email response management, web self-service, call management, live chat, "letter, fax, and desk contact", chat bot, and knowledge base.   The acquisition marks KANA's entry and commitment to:
Addressing the under served mid-market. Trinicom brings enterprise class customer service and engagement tools to mid-sized businesses.  KANA states in its press release that "mid-sized organizations in both public and private sectors are increasingly seeking enabling technology to support emerging customer experience needs and to build, enhance, and extend relationships with customers."  Why? Mid-market companies seek enterprise class solutions that don't require the enterprise levels of staffing, support, and infrastructure.  Trinicom brings the expertise in sales, marketing, and support for the mid-market to the traditionally enterprise focused KANA management team.

Point of View (POV): Trinicom suite of products for key service industries succeeds given its mid-market focus.  In general, these organizations have 20 to 200 customer service professionals.   Referenceable and successful customers come from banking, education, internet, insurers, non-profit, publishing and media, retail & eCommerce, telecom, travel & transport, and utilities (see Figure 1).  In fact, Trinicom delivers an end to end offering across social, web, and agent desktops.  Past clients expressed general satisfaction with go live times less than three months and on average within six to eight weeks.  Most clients praise the rich configuration tools which allow clients easy adaptation without expensive customization.
Gaining a SaaS based deployment option. KANA today offers on-premises and hosted deployment models for its enterprise customers. Trinicom brings its SaaS based technology and Cloud business model to KANA's existing deployment options.  Trinicom's SaaS operations in Northern Europe complement Kana's global data center reach.

Point of View (POV): KANA's lack of a SaaS offering has led to some loss in deals as the market shifts to SaaS as the defacto standard.   The good news - the Trinicom acquisition gives KANA customers and prospects more choice in immediate deployment options. Subsequently, KANA gains a SaaS foundation for future offerings in both the mid-market and enterprise.
Expanding customer and revenue base. KANA currently serves 600 commercial and 250 public sector organizations. Trinicom adds key global capabilities and European market expertise.  For instance, Trinicom will expand KANA's presence in the local public sector market in EMEA.

Point of View (POV): The acquisition expands KANA's customer and revenue base into the growing and profitable mid-market.  KANA gains an immediate opportunity to service the mid-market and effectively compete with eGain, Eptica, Moxie, and Parature.  More importantly, Trinicom opens up a lucrative mid-market public sector opportunity.


Figure 1. Trinicom Spans A Range Of  Service Verticals In The Mid-Market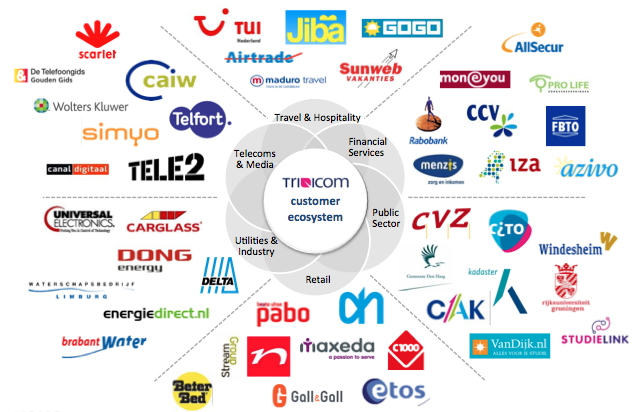 Source: KANA
Recommendations
As with major acquisitions, the following recommendations apply to existing customers:
Review existing contracts. Existing Trinicom customers should negotiate longer term contracts at current rates.  Communicate areas for improvement in the contract and relationship.
Engage with the new management team. Document and push for prioritization of future feature requirements.  Identify service and support transitions.
Prospects should consider the following:
Include in short lists. Mid-market prospects should add KANA into the short lists for multichannel customer service.
Evaluate KANA's full set of offerings.  Consider what aspects of KANA match to the organization's requirements.
The Bottom Line:  KANA's Positioned As A Key Player In Emerging CRM Consolidation

Backed by Accel-KKR, KANA is the centerpiece of the private equity's firm's investment in enterprise software.  As the CRM market enters into another round of consolidation amidst disruptive trends in social, mobile, cloud, big data, and unified communications, customers and partners can expect KANA to acquire and expand its reach in customer service, CRM, and customer experience software.
Your POV.
KANA and Trinicom customers how do you feel about the acquisition?  Do you expect KANA to expand its SaaS offerings?  What areas do you think KANA should invest in?  Add your comments to the blog or send us a comment at R (at) SoftwareInsider (dot) org or R (at) ConstellationRG (dot) com
Please let us know if you need help with your Social CRM/ Social Business efforts.  Here's how we can assist:
Assessing social business/social CRM readiness
Developing your social business/ social CRM  strategy
Vendor selection
Implementation partner selection
Connecting with other pioneers
Sharing best practices
Designing a next gen apps strategy
Providing contract negotiations and software licensing support
Demystifying software licensing
Related Research:
Reprints
Reprints can be purchased through Constellation Research, Inc. To request official reprints in PDF format, please contact Sales .
Disclosure
Although we work closely with many mega software vendors, we want you to trust us. For the full disclosure policy, stay tuned for the full client list on the Constellation Research website.
* Not responsible for any factual errors or omissions.  However, happy to correct any errors upon email receipt.
Copyright © 2001 – 2012 R Wang and Insider Associates, LLC All rights reserved.
Contact the Sales team to purchase this report on a a la carte basis or join the Constellation Customer Experience!