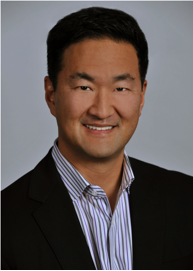 Executive Profiles: From Transaction To Engagement – Michael Park, Microsoft Business Solutions
Welcome to a new series of interviews for 2012 with business leaders making the move from transaction to engagement. The interviews provide insightful points of view from a customer, industry, and vendor perspective.  We'll be taking limited interviews throughout the year for publication as we also try to catch up on the Disruptive Tech Leaders series.
Michael Park, Corporate Vice President of Microsoft Business Solutions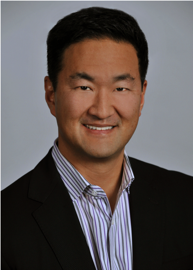 Biography
Michael Park is the corporate vice president of Microsoft Business Solutions (MBS) sales, marketing and operations at Microsoft Corp. MBS develops and markets Microsoft Dynamics, a line of simple to learn and use enterprise resource planning (ERP) and customer relationship management (CRM) applications which bring together a broad array of Microsoft software and online services to deliver end-to-end business solutions for customers. Microsoft Dynamics is designed to work the way people and organizations work, enable them to make more informed decisions, and is delivered through a global network of partners with deep industry expertise.
Park is a software industry veteran with more than 20 years of experience in key leadership roles, most recently as head of Microsoft's U.S. Small and Midmarket Solutions & Partners (SMS&P) Group leading sales, marketing and partner professionals, including U.S.-based Microsoft Dynamics partners, serving more than 6 million business customers.
Prior to joining Microsoft in October 2005, Park held key leadership positions with major companies such as SAP where he defined the market strategy for the company's service-enabled business applications platform and built the infrastructure of people, processes and systems for small and mid-sized businesses. He also defined product strategy and pioneered Siebel Systems Inc.'s first vertical CRM solution for consumer products and life sciences. Park began his career in sales and brand management at Procter & Gamble.
Park has an MBA from Harvard University and a bachelor's degree in economics from the University of Rochester.
The Interview
1. Consumerization of IT (CoIT) is playing larger role in the daily lives of workers and the workforce. How do you see this shift playing out?
Michael Park (MP): Ray, it comes down to people. In our case, it's making business applications easier for people to consume. If people can't do their jobs better, then the technology isn't delivering on its promise. Why? People are the heart of every business and you have to empower them for success. What's happening on the consumer side is that people are getting their hands on some really exciting technology that is easy for them to use and this is getting those in the enterprise thinking. People want to work with anyone, anywhere, on any device; they want to be connected. And even though running an enterprise requires complex technology, this trend is forcing us to address the customer experience. It is where the rubber hits the road– the power button is the training manual. It has to be that easy for everyone.
2. In this new shift from transaction to engagement, what changes within organizations from culture, to process, to technology do you anticipate happening in the next three to five years?
(MP): I think this shift will put enormous pressure on IT to deliver effective technology and flexibility at low cost to the end users. Business apps will need to enable the connected state; anytime, anywhere, through any device. These new apps must support how people work and the fact that they want to work collaboratively and communicate with other people, systems and data both internally and externally. Simply rendering forms and lists doesn't cut it anymore. Apps of the future are connecting people across organizational boundaries, across the business ecosystem and across cultures, time zones, and languages. Culturally it means that employees will be impactful if they can actually use the applications they implement the way they expect them to work. This leads to better context upstream and downstream which helps you not only make better decisions but have better ideas about how you can move the business forward. And that is also where flexibility comes into play. Business applications will need to be flexible enough to change, create, and refine themselves on a different order of magnitude than what's previously been possible and this needs to go hand in hand with ease of use.
So in the next three to five years, if we give the software the ability to do this, employees will be in a good position to make decisions and deliver impact. When an employee or employer is making a difference, it's the highest level of impact and accomplishment. If all your apps can help that happen then you are on your way to becoming a dynamic business and leveraging the full power of what your people can do.

3. How are your customers and partners addressing this larger trend in the market?
(MP): I'm seeing a fundamental shift in how people think about IT as a strategic asset. I've been in the business for the better part of 20 years. When I spoke to CFOs, our conversations used to be about business process connection and control. Now, CFOs would rather know if this solution can deliver immediate value and if end users will adopt it. At the end of the day, the system has no value if no one uses it. Our customers are moving more and more in this direction. We support our customers to – consume as they need it, justify the value along each step of the way, rapidly iterate, drive for end user adoption and satisfaction; this is fundamentally different from the way enterprise software was sold ten years ago. Sadly there are still players out there trying to do it the old way but I think they will have to adapt or die.
Seriously, why should we lock our customers in, forcing them to have shelf ware that they can't possibly take advantage of over the next 5 years? We're training our partners to make this shift as well. We've been on the journey to transform our channel for the past couple years; focusing them on repeatable IP, vertical differentiation, incredible customer service, and focus on speed and agility to generate profitability. The future of business applications is less about writing code and more about declarative modeling to close the last mile of the business requirements. As you know, a lot of people talk about this but few understand how big this transformation is.
4. How is your company designing and building services or creating policies to address this?

(MP): Business applications of the past have been wrought with dismal end user satisfaction, high expense and low adoption. In the past, it was about company control. Today's business applications have to empower and inspire individuals. Studies show that engaged employees stay for what they give, not for what they get. When you make impact, that's how you get the best satisfaction, which improves your overall culture, and the energy within your company.
Microsoft starts by helping individuals make that impact through pervasive connections and the power to drive the business. In the history of business applications, this is the challenge between line of business and IT's ability to respond. This gap is a high point of friction. How can IT support the needs of business in this environment? We are in a new economic reality and businesses need to be more agile than ever before. This puts a lot of tension on the friction line. To ease this tension, we focus our design on delivering business applications along 3 unique dimensions:
Make people more proactive through business applications which are more proactive. Think about where we've come from – transactions. Engagement only happens when the apps are smart enough to help users have insights they didn't have before. Or when we automate the mundane tasks so that end users have the power and insight to see where they can go or what they can do. Our approach is moving beyond the transaction to insight and corresponding action as well, all within the application. Most systems today are still largely transactional with another BI system that you need to punch out to in order to get the insights and then there is really no path to action.
Support connected organizations. People need to be connected internally and externally—we are just at the cusp of what is possible in this realm. We need to look at connecting the right people, with the right systems, and the most telling data. Take all the data that exists. The Big Data strategy needs to help our customers reach new insights, while staying connected with consistency across devices and platforms.
Instant on workloads and suites. Let's free people from the grip of legacy business applications. Cloud is important but it's more than just the cloud that gets us there. Let's give people the power of choice for public cloud, private cloud and\or on-premises based on how they need to consume software. Let's give customers the option to deploy specific business workloads (sales productivity, expense reporting, treasury management, etc.) incrementally or deploy a comprehensive suite with unprecedented speed and value. In large enterprises, let's allow customers to use operational workloads such as two-tier ERP to surround an existing legacy ERP system in HQ. This is a more effective way to dealing with globalization and serial expansion. Delivery by the workload level provides an incredible amount of agility. Once you put the first workload in, you simply turn on the next one and guess what? It just works! This is a profoundly different approach from today's choices of keeping the spaghetti bowl of point solutions tied together or consuming the elephant of an enterprise suite to only use 5% of the functionality.
These are 3 areas that Microsoft is uniquely suited to deliver due to our explicit commitment to simplicity and agility in all things we do, our cloud innovation which gives customers the power of choice in terms of how to utilize cloud, and leveraging the consumerization of IT through our assets like Bing, Kinect, Office, Windows etc. combined with the power of Microsoft Dynamics to create truly compelling experiences that drive end user adoption and lowers training costs.
5. A lot is happening in disruptive technologies and business models. If you weren't doing what you were doing today, what would you pursue next?
(MP): There are two things that I have a deep passion for. One is being able to make a material impact in helping others achieve their success. The second is redefining the status quo through creativity and innovation to find a better way. Education is an area that still begs for more and being able to empower and equip students with the knowledge and leadership skills by which to succeed would be a dream.
6. What's your favorite innovation of all time or what's been most inspirational to you?
(MP): Ray, it was 1980 and it was called the TRS80. Remember that one? It was a real beauty. The spreadsheet is a close second; I've been happily creating concept to reality in them ever since...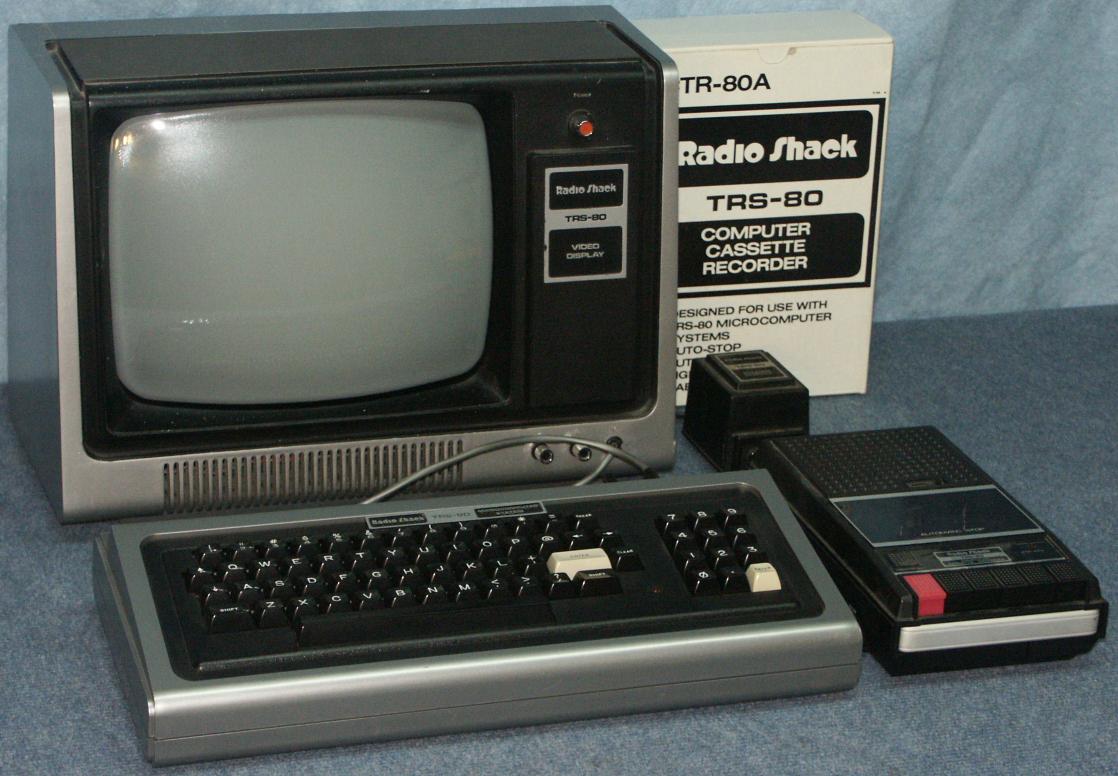 Your POV
What do you think? Got a question for Michael? Add your comments to the blog or reach me via email: R (at) ConstellationRG (dot) com or R (at) SoftwareInsider (dot) com.
To be considered for From Transaction To Engagement Innovators series, please reach out to Elaine (at) ConstellationRG (dot) com.
Reprints
Reprints can be purchased through Constellation Research, Inc. To request official reprints in PDF format, please contact sales (at) ConstellationRG (dot) com.
Disclosure
Although we work closely with many mega software vendors, we want you to trust us. For the full disclosure policy, see the full client list on the Constellation Research website.