News Analysis: SAP Buys SuccessFactors for $3.4B Signals SAP's Commitment To Cloud, HCM, and Social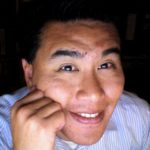 SuccessFactors Acquisition Puts SAP In Direct Competition With Workday And Taleo

SAP (NYSE:SAP) announced its $3.4B acquisition of SuccessFactors (NYSE: SFSF) as it seeks to bolster its position in the Cloud and more importantly in the rapidly growing strategic HCM market.  Based in San Mateo, CA, USA, SuccessFactors brings over 15 million subscription users from 3,500 customers in 168 countries.  The company has 1450 employees and has been one of the SaaS/Cloud darlings of the industry.  When completed, SuccessFactors will remain an independent entity renamed, SuccessFactors, an SAP company.  Lars Dalgaard, Founder and CEO, SuccessFactors will lead the cloud business for SAP.  A quick analysis of the news reveals:
SAP seeking a comprehensive and complementary HCM solution. SAP believes the combination of SuccessFactors and SAP will create a comprehensive HCM solution, marrying strength in enterprise applications with people-focused cloud applications. Today, SAP serves the market with a comprehensive and international Core HR and payroll.  Other on-premise offerings include talent management, workforce analytics, and shared services delivery. Key offerings from SuccessFactors include areas such as talent management, recruiting management, goal management, performance reviews, and business execution.  Further, SAP believes the core SFSF offerings will be an attractive to more than 500 million employees of SAP customers .  SAP has 15,000 HCM deployments (not customers) that could benefit from one-stop shopping.

Point of View (POV): While the core offerings provided a solid approach, these applications remained in the systems of transaction world and lacked many of the newer requirements for systems of engagement.  In fact, many customers left SAP to go to SuccessFactors to accelerate innovation in the talent space. The rise of Taleo, Workday, and Ultimate Software comes from the lack of general innovation in the HCM space by legacy vendors such as Oracle, PeopleSoft, and SAP.  Cloud computing provided the opportunity to deliver rapid innovation to customers.  Consequently, existing customers will welcome the move while best of breed purists will have to overcome the surprise and determine how innovative they expect SAP to become in HCM.
SuccessFactors' provides SAP with massive cross-sell opportunities. SAP believes the core SFSF offerings will be an attractive to more than 500 million employees of SAP customers .  SAP has 15,000 HCM deployments (not customers) that could potentially go for one-stop shopping from SAP.

Point of View (POV): SAP sees the acquisition as a great cross-sell opportunity for other cloud apps and analytics.  Other opportunities include CRM, Collaboration, Travel, and Procurement in the cloud.  In the past two years, Success Factors has made the shift to focus on business performance execution and provides a real time decision making platform.  While customers can acquire a solution from one vendor, the integration of the various cloud platforms may prove to be a challenge.  However, from a financial play, Co-CEO, Bill McDermott sees this as an easy way to meet his 2015 target of €20billion and move towards the 35% margin he seeks to bring shareholders.



SuccessFactors' brings enhanced social, and cloud expertise while SAP provides mobile assets.

Lars and company do bring cloud expertise and know how.  They have shown how to manage and innovate in large scale cloud deployments.  In addition, the CubeTree acquisition provides some basic social features and a solid set of pre-built integrations to many consumer and enterprise products including Twitter, Google Docs and Google Reader, Salesforce.com, WebEx and Basecamp.  Meanwhile, SAP hopes to add the Sybase platform to add business to employee mobility capabiltiies.

POV: SAP's many efforts headed up by Peter Lorenz may have to be rationalized quite quickly.  Why? SAP's complete portfolio comprises five different software architectures from ByD, Career OnDemand, Plateau, and Business Suite 7.  Without harmonizing the architectures, SAP will inherit a technical deficit.  Lars first task must be how to integrate such a cacophony of technologies including how to fit Sybase Mobile onto the SuccessFactors architecture.  The Streamworks team will also face challenges with integrating the social business assets of CubeTree which include wikis, blogs, polls, file sharing, link sharing, search, and other consumer tech features.

The Bottom Line For Customers And Prospects (Buy-Side): Proceed With Caution

On the call with SAP and SuccessFactors executives, they reconfirmed that SuccessFactors will remain an independent entity and operate as "SuccessFactors, an SAP company".  Lars Dalgaard is recommended for addition to the executive board of SAP AG.  However, customers and prospects should:
Shore up existing concessions and agreements with SuccessFactors. Use this opportunity to add additional licenses as needed, make contract revisions, and secure commitments on product enhancements.  Sales folks will be clamoring to complete end of year deals.  Now is the best time to negotiate a deal.

Seek clarity on the future cloud road map. Questions about the future road map abound.  With so many different offerings from SAP, which platform remains.  How will SAP handle cloud based integration at the process, data, and meta data level?
Explore other SAP offerings. Now with a broader portfolio, existing SuccessFactors customers who are not SAP customers may want to explore some of the other Line of Business Cloud offerings.
The Bottom Line For Vendors (Sell-Side): SAP Must Continue To Make Selective Acquisitions In Three Out Of The Five Pillars of Consumer Tech To Grow

This acquisition and many others show why large enterprise software companies such as SAP must acquire for innovation in order to grow top line revenue.  In the mobile, cloud, and social space, we are seeing a war for footprint and users.  The market can expect more consolidation and more chaos as these acquisitions change the overall market landscape.  For enterprise software, Oracle, Salesforce.com, IBM, and SAP must place bets on the five pillars of consumer tech entering the enterprise in order to remain relevant and grow.  SAP currently has built a solid foundation in analytics/big data with Business Objects and has made forays into Cloud with Business By Design and Mobile with Sybase (see Figure 1).  This acquisition moves it further along in Cloud.  However, SAP will have to do more in Social (CubeTree perhaps) and mobile to move forward.  Unified communications may come from a partnership with Cisco and Microsoft instead of an outright acquisition or organic development.
Figure 1. SAP Covers Three Out Of Five Pillars In The Consumerization of IT


 
The cloud does change many dynamics for all technology vendors.  Here's why:
Hardware vendors emerge as cloud providers.  Dell's entrance into providing bundled Cloud services shows how the model can also provide bundled services from a trusted hardware provider.
System integrators move to the cloud to provide differentiated IP. Capgemini's Immediate offering shows how a system integrator can provide Cloud BPO with bundled services under a single SLA and contract.
Full stack providers move to create value to both the IT buyers and the line of business executive. For example,  IBM has led the way with its Social Business and Cross Channel Commerce acquisitions.  Oracle has finally acknowledging that the cloud exists with the RightNow acquisition and accelerated the cloud wars.
The next 12 to 18 months will show how innovation created by startups will find a natural path to existing legacy vendors.  The model is no different than in hardware 15 years ago.  However, with software, new innovators and entrants will continue to emerge due to the low barrier of entry for innovation and the compelling returns in exit strategies.
Your POV.
SuccessFactors customers, what's your reaction to the SAP purchase?  SAP customers, will you move to SAP?  Add your comments to the blog or reach me via email: R (at) ConstellationRG (dot) com or R (at) SoftwareInsider (dot) com.
Please let us know if you need help with your next gen apps strategy efforts.  Here's how we can help:
Mapping out the roadmap in the Future of Work
Providing contract negotiations and software licensing support for SaaS, Cloud, and On-Premises software.
Evaluating SaaS/Cloud options
Assessing apps strategies (e.g. single instance, two-tier ERP, upgrade, custom dev, packaged deployments"
Designing end to end processes and systems
Comparing SaaS/Cloud integration strategies
Assisting with legacy ERP migration
Engaging in an SCRM, HR tech and strategy
Planning upgrades and migration
Performing vendor selection
Resources
SAP Conference Call Replay With Bill McDermott and Lars Dalgaard

News Analysis: Oracle Buys RightNow For $1.43B
Monday's Musings: Balancing The Six S's In Consumerization Of IT
Monday's Musings: A Working Vendor Landscape For Social Business
Research Report: The Upcoming Battle For The Largest Share Of The Technology Budget Part 1
Media Coverage
20111203 ZDNet: Between The Lines - Larry Dignan "SAP acquires SuccessFactors for $3.4 billion: Cloud consolidation accelerates"
20111203 ZDNet: Irregular Enterprise - Dennis Howlett "SAP acquires SuccessFactors: a first take"
20111203 IDG News Service - Elizabeth Heichler "Update: SAP buys SuccessFactors for $3.4 bn to boost cloud offering"
20111203 SAP On The Cloud - Sven Denecken "SAP to Accelerate Cloud Strategy with Acquisition of SuccessFactors – will talk more #SAPSummit"
20111203 Bloomberg BusinessWeek -Ragnhild Kjetland "SAP to Buy SuccessFactors for $3.4 Billion to Match Oracle"
Reprints
Reprints can be purchased through Constellation Research, Inc. To request official reprints in PDF format, please contact sales (at) ConstellationRG (dot) com.
Disclosure
Although we work closely with many mega software vendors, we want you to trust us. For the full disclosure policy, stay tuned for the full client list on the Constellation Research website.
Copyright © 2011 R Wang and Insider Associates, LLC All rights reserved.