News Analysis: IBM and AWS Crank Up Their Partnership Up A Notch With AWS Marketplace
This year's Amazon Web Services reInvent brought over 55,000 attendees to one of the premier tech industry events.  The obvious and noticeable change in this year's event was an overemphasis on partnerships and alliances.  The AWS leadership team made it clear that partners were more than welcomed.  IBM's presence as the Global Partner of the year did not go unnoticed by the attendees and of course the other public cloud vendors who have not yet had the courage to host in-person events at scale.
reInventing Partnerships With Public Cloud Vendors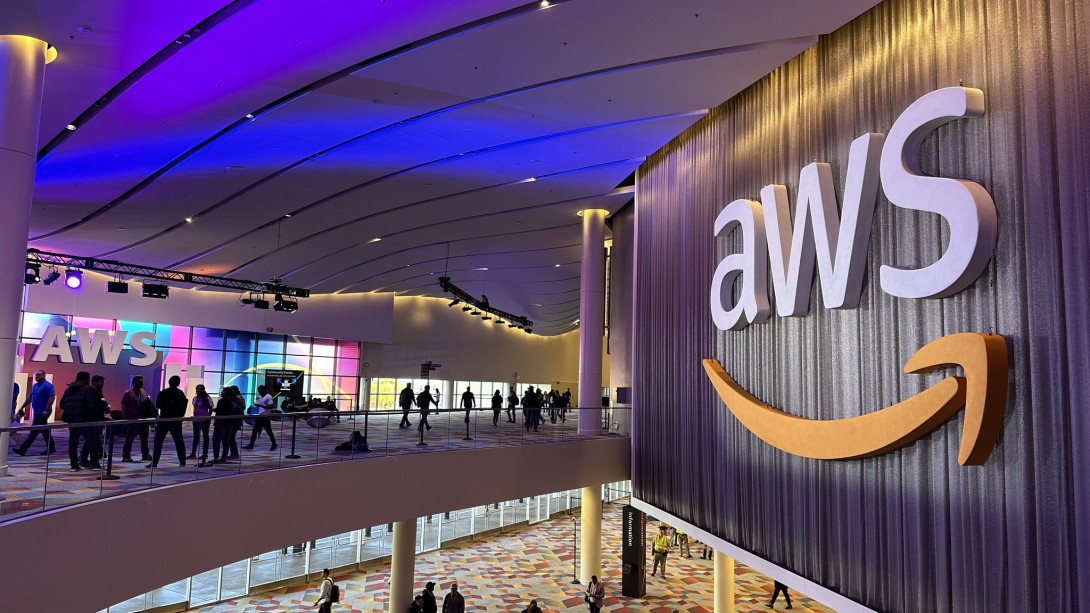 IBM's transformative journey with AWS as a partner began earlier in 2022 when IBM Software became available as-a-Service on IBM Cloud.  The partnership gave customers the ability to access IBM software that runs cloud-native on AWS. The partnership has three key components:
Honoring customer cloud commitment spending. Resell partners can apply clients committed spend with AWS against IBM products from the AWS Markeplace.
Driving co-sell programs. Partners can sell offerings from IBM, Red Hat, and AWS solutions in the marketplace.  Since May, products such as IBM API Connect, IBM Db2, IBM Maximo Application Suite, IBM Security, Verify, and IBM Watson Orchestrate have been available on the AWS Marketplace.  At this year's reinvent, IBM added Envizi ESG, IBM Planning Analytics with Watson, IBM Content Services and IBM App Connect Enterprise running as-a-service on AWS.
Leveraging the AWS' ecosystem. In addition, ISVs can now purchase IBM software offerings from the AWS Marketplace with similar benefits as an IBM partner.
Meet Customers Where They Are At
IBMs revitalized strategy takes a customer-centric approach – "The client is at the center of everything IBM does," noted IBM's worldwide channel chief Kate Woolley in many keynotes and interviews.  This better together strategy enables clients to make the most out of the joint IBM – AWS relationship.  Further, as more IBM offerings are added to the AWS Marketplace customers can purchase and consume their offerings with more flexibility.  Both customers and partners can expect more offerings in the AI portfolio and the Embeddable AI portfolio to be added to the AWS Marketplace.
Modernize Compute Power With Cloud And Mainframe
IBM's revamped public cloud strategy is a full 180 turn from former CEO and Chairman of IBM's head on, belligerent approach to public cloud vendors such as Amazon.  This coincides with a strategic push to focus on high value workloads versus commoditized Infrastructure as a Service (IaaS) workloads.  The hybrid cloud and Multicloud models now form the heart of IBM's strategy and the AWS partnerships is proof of this strategic shift that greatly benefits IBM, AWS, and customers.  

Starting with mainframe DevOps, IBM and AWS announced the IBM Z and Cloud Modernization Stack availability in the AWS Marketplace.  Developers will receive key tooling for public cloud platforms and support the modernization of applications. Astute clients may even take advantage of IBM Z's confidential computing capabilities to encrypt data in and out for additional security.  Constellation believes this expanded pool of developers and tools, will enrich the overall ecosystem and enable customers to match the right work loads with the right compute power, with the right security model, at the right performance/value ratio.
Gain and Streamline Enterprise Class Security
Whether it be in AWS or hybrid cloud environments, IBM's Security offering includes consulting, systems integration, technology, and managed security services on AWS. IBM has received a Level 1 MSSP Competency Partnership endorsement along with Premier Consulting Partner, Advanced Technology Competency Partner and ISV Accelerate Partner.
 
The Bottom Line: IBM's AWS Relationship Provides A Win-Win For Both Customers and Partners
Customers are already benefiting from the IBM relationship. In one case, FinnAir migrated 70 apps on 400 servers to AWS in partnership with IBM.  Many customers are moving on-premises applications such as SAP into AWS.  Moreover, customers and partners now have an access to IBM offerings on AWS via the AWS Marketplace. 

Having the IBM software and services portfolio accessible to the AWS ecosystem gives stakeholders access to IBM automation. IBM Data and AI, IBM Sustainability Software, IBM Security Software, IBM Security Services, and IBM Storage.  This shift in strategy provides both a customer and partner centric approach that will help accelerate cloud migration and acceleration.
Your POV
Are you both an IBM and AWS customer? Do you see this as a win-win? Will you be more likley to choose AWS because of the IBM relationship?
Add your comments to the blog or reach me via email: R (at) ConstellationR (dot) com or R (at) SoftwareInsider (dot) org. Please let us know if you need help with your strategy efforts. Here's how we can assist:
Developing your metaverse and digital business strategy
Connecting with other pioneers
Sharing best practices
Vendor selection
Implementation partner selection
Providing contract negotiations and software licensing support
Demystifying software licensing
Reprints can be purchased through Constellation Research, Inc. To request official reprints in PDF format, please contact Sales.
Disclosures
Although we work closely with many mega software vendors, we want you to trust us. For the full disclosure policy,stay tuned for the full client list on the Constellation Research website. * Not responsible for any factual errors or omissions.  However, happy to correct any errors upon email receipt.
Constellation Research recommends that readers consult a stock professional for their investment guidance. Investors should understand the potential conflicts of interest analysts might face. Constellation does not underwrite or own the securities of the companies the analysts cover. Analysts themselves sometimes own stocks in the companies they cover—either directly or indirectly, such as through employee stock-purchase pools in which they and their colleagues participate. As a general matter, investors should not rely solely on an analyst's recommendation when deciding whether to buy, hold, or sell a stock. Instead, they should also do their own research—such as reading the prospectus for new companies or for public companies, the quarterly and annual reports filed with the SEC—to confirm whether a particular investment is appropriate for them in light of their individual financial circumstances.
Copyright © 2001 – 2022 R Wang and Insider Associates, LLC All rights reserved.
Contact the Sales team to purchase this report on a a la carte basis or join the Constellation Executive Network